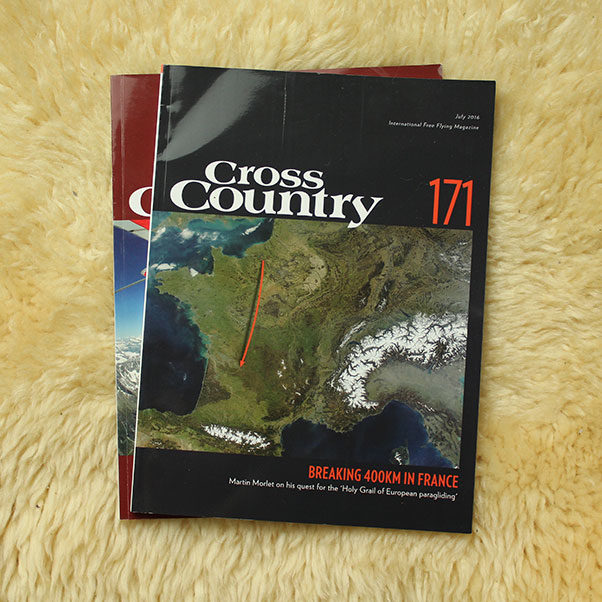 "Always go for a beer with your friends after a long day's flying," advises big-distance flyer Mike Cavanagh.
It can be so illuminating to learn from other pilots' thoughts and experiences, which can be wildly different from your own, and Issue 171 is like the most vibrant, detailed post-flight conversation you could ever hope for.
The maps are laid out on the table as pilots take us through their recent accomplishments and what saw them push on through; while others take time to explain the science underpinning the conditions. Subscribe to Cross Country and start reading Issue 171 today – if you love flying, you won't regret it, we promise.
---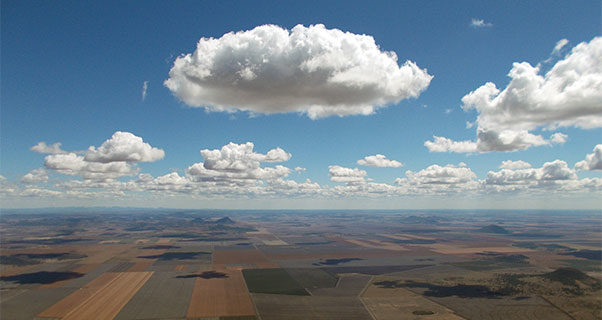 Weynberg: "I release from the tow-line straight into the fight. You can feel the buoyancy of the morning air, the promise of lively lift, but this day's not easy. Turn tighter, and then finally, the glorious release. Up into the clouds. Off down track, the first few glides bumpy, then joining the dots in the terrain and the lines in the clouds…" After 20 years, Allen Weynberg cracks his first 100km – the seemingly elusive milestone for so many of us.
---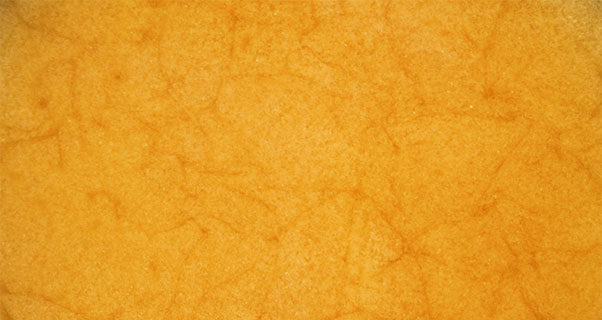 The Miso Connection: "Sometimes on final approach it's possible to find yourself gliding along a really buoyant line low down. The irony is that sometimes strong lift low down can be the result of two descending batches of sinking air hitting the ground and colliding," writes meteorologist Honza Rejmanek. "This collision boundary is a convergence curtain."
Honza explains how to search for the elusive intersection points that signify thermal release areas in the flatlands… grab yourself a bowl of miso soup, watch it cool, and all will become clear…
---
Triple Seven King: "The King has a calm, quiet temperament. It's like the unflashy estate car with an absolute beast of an engine under its bonnet", writes Hugh Miller, who's been reviewing Triple Seven's new EN-D over the past four months.
"It gives a nice, damped ride… and if you've ever flown for eight hours across rocky peaks and places that leave you gulping for air and needing three litres of water to rehydrate your very dry mouth afterwards, you'll understand why a balanced, solid wing is so important," he continues, having flown two 200km XCs on the wing.
Hugh concludes, "The King is probably the best performing three-liner ever made – it's certainly the fastest, according to our Flymaster TAS tests. It's a refined performer, a measured character, and it'll whisper in your ear rather than shout for attention. The King: more a sailplane than a stunt plane."
---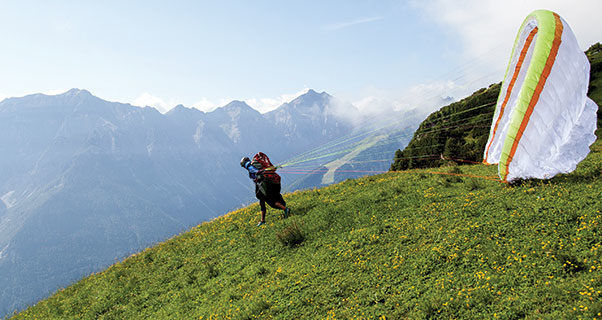 On Ambition: "Isn't it better if we don't give approval to those who – although brave – stupidly put themselves in danger, but instead give it to those who have the courage to admit that they would prefer to land or not take off in the first place?"
Till Gottbrath's been flying a long time. He takes an honest look at his own motivations in flying – including the desire to be respected – and how that's shaped his attitudes to risk. As the manager of Nova's competition team, he takes special delight in the 'new wave' of EN-B XC flying.
"Flying an EN-B wing is now socially acceptable, because only very few pilots are capable of maintaining their concentration and controlling a high end wing for 10 hours on an epic day" he writes.
"This development in performance has made something wonderful possible: the amazing elation of closing a big triangle with your friends, when one after the other wafts in to the landing field with smiles so big they hardly fit under their helmets…"
---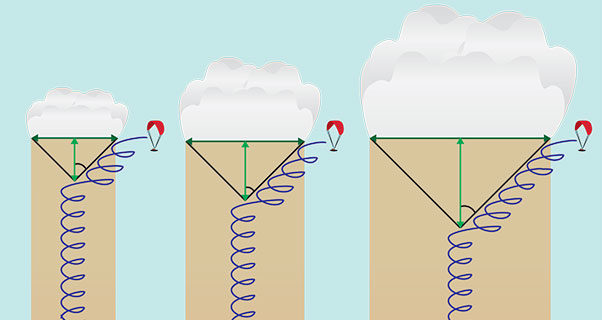 Mastering Paragliding: "Sometimes pilots are concentrating so hard on flying their wings, they forget to think about vertical separation," writes flying guide Kelly Farina. "Then, much to their surprise, they disappear into the white room. Not much fun on booming summer days in the Alps."
In this issue, Kelly's written an eight-page guide to cloud development, how to spot the warning signs of over-development, and most importantly, how to fly safely and know when to 'pull out' and head for the edge. The '45-degree rule' is a simple technique, broken down so you'll be kissing the edges of the clouds rather than getting sucked in scared witless…
---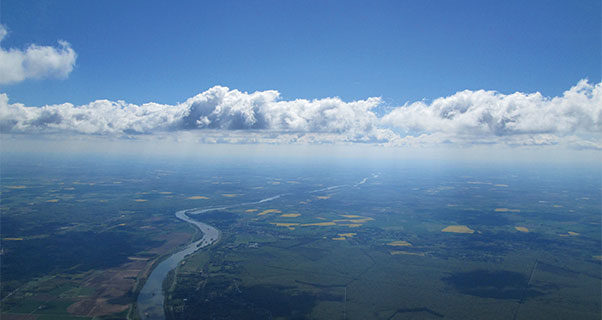 Martin Morlet: "Now came the most difficult period, the one that makes all the difference in long distance XC flights: the end of the day. This is where you have to give it all you have. I looked around, thinking about Denis Cortella's advice a few years back, speaking about 'blurred vision', when you force your eyes to blur the background to spot all the small things that move in the air. I spotted two buzzards…
"My body filled with an incredible energy… each circle slow and sure…. on my left some altocumulus covering Gueret in shade, and on my right, a crystalline sky, reddening at the veil of the incoming front. One look at the GPS… tears in my eyes… I was under the last cloud street, 350 km from launch…"
Martin Morlet writes about his 411km flight across France, detailing the precise forecasting that led him to make the very most of the day of the decade.
---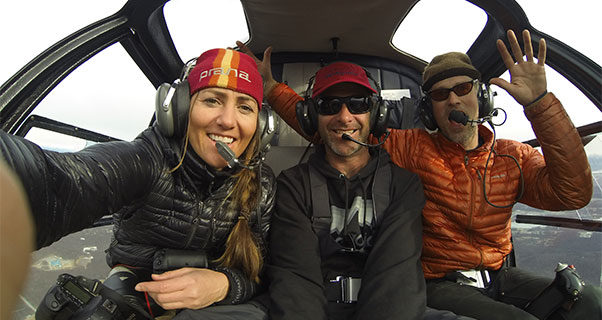 Gavin in Alaska: Gavin McClurg is currently in Alaska attempting a pioneering vol-biv line with Dave Turner. In his column, he writes of his inner, mental journey preparing for what could be a very dangerous mission. "The quote by Helen Keller comes in handy in these situations," he writes. "Life is either a daring adventure, or nothing at all."
---
Icaristics: "Maximum speed on the risers is usually known as 'pulley-to-pulley'. This may sound simple, but there are a few tricks that can make a huge difference to the maximum speed achieved", writes Bruce Goldsmith. In Icaristics, the designer looks at Brummel hooks and the competition modifications pilots can make, and also delves into certification.
---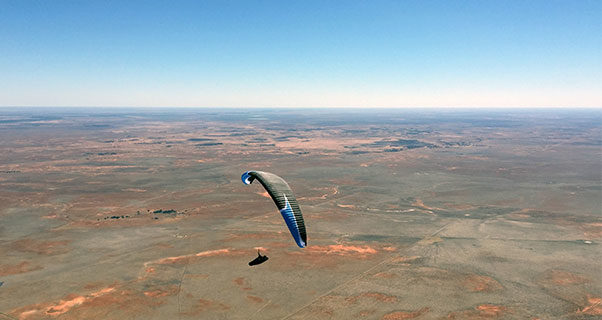 Hardcore: "My cross-training programme deliberately develops the mental toughness and resilience that I want to have while flying. I want to be able to turn up and fly day after day, so I train day in, day out to get used to performing even when I don't feel like it." Matt Warren talks to Australian big-distance flyer Kari Ellis on what makes her tick.
---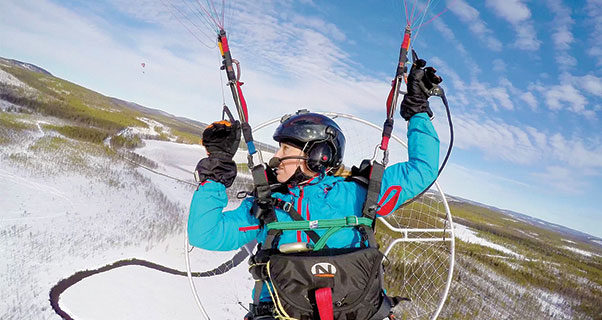 Flight of the Swans: "It's hard to get your head around the fact that all the migratory swans in the world are in this one delta in Russia. The people there aren't wealthy, and it's still a community where a lot of hunting happens for food." Sacha Dench is preparing to fly 7000km with swans on their migratory route from Russia to western Europe to learn more about their decline and what can be done. Ed Ewing interviews Sacha on the expedition, which has David Attenborough's backing.
---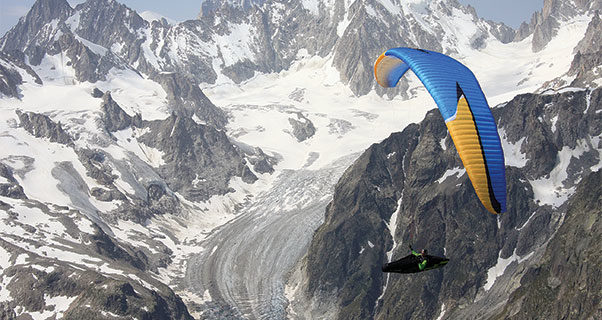 Niviuk Peak 4: "Many pilots are searching for that elusive sweet-spot between a typical three-liner and a competition two-line CCC glider. The Peak 4 could well be your answer," writes Pat Dower, who finds Niviuk's latest D a delight, and a totally different kind of wing from the Peak 3, which Cross Country's review team was not wild about on its release in 2013.
"Light direct brakes, very good B-riser control on glide, and very active in roll…. the Peak 4 is good in the flats but even better in the mountains with its tight turning, cohesive feel, solidity and cruising with confidence with lots of bar."
---
Subscribe to Cross Country's Digital Version from just £2.25 per issue