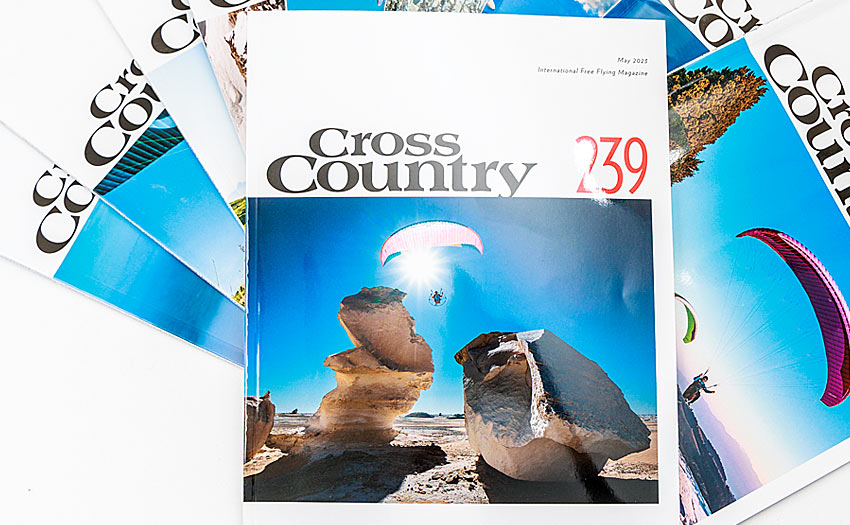 Martin Kempf flies out of the sun in Egypt's remote White Desert on the cover of Cross Country 239 (May 2023). Shot by Adi Geisegger, inside the pair share their story about flying above and then far beyond the country's well known tourist sites.
Also in the magazine…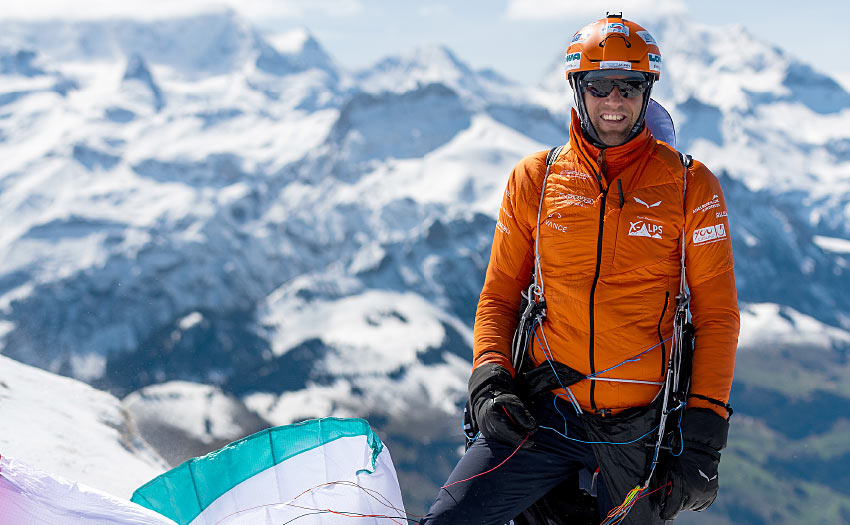 Chrigel Maurer's approach to this year's Red Bull X-Alps embraces "simplicity and effectiveness" he tells Hugh Miller in this exclusive interview. "Less is more," he says – and explains how all pilots can learn from his solution-focused style.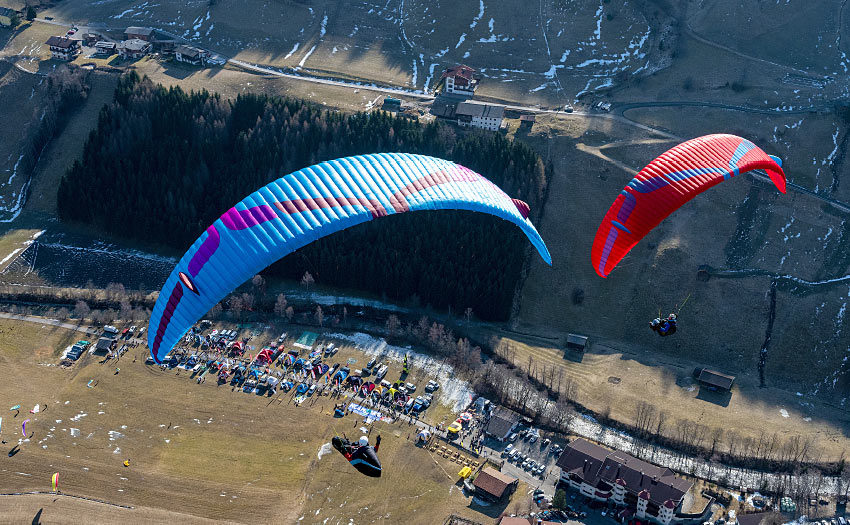 A whole new crop of two-line EN C paragliders has been released. We get a first look and take a test flight on the Drift Merlin, Gin Bonanza 3, Niviuk Artik R, Ozone Photon, Skywalk Mint and Swing Libra RS.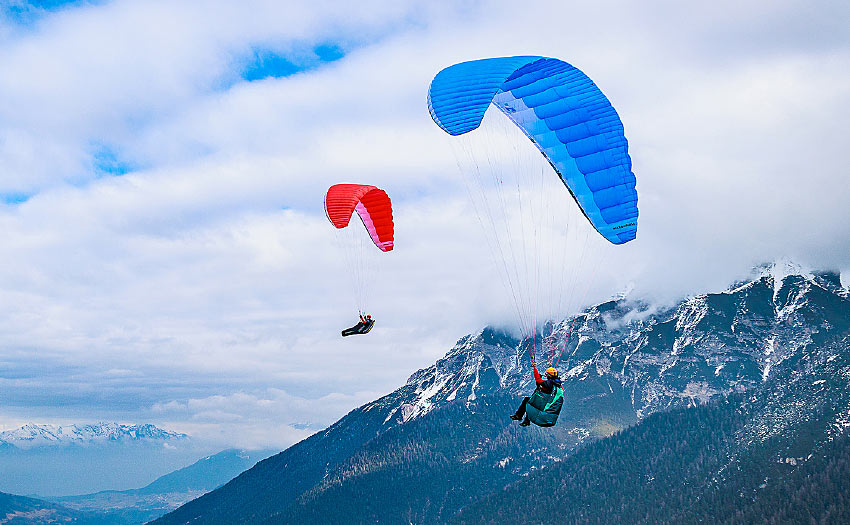 Dudek's new Hike&Cruise is eye-catching for its unique design, marrying a low-cell count on the lower surface with a higher-cell count on the top surface. We take it for a test fly.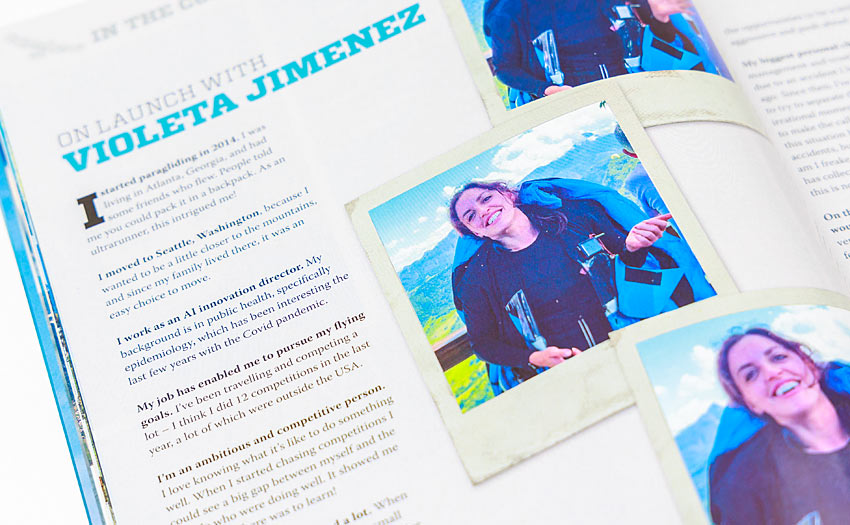 "I admire discipline and consistency – it's the smart way to fly." We talk to Violeta Jimenez, US competition pilot and women's winner of the recent British Winter Open in Colombia.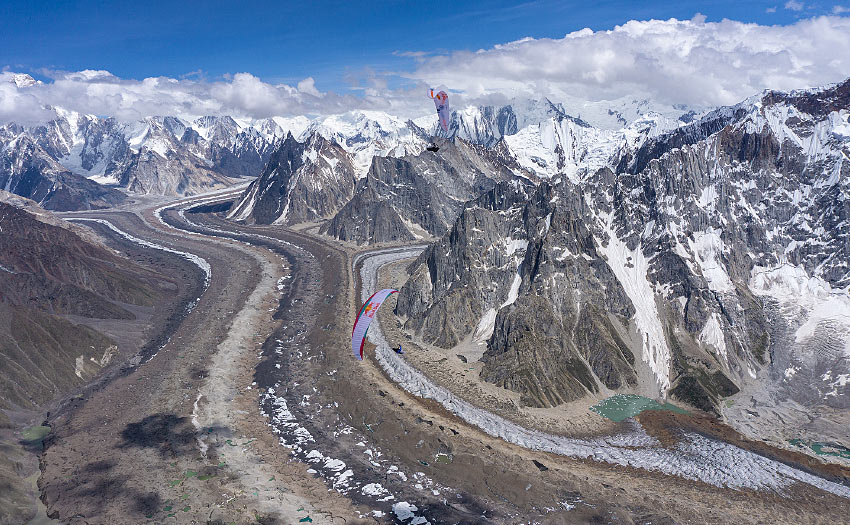 "It's like big wave surfing – make sure you are ready." On the back of his new film, Flying Between Giants, Tom de Dorlodot shares what he learnt while flying the K2 region in the Karakoram.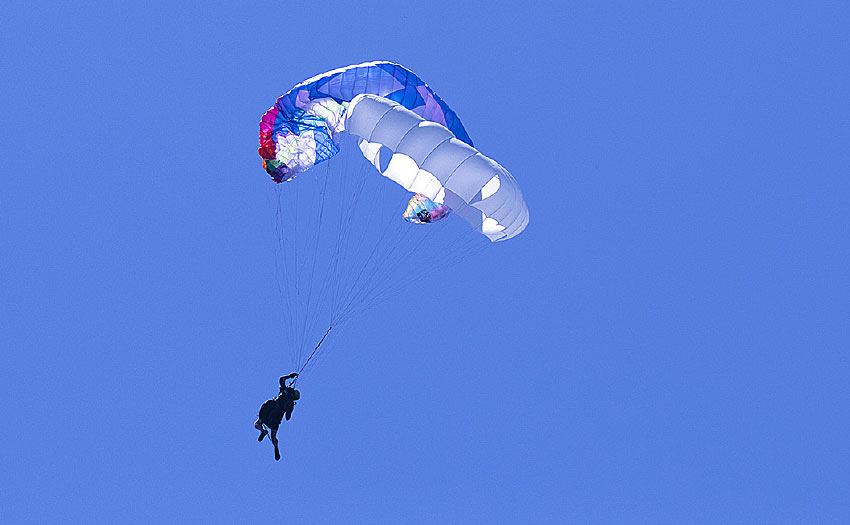 "Kick the twists out – but how?" Allen Weynberg recounts one of the most intense 10-second countdowns of his life.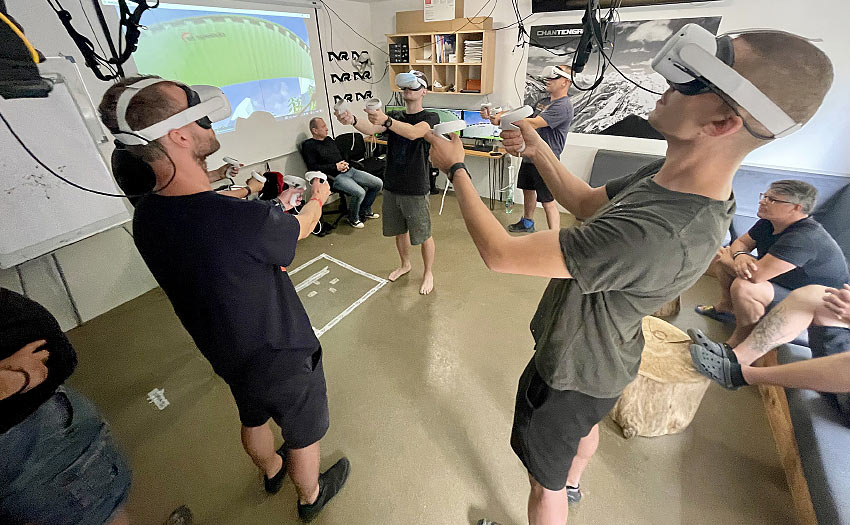 "It's about creating a motion map." Dali Carbol has been training students using virtual reality for four years. Now, after working with 250 pilots he shares his advice for other instructors who might want to go flying in the metaverse.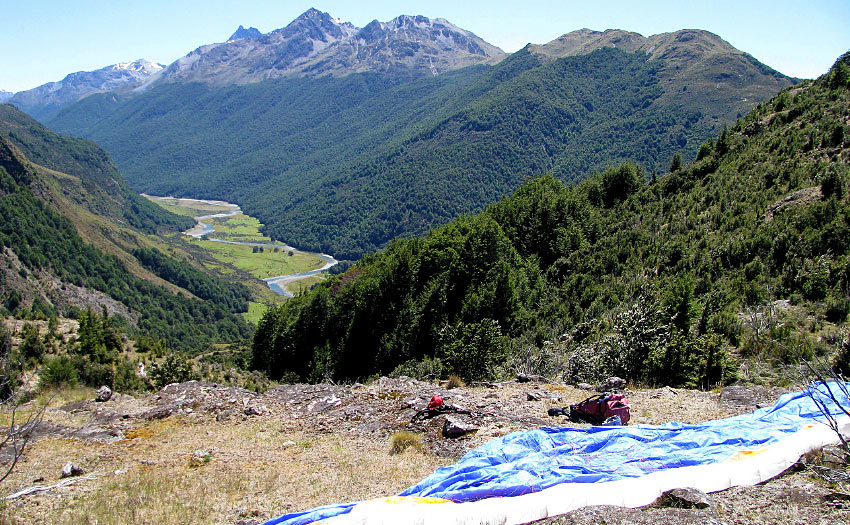 Nick Neynens recalls the day he discovered convergence lift for the first time – and explains how you can make the connection too.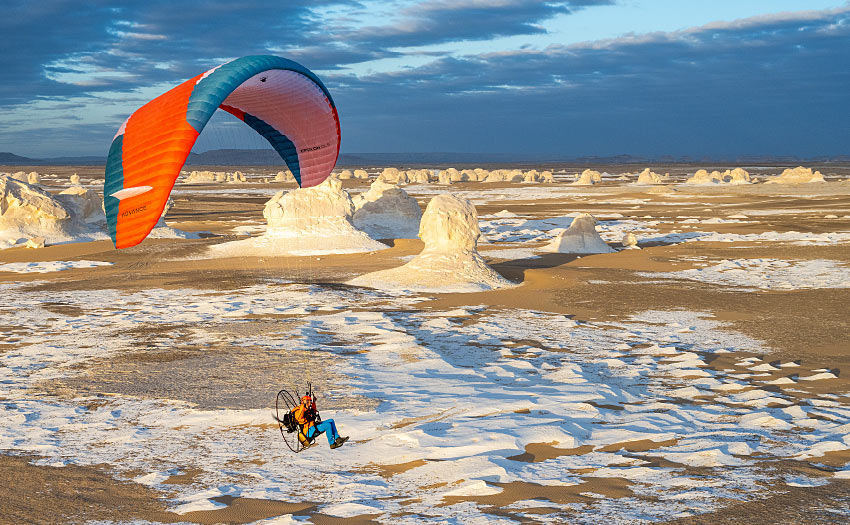 Adi Geisegger and Martin Kempf team up to fulfil a shared lifelong dream to fly Egypt's ancient pyramids – before heading south to explore the incredible landscapes of the White Desert and Black Desert.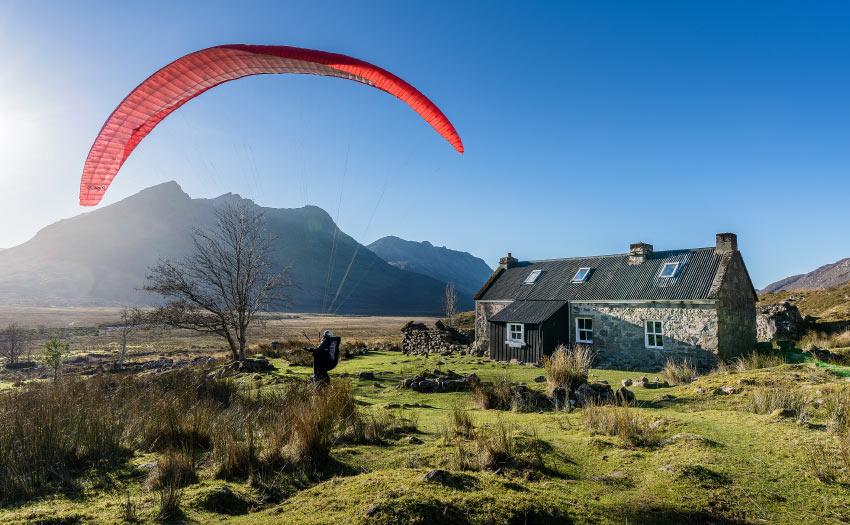 "I had a glorious couple of days just past," writes photographer Kieran Campbell. Getting away from it all is the name of the game as he heads for a winter weekend hike-and-fly around some of Scotland's remotest mountains.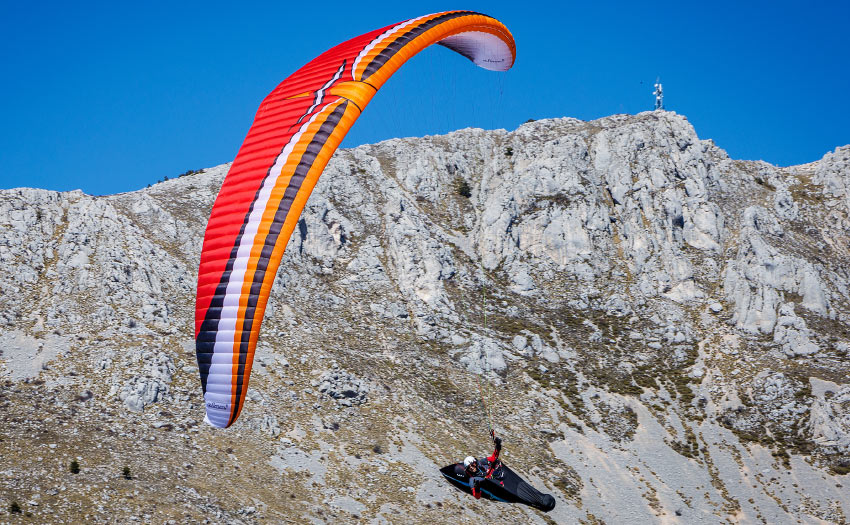 "Fly in peace" is the Mac Para mantra, and their new EN C the Elan 3 allows you to do just that. We review the glider in-depth in the south of France.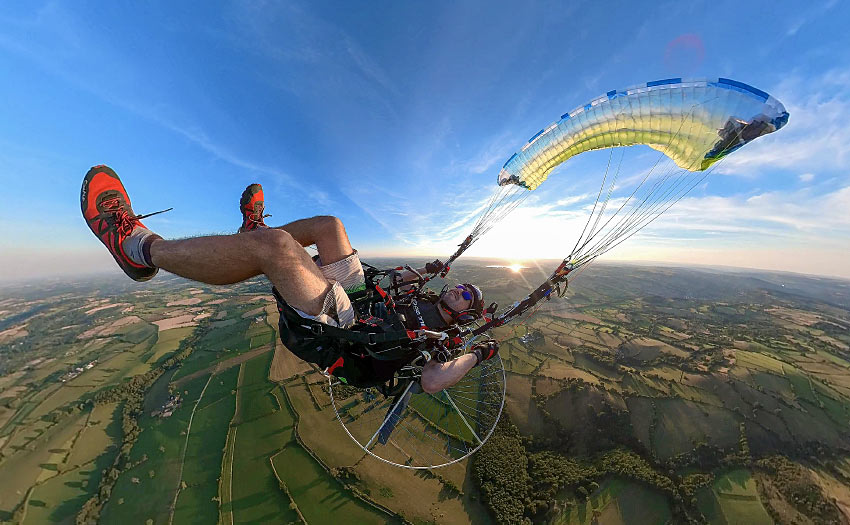 Lawrie Noctor arrives late to the party but finds there is much to like about Dudek's Solo, their intermediate reflex paramotor wing.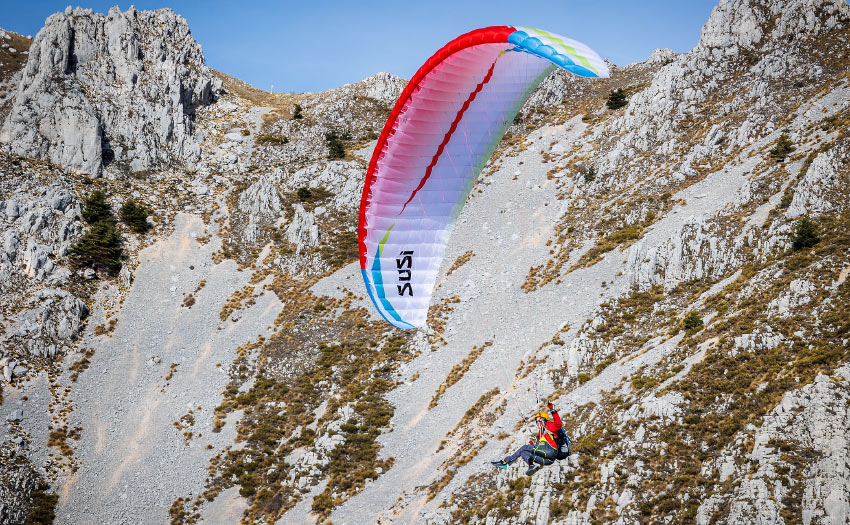 AirDesign's mountain wing has evolved again – in a good way. We take the new Susi 4 thermalling and hike-and-fly.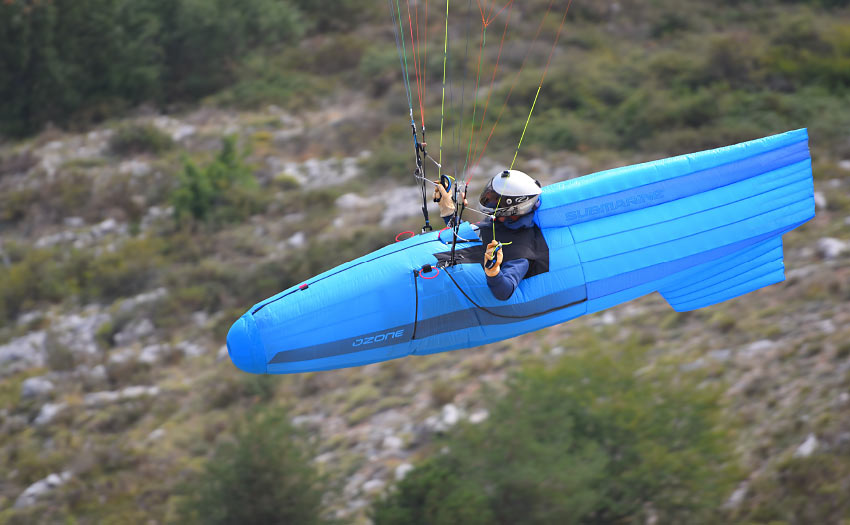 We know it goes, but does it pass the sandwich test? Hugh Miller reveals what the new Ozone Submarine competition harness is like to fly on regular cross country.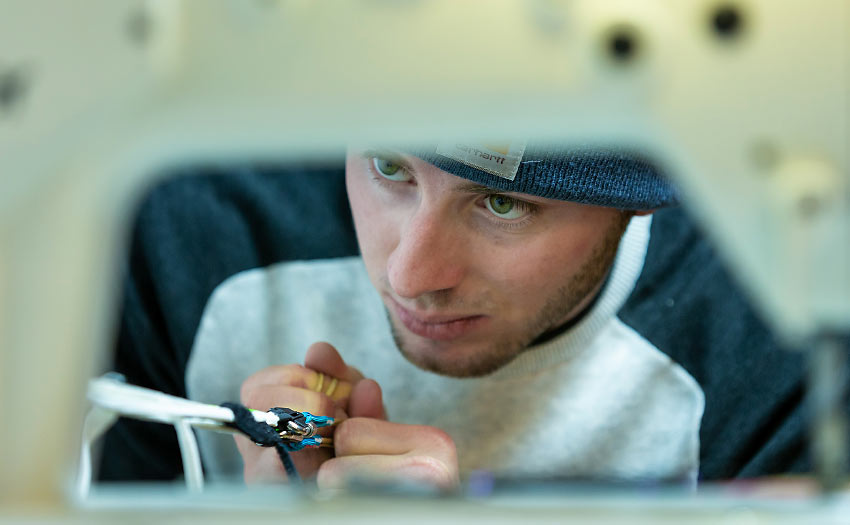 "Liberty! It's my life." In our new back page feature Niviuk designer and competition pilot Tim Rochas reveals what flying means to him.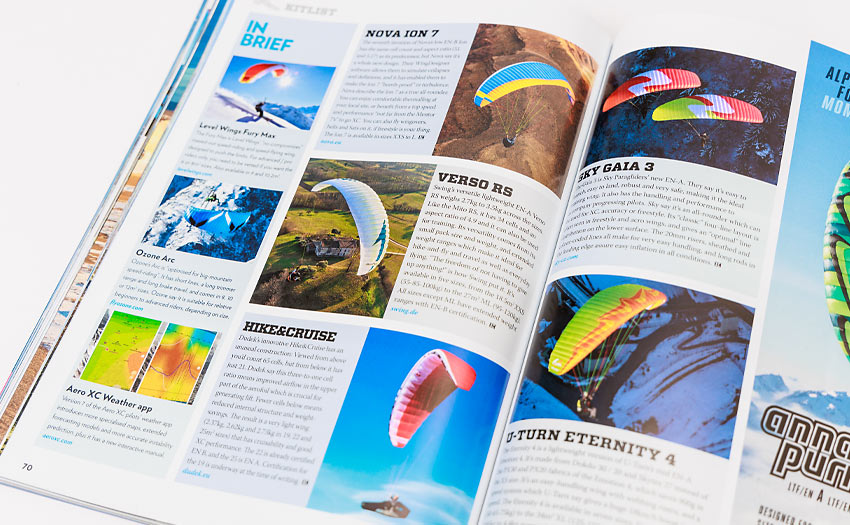 Plus elsewhere we take a look at the new Red Bull X-Alps route, shake out the most important decisions from CIVL's latest big meeting, and round up all the new wings, harnesses and technology that has been released in time for the main 2023 season. It's packed!
Cross Country 239 (May 2023) is out now.