The smell of roasting coffee, sunlight on the kitchen table, cracking the spine on the latest issue of Cross Country Magazine… This issue we're all about the simple pleasures of life.
Matt Warren has been out and about investigating the hike-and-fly phenomenon. Some paraglider manufacturers now make lightweight versions of nearly all their gliders, and nearly one in six paragliders now sold are lightweight.
Matt talks to some expert pilots and designers to find out what it's all about, how to plan it, where to go, what to look for in the gear and how to stay safe in the mountains. It's a must-read for anyone into walking up and taking off.
Apart from that, as usual the issue is packed:
Namaste Nepal
Andy Busslinger leaves the ordered calm of Switzerland behind and heads to Nepal for two weeks of adventure.

Austrian Magic
Tom Weissenberger and Kathleen Rigg go record hunting in the Alps – and bag three!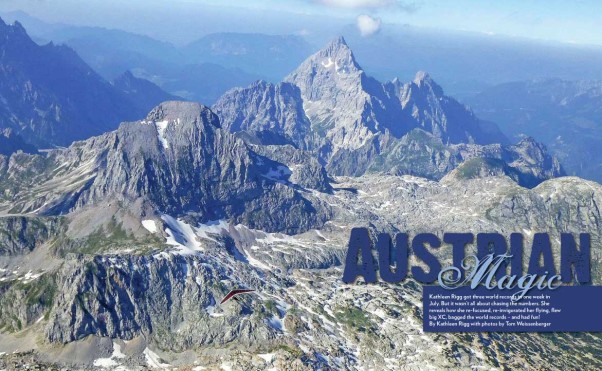 The Water in Mallorca
Karen Skinner joins the first mass paramotor crossing between two Mediterranean islands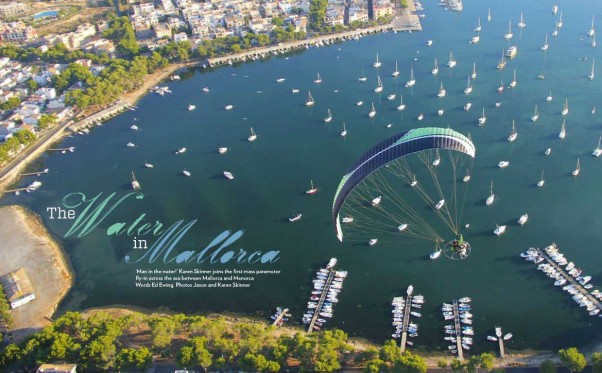 La Dolce Vita
Andy Pag rediscovers the good life on a week away in Umbria, Italy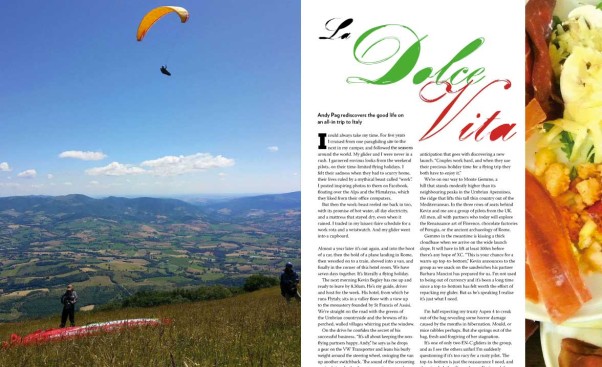 Basti Power!
Tim-Patrick Meyer talks to Sebastian Huber, second in the Red Bull X-Alps 2015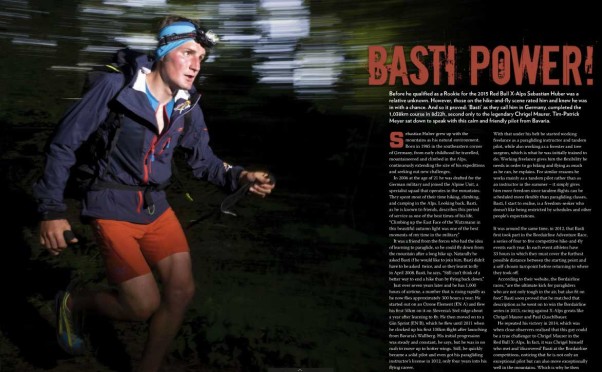 AirDesign Pure 2 (EN D)
Hugh Miller takes on AirDesign's 2.5-line high performance glider

Niviuk Skin
Marcus King discovers this revolutionary hybrid wing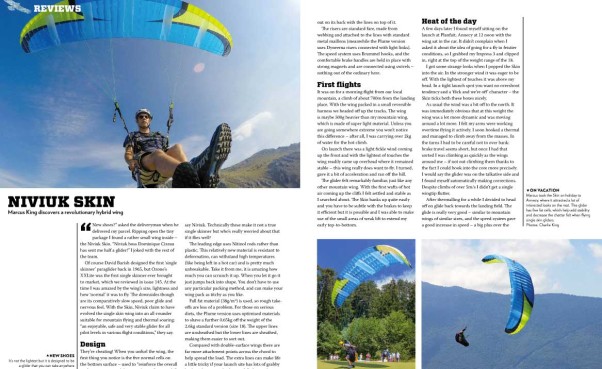 Plus we feature:
– Acro World Cup winner Eliot Nochez
– Disentis PWC
– The latest news and new products
– Q&A with Laurent Salinas, GIN PPG test pilot
– South Africa's Leon Viljoen flies 100 x 100k
– Jeff Shapiro gets Close to Bad
– Bruce Goldsmith discusses glider recovery
– Honza Rejmanek on connecting with wave
– Jon Chambers on using wind in the mountains
– Mike Campbell Jones talks safety and PPG
– Jeff Goin advises on landing your paramotor anywhere
– The Southern Alps Big Task Open saw a 349km triangle task
– AND: We review the Syride Nav V3 and the LeSolarPad re-charger
---
Cross Country is a reader-supported international publication and is available through subscription only. We publish 10 issues a year in print and digital. Subscribe to Cross Country.
Never miss an issue
Our subscribers receive 10 issues a year, the annual Travel Guide and exclusive access to competitions and offers
Subscribe today