Hold your breath! Matt Gerdes is about to take you deep, deep inside the mind of one our most breathtaking cousins – the wingsuiting Base jumper.
Imagine hovering silently just near the summit of a massive peak, with a near vertical 3,000m wall beside you. Not in the rattling chaos of a helicopter, not sitting in the seat of a paraglider harness, not attached or connected to any rope – hovering freely, arms outstretched, ready to catch the wind. This, the feeling of true human flight, is our holy quest.
Matt is well-known on the paragliding scene – he's worked for Ozone for a decade – but found himself inextricably drawn towards this high adrenaline activity when he first heard about it while lolling on a blown-out paragliding launch in the south of France.
Since then he's dived in, er, head first and now he's an expert, an authority on the sport as it has expanded from niche mountain activity to YouTube-busting spectator sport.
His article stretches across a dozen pages in the latest issue of Cross Country magazine. That's him on the cover, captured at 200km/h by photographer Alex Buisse two years ago as he flew the Brevent in Chamonix.
It's an amazing story, brilliantly told. Even if you have no intention of ever stepping off a cliff and 35km/h soaring is your max speed, it's an amazing read. Jump in!
The rest of the magazine is also packed with everything from the world's of paragliding and hang gliding. Including: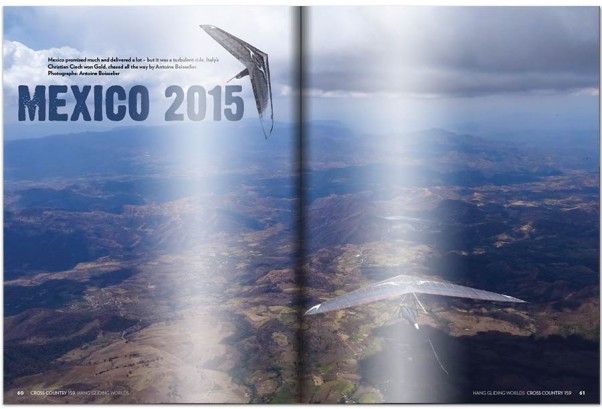 Worlds 2015: Silver medallist Antoine Boisselier's photos from the Hang Gliding World Championships in Valle de Bravo, Mexico.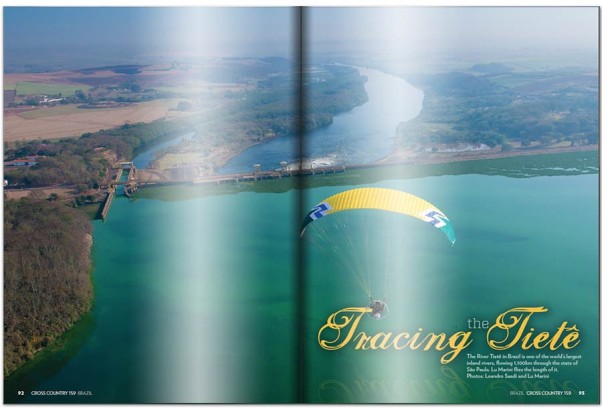 Paramotoring: Lu Marini flies 1,000km along the length of the River Tiete in Brazil.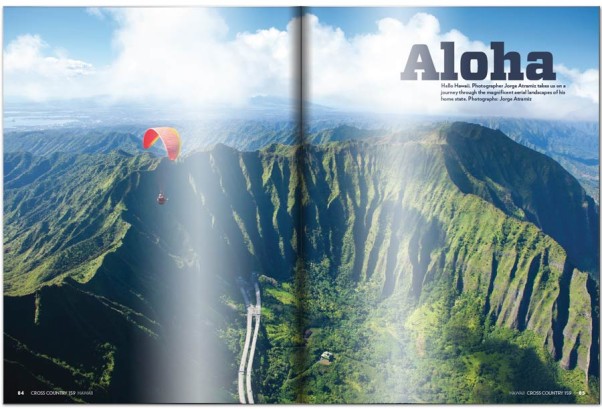 Awesomeness: Jorge Atramiz welcomes us to his home in Hawaii and shows us his spectacular photography.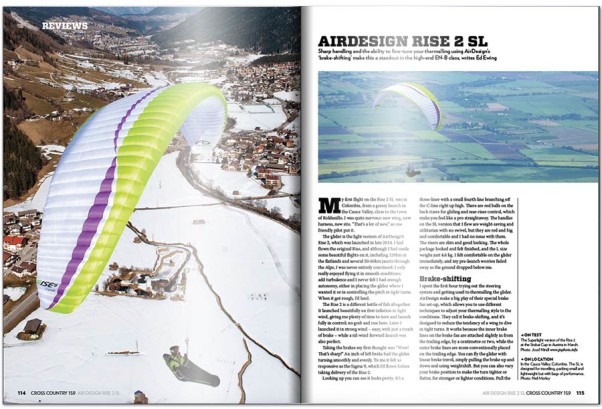 On review: We take the new Air Design Rise 2 SL to Colombia…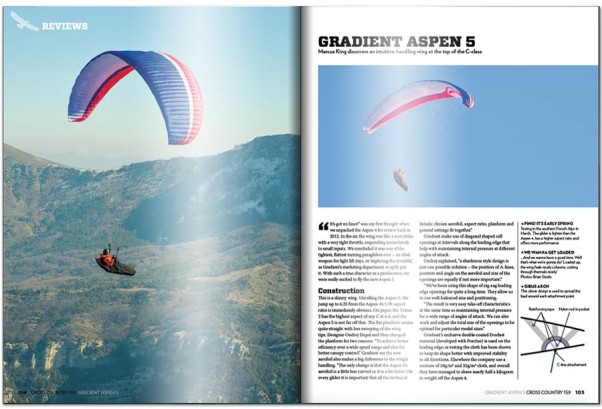 On review: Take Gradient's Aspen 5 out to play in the southern French Alps…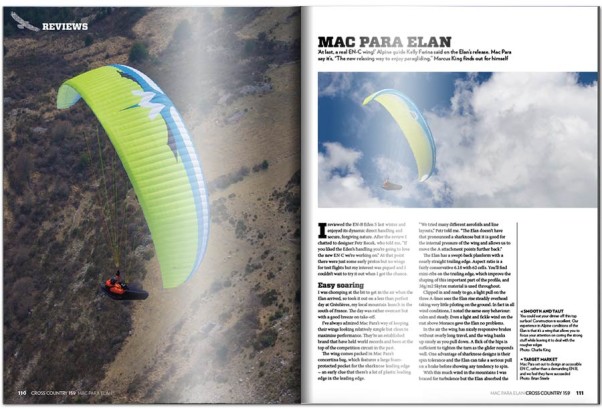 On review: Have a lot of fun with the MacPara Elan…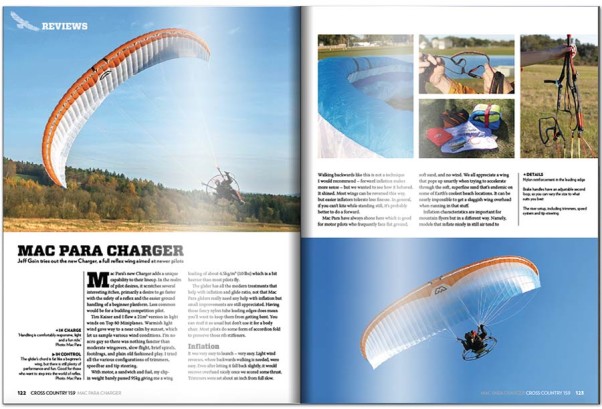 On review: And charge about in Florida on their sister wing, the Charger.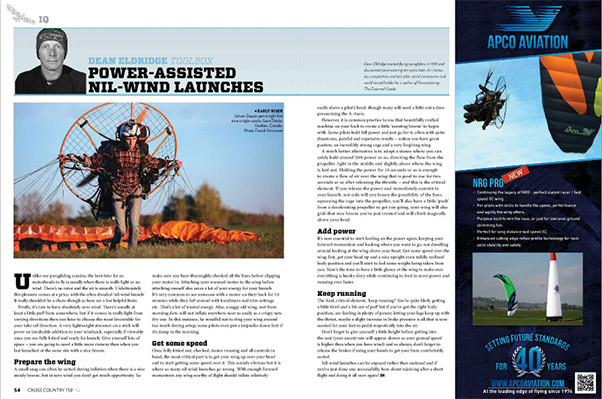 Plus: We feature all our usual expert columnists, including Dean Eldridge from the world of powered paragliding.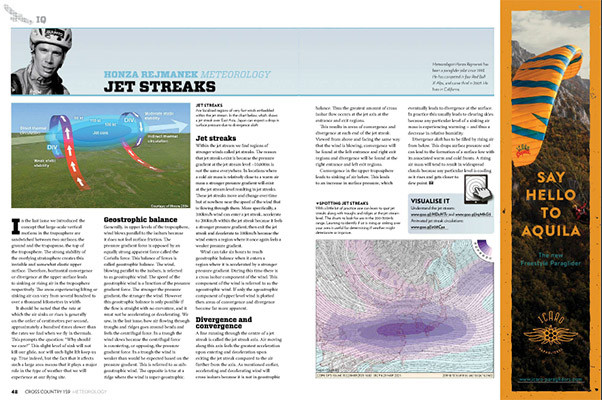 Weather: Red Bull X-Alps legend Honza Rejmanek with his regular meteorology class.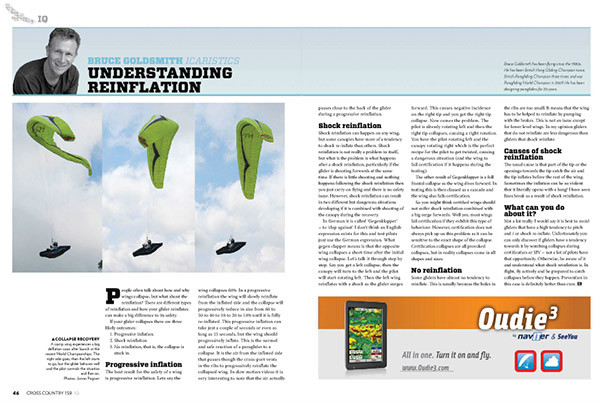 Icaristics: Former Paragliding World Champion Bruce Goldsmith on the difference between shock- and progressive-inflation.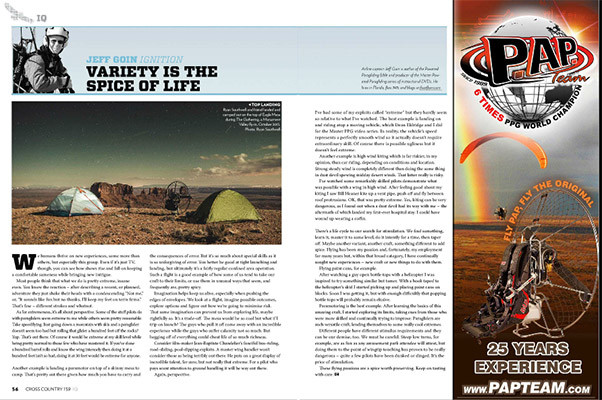 Powered Up: US PPG guru Jeff Goin on spicing things up.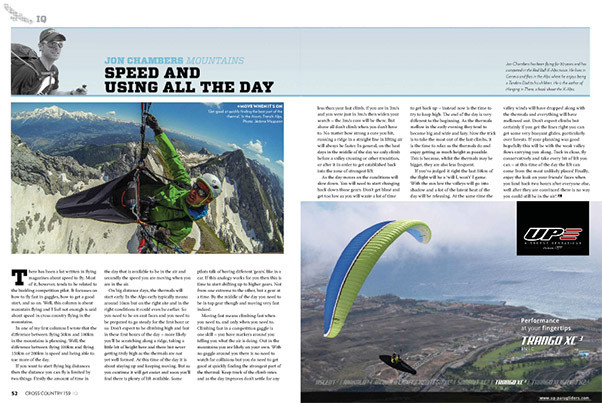 Mountain flying: Alpine guru Jon Chambers on flying at the right speed so you can get the most out of your day.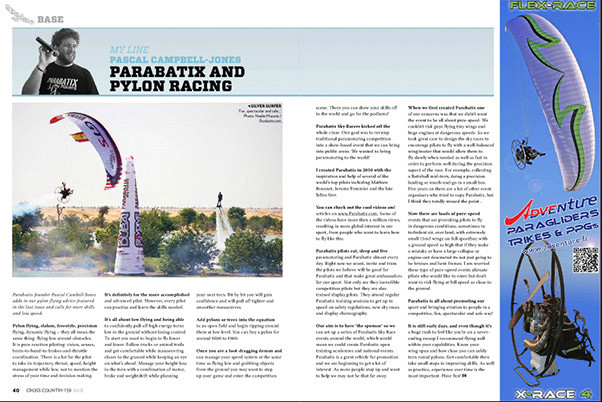 Parabatix: The dude himself, Pascal Campbell-Jones on what makes a Parabatix pilot tick.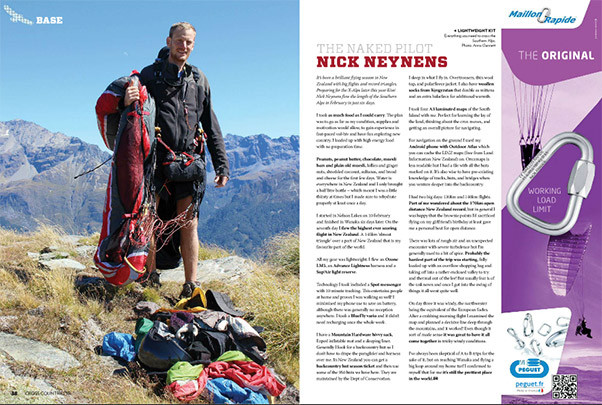 Naked Pilot: Nick Neynens reveals what it took to traverse the Southern Alps in record time.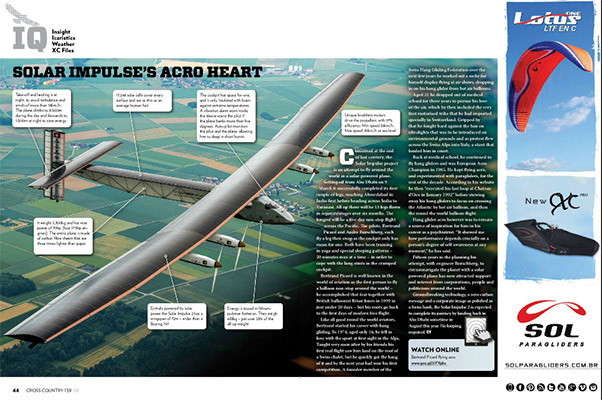 Insight: Plus we look past the shiny corporate image of the Solar Impulse and uncover its rebel acro hang-gliding heart!
More and more: All this and more – including all the latest new products – bundled up in one tasty 132 page magazine, delivered to your door or digital mailbox.
Subscribe and never miss an issue.
---
• Got news? Send it to us at news@xccontent.local
Buy and sell gear on Skyads.aero
Never miss an issue
Our subscribers receive 10 issues a year, the annual Travel Guide and exclusive access to competitions and offers
Subscribe today