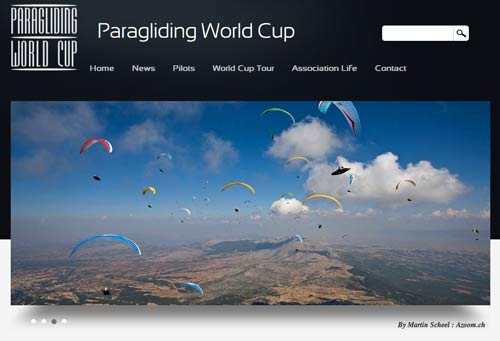 One hundred and twenty of the world's best paraglider pilots are gathering in Mexico's Valle de Bravo, where the Superfinal that closes the Paragliding World Cup 2011 tour starts this week. 
Today (Monday 23 January) is a day of registration and safety briefings, and tomorrow there will be a practise task ahead of the competition proper which starts on Wednesday.
The weather is looking sunny so far for the two-week event, which finishes on Saturday 4 February.
The pilots in the superfinal qualified for it by flying one or more of the competitions that were held in Colombia, Korea, Austria, Turkey and Spain.
During the Superfinal, which is shared with the annual Monarca Open paragliding competition, will be the first Monarca (Monarch butterfly) film festival, showcasing free-flying related films from around the world. The programme of events can be found here.
www.paraglidingworldcup.org
http://worldcupvalle.com
---
• Got news? Send it to us at news@xccontent.local.
Subscribe to the world's favourite hang gliding and paragliding magazine
Never miss an issue
Our subscribers receive 10 issues a year, the annual Travel Guide and exclusive access to competitions and offers
Subscribe today