Nova have released a lightweight version of their low-B Ion 5, "right in time for hike-and-fly season".
Berni Pessl has already flown the longest-ever triangle in Slovenia on one – a 245km FAI triangle over Italy, Slovenia and Austria.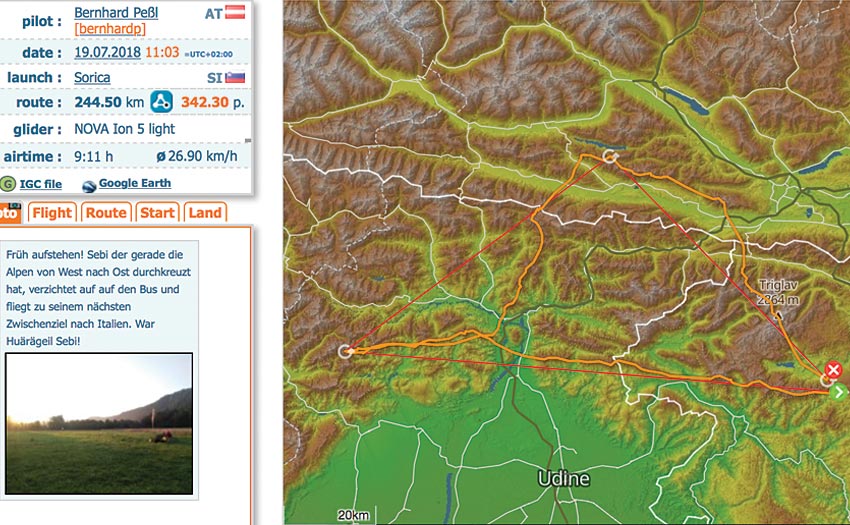 The Ion 5 is available in six sizes, down to an XXXS for all-up weights of 50-70kg (maximum 80kg). It's not a scaled-down larger wing, Nova say, but has been carefully tailored with balanced, size-appropriate brake geometry and the same agility and performance as the bigger sizes. It weighs just 3.1kg.
Nova say the Ion 5 Light offers "all the advantages of the standard version – excellent glide, impressive climb rate, a high level of passive safety as well as precise and agile handling".  It's faster than the Ion 4, and has "cross-country genes".
Use it for hike-and-fly, soaring, record-breaking XCs or even training (in countries that sanction the use of EN-B gliders for schools).
It's 20% lighter than the standard Ion 5, and is made from double-coated Porcher Skytex 27 with slim risers but sheathed lines (except in the gallery) for ease of use and robustness.
Nova say the Ion 5 Light is easy to launch, agile, precise and intuitive in the air and reassuringly damped.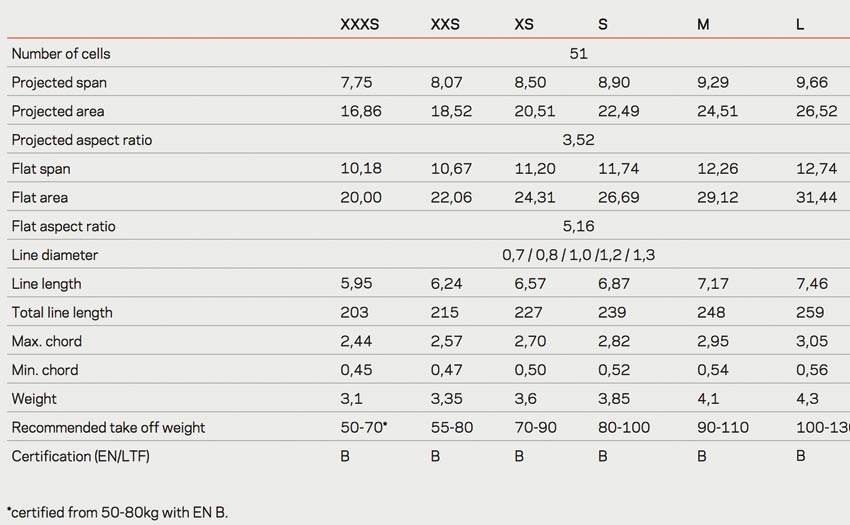 Never miss an issue
Our subscribers receive 10 issues a year, the annual Travel Guide and exclusive access to competitions and offers
Subscribe today