Nova have released the Ion 5. They say it's a low aspect-ratio EN-B cross-country wing, with "usable performance, great handling and high passive safety".
"The Ion 4 is this millennium's best-selling Nova paraglider. So it was clear that for the Ion 5 we should not change the basic concept that has made all the other Ion generations so successful. This means the Ion 5 is an evolution, not a revolution. Despite this, we wanted to make significant improvements. These were mainly achieved through the improved internal stress distribution and the newly designed wing tips."
The Ion 5 has an aspect ratio of 5.16, remaining true to the company's high-performance / low aspect-ratio philosophy. The wing tips now have an additional stabilo cell and are noticeably swept-back, giving it a sportier look too.
It is a 'semi-light' wing, made from Dokdo 20D and weighing 4.65kg in the middle S(80-100kg) size. Nova say it's fun and versatile, an XC glider capable of 200km+ triangles, that is also suitable as a first post-school training wing.
The Ion 5 is available in five sizes for 55kg to 130kg all-up and four standard or custom colours.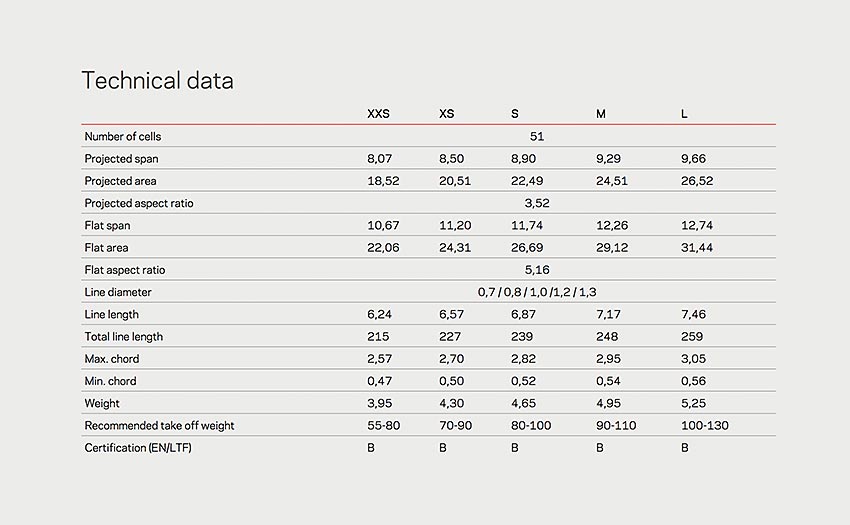 Never miss an issue
Our subscribers receive 10 issues a year, the annual Travel Guide and exclusive access to competitions and offers
Subscribe today