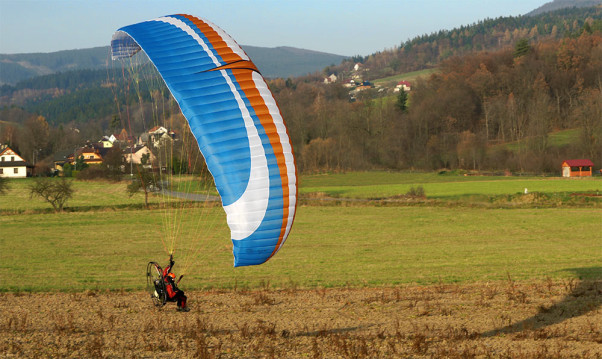 The Charger from MacPara is a reflex paramotor glider designed for a wide range of pilots, from beginners starting their PPG training, through to advanced pilots.
MacPara say it offers relaxed flying thanks to its easy launching and landing, lots of stability and a good cruise speed.
With this glider you can keep your eyes on the scenery instead of being worried about what's coming next.
The company say their research and development team paid extra attention to the take-off handling of the Charger, and its landing flare.
You will feel like a pro with its exceptional take-off characteristics to get you flying right after inflation with no hassles. It will stay above your head without the tendency to collapse or wander off course.

The Charger offers easy landings even in nil-wind conditions and when heavily loaded.

The light-moderate brake pressure allows pleasant turns during long flights, but increases progressively toward the end of its travel to offer safety reserves.
The Charger is available in five sizes.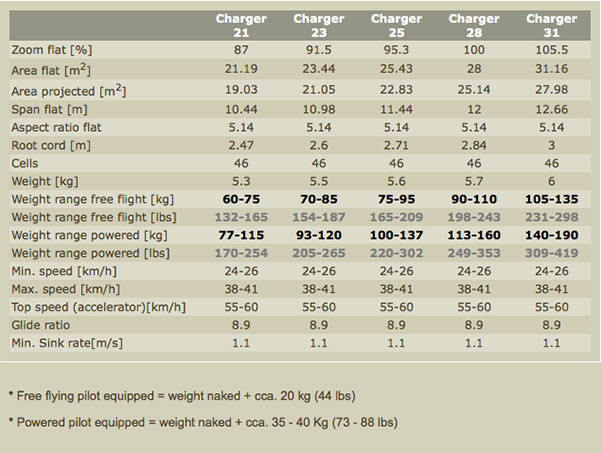 ---
• Got news? Send it to us at news@xccontent.local.
Subscribe to the world's favourite hang gliding and paragliding magazine
Never miss an issue
Our subscribers receive 10 issues a year, the annual Travel Guide and exclusive access to competitions and offers
Subscribe today