Performance in the EN B class is "pretty exciting" at the moment according to Pat Dower, who took U-Turn's Blacklight (EN B) to the Alps this year. He took the glider on a several jaunts across the mountains, including one to Mont Blanc, and came away impressed.
From evening soaring in smooth conditions to climbing out above launch with a gaggle of Sports class gliders and the odd R10 he felt instantly at ease, and at home.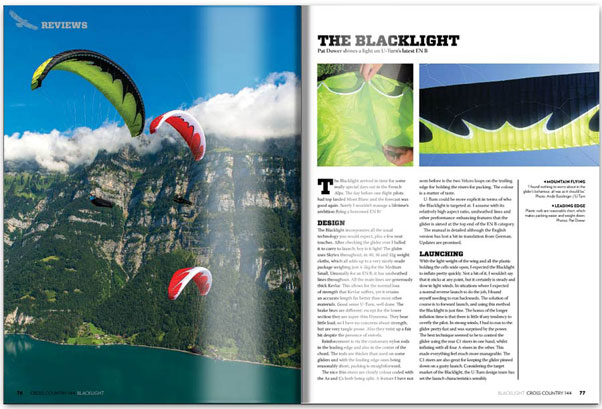 Read Pat's full four-page review in issue 144 (Nov/Dec 2012) of Cross Country magazine.
---
• Got news? Send it to us at news@xccontent.local
Never miss an issue
Our subscribers receive 10 issues a year, the annual Travel Guide and exclusive access to competitions and offers
Subscribe today