Gradient have released a lightweight version of the EN-B Nevada 2, which offers a 1kg weight saving over the full-fat version and a smaller pack size.
Gradient's Nevada 2 and Nevada 2 Light are suitable for occasional and XC pilots, and Gradient say they offer good stability and glide performance with precise handling.
The three-liner wing uses Gradient's VO system leading edge openings, to keep the canopy well pressurised and efficient at all angles of attack: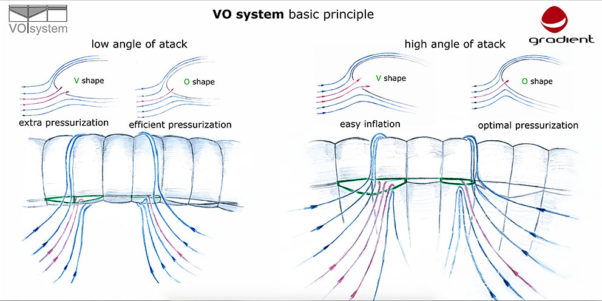 This style of openings also ensures very fast filling of the canopy from the middle towards the ears, which makes launch and collapse recovery quick and easy. It also limits the airflow from the inner space of the canopy towards the upper, suction surface and thanks to that Nevada2 does not lose the climb rate and the forward speed during the flight in thermic and turbulent conditions..
For increased durability, the Nevada 2 Light, like the Nevada 2, uses the robust 36g/m² double-coated Skytex Everlast in the leading edge.
The Nevada2 Light will be available in sizes 22, 24, 26 and 28 for all-up weights from 62-115kg. The Nevada 2 is available in an additional 30m2 size, for 110-135kg all-up. The Nevada Light starts at 3.7kg.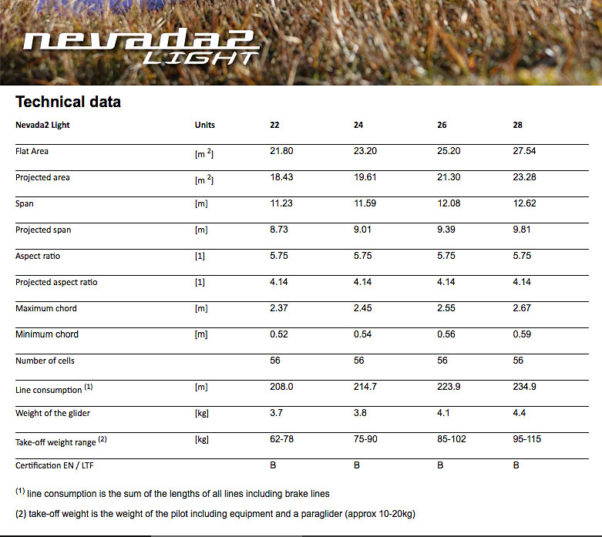 ---
• Got news?
Send it to us at news@xccontent.local.
Subscribe to the world's favourite hang gliding and paragliding magazine home
Never miss an issue
Our subscribers receive 10 issues a year, the annual Travel Guide and exclusive access to competitions and offers
Subscribe today