The "Champion's secret weapon" that harness Michael Sigel won the 2017 World Championships on, is now available for all "serious competition and XC pilots".
Gin say it's their most comfortable and aerodynamic yet. The aerocone comes right up behind the helmet with no gap, and the adjustable visor up front reduces non-directional eddies for a smoother airflow. They have removed the side air intakes and used lower drag materials.
A new ABS system allows the pilot to adjust in-flight stability with just one hand, to make it easy to switch between a sensitive thermal-sniffing setup and a more roll-stable format for glides. The 3D back is more closely fitting, offering better feedback and control and the harnesses is slightly narrower in the body and thighs for a closer, more comfortable fit and improved control.
The cocoon still closes in the middle so it's easy to get in and out of, and Gin have added support pillars to help keep the legs straight and to take the weight of a reserve or ballast, which can be housed in the large cockpit pocket.
Safety features include a 9cm Neo Koroyd back protector, two reserve housings and a G-chute pocket. The harness is available in three sizes, and weighs 8.5kg-9.2kg. The cocoon length is adjustable.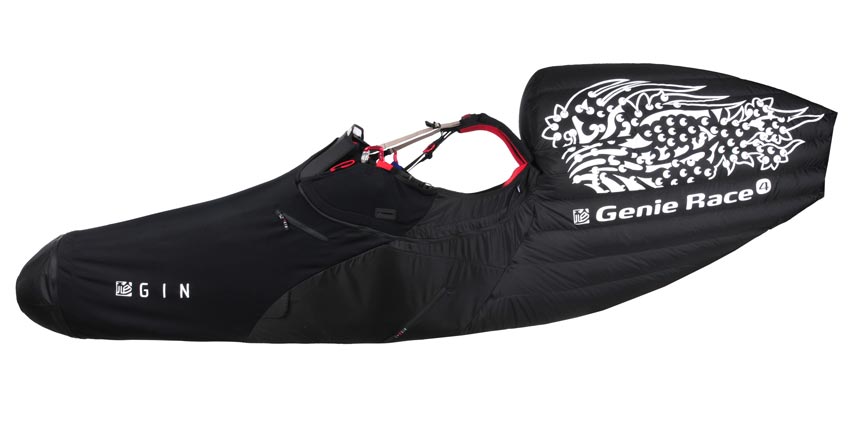 Never miss an issue
Our subscribers receive 10 issues a year, the annual Travel Guide and exclusive access to competitions and offers
Subscribe today