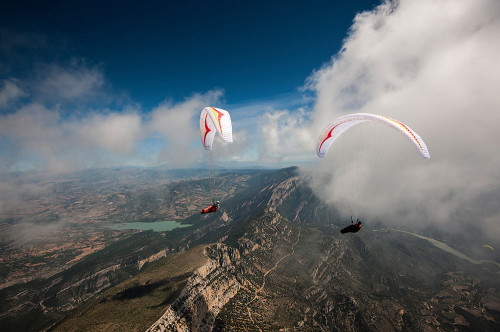 GIN's new GTO 2 is an EN-D certified, high-performance lightweight wing, developed from their X-Alps research and with design features from the Boomerang. It is aimed at ambitious and experienced cross country pilots.
GIN say the GTO 2 will appeal to pilots transitioning from sports class, and competition pilots who wish to fly a more compact wing within a wider comfort zone.
GTO—Gran Turismo Omologato—denotes a street-legal race car. GIN's original GTO was conceived in this spirit back in the days of the serial class.
The GTO 2 weighs a quoted 4.26kg in the M size. Lighter gliders mean better flying characteristics, say GIN. They say this compact glider is precise to turn, has good slow-speed control (great for tricky outlandings) and exceptional climb rate. It also has an aspect ratio "close to 7", so good glide performance.
Design features include:
3 lines spanwise / 3 risers
Optimized airfoil with Equalized Pressure Technology (EPT) for stability and performance
Fully unsheathed lines (mix of Aramid and Dyneema)
Optimized internal construction and line attachment points to maintain even sail tension
Mini-ribs on the trailing edge improve handling and performance
Kickdown speed system with Harken pulleys
Gathering (reefing) system on the trailing edge
Optional pulley-less Dyneema riser for additional weight savings
It's ready now in sizes S,M and L with an XS size to follow.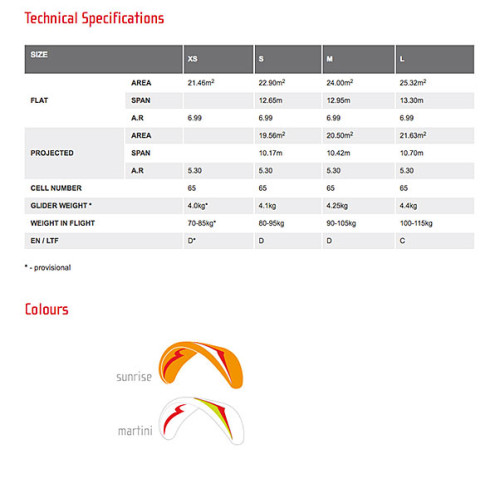 ---
• Got news? Send it to us at news@xccontent.local.
Subscribe to the world's favourite hang gliding and paragliding magazine
Never miss an issue
Our subscribers receive 10 issues a year, the annual Travel Guide and exclusive access to competitions and offers
Subscribe today