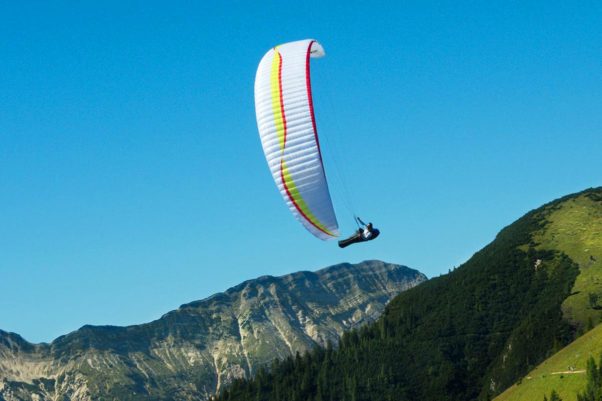 AirDesign have announced the Hero, their new ultralight, high-performance EN-D.
It's designed for competition pilots, vol-bivouac enthusiasts, and backcountry adventurers, and the smallest size weighs less than 3kg. It's characterised by a high top speed and precise handling characteristics, AD say.
It was designed from scratch, with every element optimised for efficiency and weight reduction. It has a modest cell count of just 59, and an aspect ratio of 6.95 but its new aerofoil profile generates greater lift, AD say, enabling them to deliver a glider with a small surface area and precise handling that climbs really well.
The tips have a brand-new winglet-shaped design, which AirDesign say improves the roll stability when flying accelerated and, in combination with Vortex Holes, reduces wing-tip eddies.
Sizes S and SM are certified and in production now, and will be available from the beginning of May 2017. Size M will be certified soon. It will be available in white with red and yellow markings, as pictured.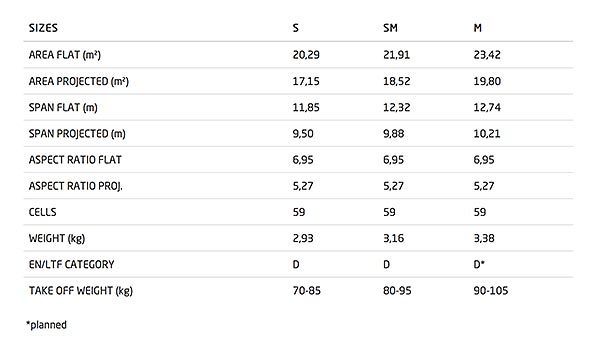 ---
• Got news?
Send it to us at news@xccontent.local.
Subscribe to the world's favourite hang gliding and paragliding magazine home
Never miss an issue
Our subscribers receive 10 issues a year, the annual Travel Guide and exclusive access to competitions and offers
Subscribe today