Bruce Goldsmith explains how to deal with an asymmetric collapse on a paraglider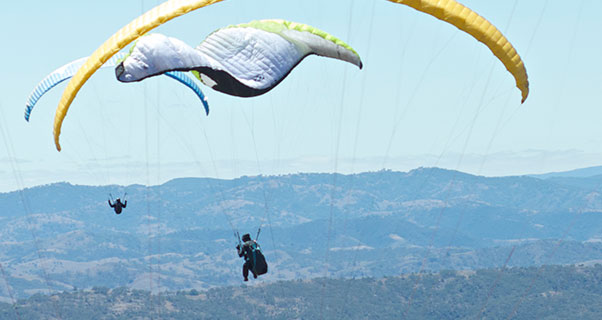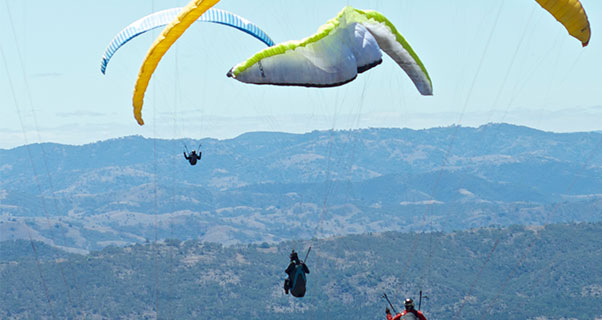 Manilla in Australia this year has been hot and strong. The region saw drought conditions, which means stronger thermals and higher cloudbases.
However, it also means more aggressive conditions, with strong thermal-induced turbulence and dust devils even at low altitudes.
Brooke Whatnall caught an amazing sequence of photos during the Manilla XC Camp in February.
It shows an incident where a pilot ended up on the ground a few moments after launch.
In Cross Country 152 (March / April 2014) Bruce Goldsmith spoke to the pilot himself and Godfrey Wenness, the king of Manilla, to bring you an in-depth analysis of the incident.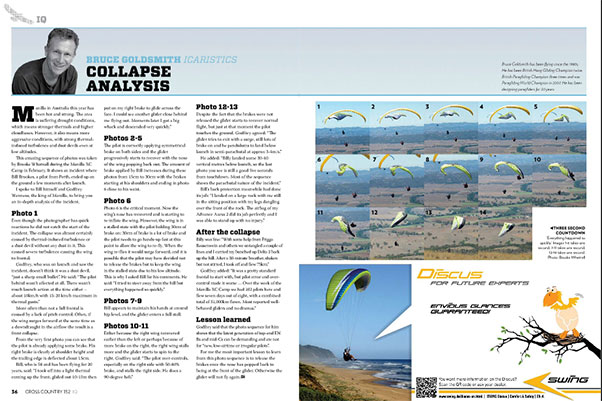 He explains what happened and why, and explains how you can avoid making similar mistakes.
Former Paragliding World Champion Bruce Goldsmith writes Icaristics in every issue of Cross Country.
• Got news? Send it to us at news@xccontent.local
Buy and sell gear on Skyads.aero
Never miss an issue
Our subscribers receive 10 issues a year, the annual Travel Guide and exclusive access to competitions and offers
Subscribe today