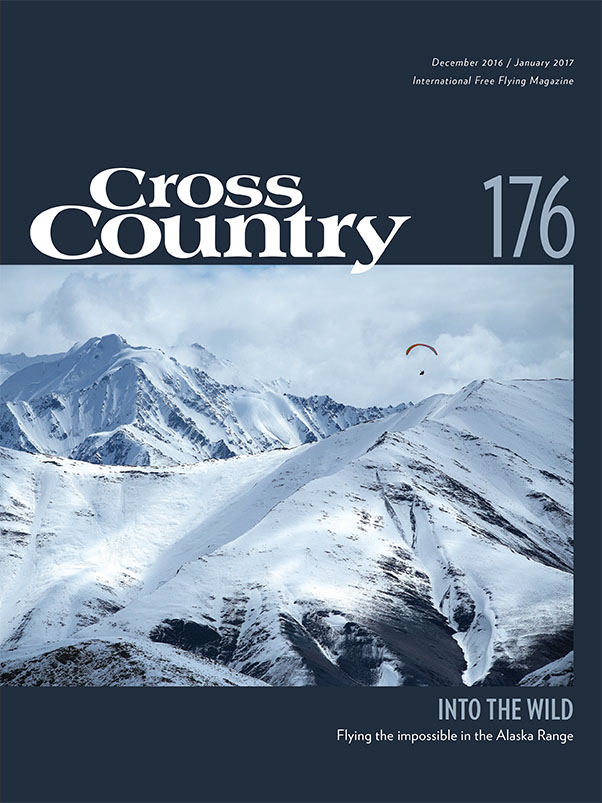 "It's impossible, it can't be done…" Whether it's winning the Red Bull X-Alps, traversing a new mountain range, or just flying 10km from our home site, it's a doubt that has haunted us all at some point.
But this issue is all about pushing the limits of what's possible – and saying "Yes, we can." From Gavin McClurg and Dave Turner's epic crossing of the Alaska Range to the Brazilian Dream Team, who set a new paragliding world record in October, Cross Country celebrates the spirit that makes every one of us dream of flying further, higher, better.
Read on to discover what's in issue 176 – and consider joining our free-flying family.
---


"To understand this story you have to understand that I'm not crazy. I've had some close calls but that doesn't mean I've got a death wish." Gavin McClurg reveals how he and Dave Turner traversed the wild and impenetrable Alaska Range, why he's sometimes guilty of dreaming a little too big – and how returning home makes him realise what's really important.
---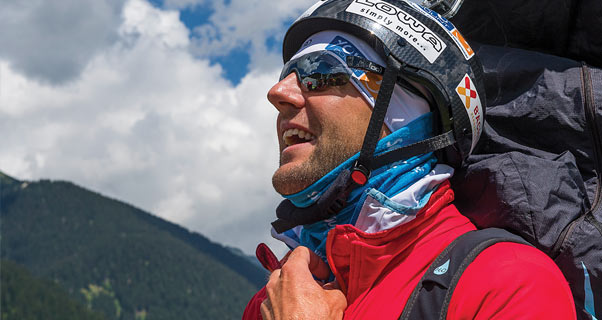 "Through reflection, I also realised that at 34 I am probably already too old for the 'wild days' of Acro." Paragliding's ultimate all-rounder Chrigel Maurer looks back on an epic year, reveals his goals for 2017 – and admits to being human after all.
---
On your marks, get set … go! Former champions, ambitious rookies – and a couple of surprises. Here's our guide to the pilots taking on 2017's gruelling Red Bull X-Alps. Who would you bet on?
---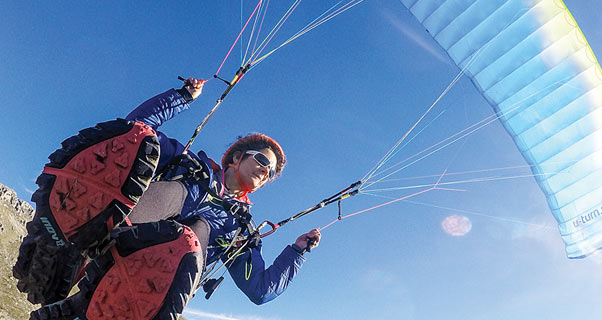 It's small, light and promises big things for those looking to take on those giant peaks. But is U-Turn's EN-C Everest+ mountain wing up to the challenge. Charlie King puts it through its paces.
---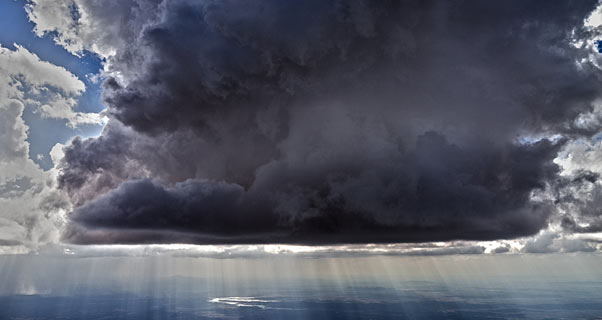 What would you do if you were screaming skywards at 13m/s? Our resident meteorologist Honza Rejmanek explains just what's going on in big one cloud in Brazil.
---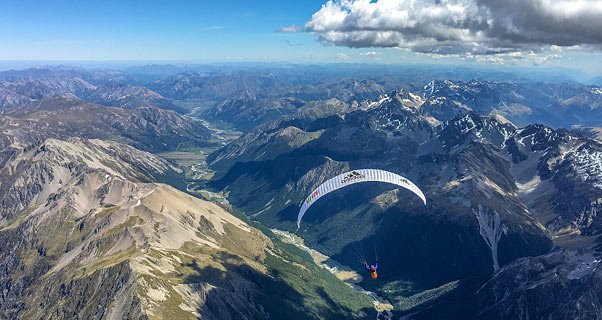 "The sky was beautiful, with lovely cumuli. D-Day! Off we went, hopping from one valley to the next with Lord of the Rings scenery all around." What's it like to soar over a real-life Middle Earth? Antoine Girard and Benoit Outters flew the length of New Zealand's Southern Alps – twice – to find out.
---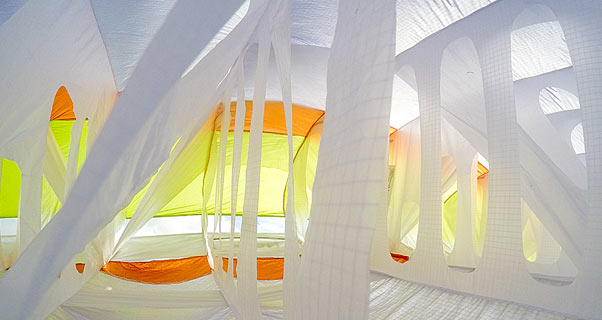 "If a pilot feels his wing is super-safe this becomes a danger in itself, as he is more likely to push the limit. Accident statistics show that a safer wing does not lead automatically to fewer accidents." Bruce Goldsmith reveals his invaluable tips on staying safe and why the key to avoiding accidents is … you.
---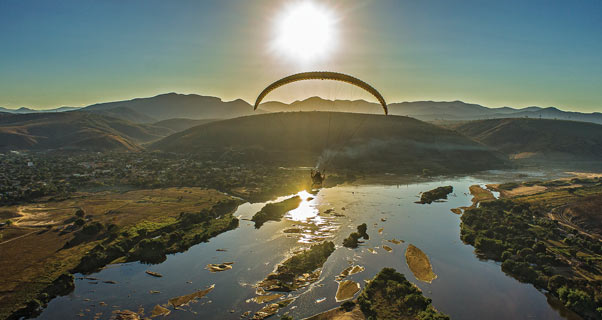 In November last year, a catastrophic dam-burst led to an environmental disaster along Brazil's beautiful Rio Doce. Lu Marini took to his paramotor to assess the damage from the air and expose the "hidden reality behind those who lost everything to mud".
---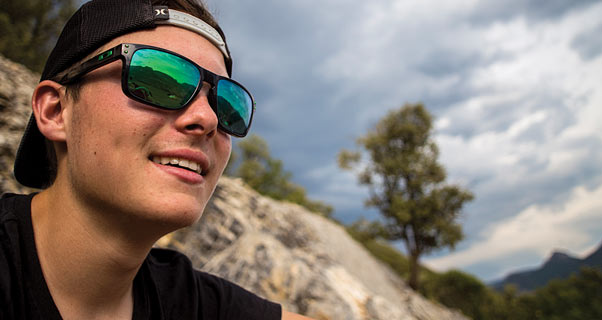 "I first took flight when I was three, on the tandem with my Dad. I was hooked – and I started to reach up to the handles aged eight." Eighteen-year-old young gun Jack Pimblett talks to us about infinity tumbles and his perfect year.
---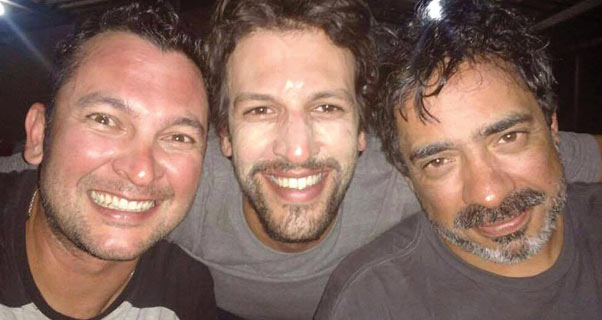 They did it again. Almost exactly a year to the day that the paragliding world record was set in Brazil, three pilots raised the bar once more with a huge flight of 564km on 13 October 2016. Elisa Eisenlohr spoke to the Brazilian Dream Team to find out how they did it.
---
"Over the years, the event has become much more professional and I believe this is a great thing – but don't let this detract from the fact that you should run your race true to you and to yourself." Two-time X-Alps competitor Jon Chambers pens an open letter of advice to the rookies taking part in next year's event.
---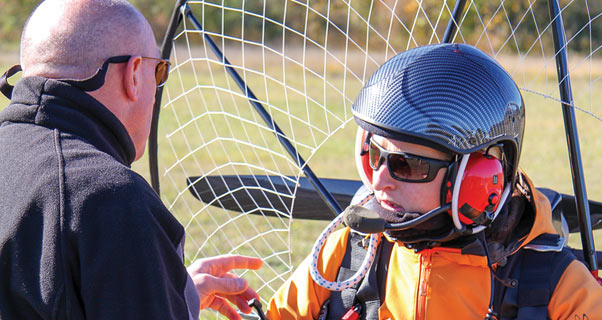 "So you want to teach? Flying is one thing. Teaching flying? Now that is another matter." After flying for nearly two decades, Jeff Goin, author of the Powered Paragliding Bible, is finally training to be an instructor. He shares his essential tips for other wannabe gurus.
---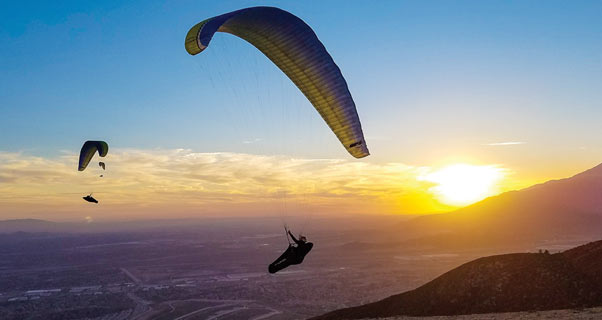 "We can't spend our whole life on the couch." From Nepal to Alaska, US adventure pilot Mitch Riley never seems to stop moving. He tells us how he caught the travel bug – and how he navigates the trails less travelled.
---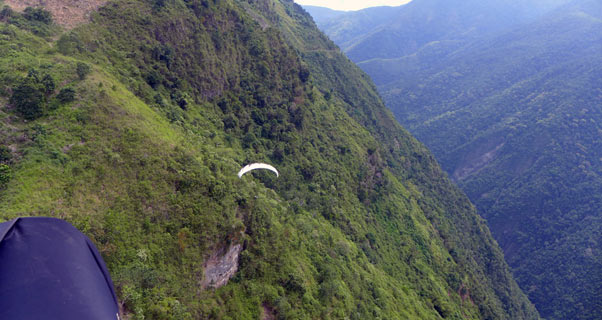 "Momentum meant the wing twisted very fast … one, two, three, five, many times, followed by a dive into auto-rotation." When Nora Martiny had a paragliding accident in remote Sulawesi, she learned a vital lesson: always understand the risks before deciding to take them.
---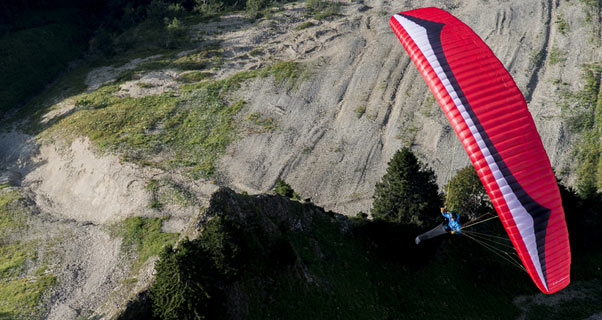 GIN have announced that the lightweight Explorer is now in the final stages of the certification process. It's a high-performance EN-B wing with an aspect ratio of 6.1, aimed at experienced cross-country pilots.
---
Don't miss an issue – subscribe here.
Never miss an issue
Our subscribers receive 10 issues a year, the annual Travel Guide and exclusive access to competitions and offers
Subscribe today