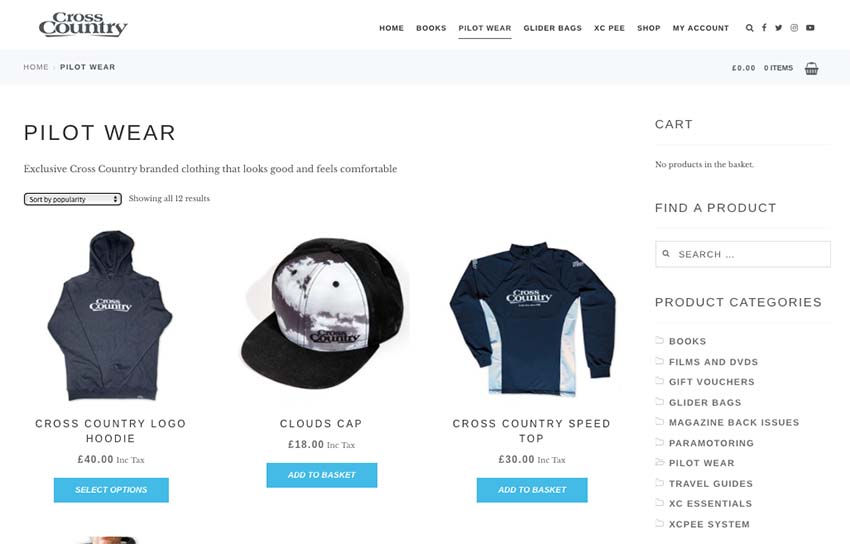 The XC Shop has been updated with a fresh new look that works well on mobile and tablets as well as computers.
The address has changed. It's now part of the main XCmag.com website. You can find it at: www.xcmag.com/shop.
You can also find it by clicking on the 'Shop' menu tab on the main XCmag.com website.
Regular XC Shop users who have an account will have to re-register and create a new account. The old accounts have been archived and taken offline. All your data is still there and is safe – find out more about that at the XC Shop FAQs page.
The XC Shop remains the perfect place to find back issues of Cross Country Magazine, a wide selection of free-flight text books and training manuals, and XC Essentials like speedarms and XC Pees.
It's also the place to find Cross Country branded merch: caps, T-shirts and hoodies.
Check it out here: www.xcmag.com/shop
Never miss an issue
Our subscribers receive 10 issues a year, the annual Travel Guide and exclusive access to competitions and offers
Subscribe today