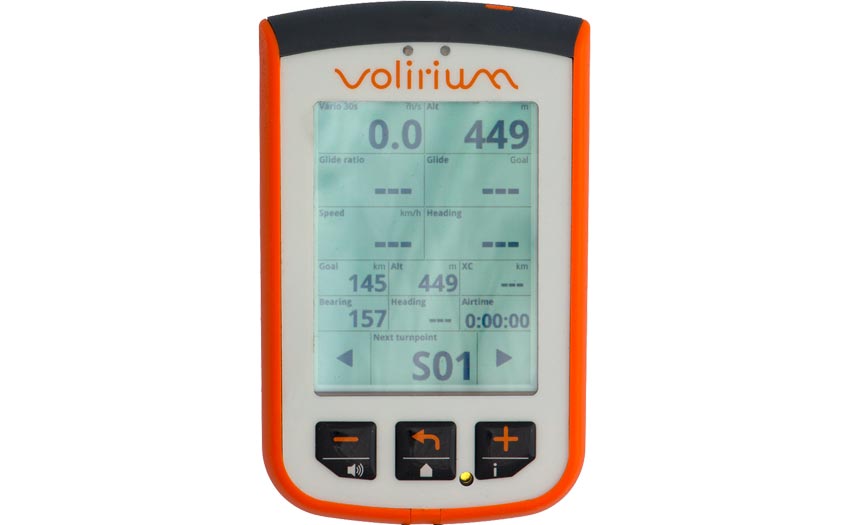 Volirium have released a beta test versions of the latest software release for their P1 flight instrument.
They say it's an intermediary release, which includes background changes to prepare the instrument for a forthcoming overhaul of the map and airspace display among other things.
The company invite customers to install the release ("If you connect your P1 or Connect 1 to the Internet over WiFi, you will be asked if you want to install it", and let them know if you find any problems or have any ideas for future improvements.
Features
Calculate race distances on WGS84 ellipsoid
Japanese translation
Improvements
More choices for vario integration period
Quicker landing detection
You can now set a default coordinate format
Translation improvements for French and German
Bug fixes
Race route: fix error in distance calculation when goal is cylinder
Prevent application crash when writing out KMZ file
Prevent application crash during airspace file selection
Important
To test the WGS84 distance calculation, you can set the default earth model (WGS84 or FAI) in Config – Standard units – Earth model. This will be the default for any new route you create. You can then still change the earth model for each route individually: Open the route editor (where you define turnpoints), open the menu (three bars at the top right) – Earth model. Changing the earth model from on a race route can take a few seconds.