This  tip is from Dennis Pagen's classic Understanding The Sky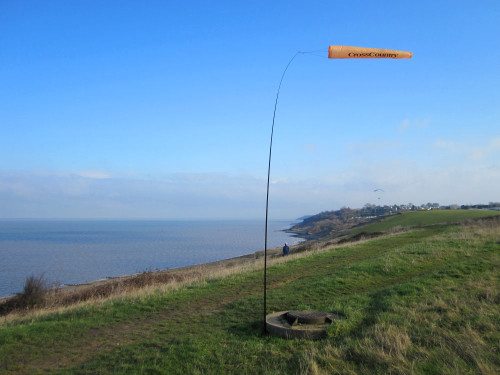 It is useful to be able to assess how strong the wind is by looking at what is happening in the environment. Here's a guide:
Calm: Smoke goes straight up. No movement in vegetation.
0-3mph (0-5km/h): Smoke goes straight up. Leaves begin to rustle.
3-5mph (5-8km/h): Smoke leans, twigs move
5-10mph (8-16km/h): Smoke leans about 45-degrees. Small branches and grass begin to move.
10-18mph (16-29km/h): Smoke lies about 30-degrees up from horizontal. Whole branches begin moving. Grass waves. Clothes move on a line.
18-25mph (29-40km/h): Smoke lies flat. Large branches wave. Grass ripples and clothes on a line wave. Dust swirls begin.
25-35mph (40-56km/h): Large limbs and medium trunks sway. Clothes flap. Dust and snow blow readily.
35mph+ (56km/h+): Larger trees sway, cars rock. Difficulty walking into wind.
Tuesday Tips are sent directly to our readers' mailboxes every week. If you want to receive them sign up to our newsletter in the sidebar.
Never miss an issue
Our subscribers receive 10 issues a year, the annual Travel Guide and exclusive access to competitions and offers
Subscribe today