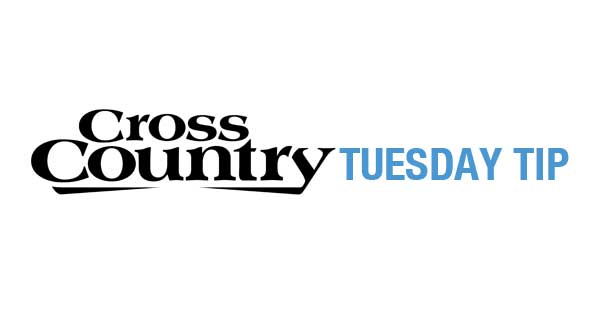 This week's Tuesday Tip comes from Jocky Sanderson, who has just released his new film, Security in Flight 2
Is SIV for me?
The reason we do SIV is to make people more comfortable in the air with their gliders – to give them confidence in their ability to control the glider. It means when you then fly in a thermic arena it frees up that element of doubt and fear that you might have in your glider. It stops you looking up at it and panicking and thinking of negative things like the glider collapsing and how to control it.
SIV gives you a better understanding, so when the collapse comes, you can control it. It frees your mind to look at where the lift is and where the other guys are. It means you fly more instinctively and use less fear, brain sugar and stress. And that way, by making you more relaxed, it helps you fly longer. And that's the whole idea of it.
To benefit from an SIV course it's usual to expect a pilot to have a minimum of about 10 hours airtime. In fact, we have found that the fewer hours you've got, the easier and more fun it is to do an SIV course. Because the pilots are a blank canvas they respond directly to the commands of the SIV instructor. The more experienced you get, the more instinctive it becomes and the less you listen to the instructor's commands.
So, in all, it's all about your frame of mind. Where you are. If you really want to absorb it and enjoy it, then just do one. If you are not sure about it and you are really apprehensive, then it is probably worth not bothering. Although, done well, all SIV courses are designed to build your confidence up.
If you do choose to do an SIV course, make sure that it's with an instructor who is experienced, and with proper equipment. That means buoyancy aids, over water and with a good fast rescue boat.
Instructors and guides like myself have all worked hard and feel very proud to be in the position we are today, and we are very approachable. So don't be afraid to come up to us and ask us any question about paragliding. It's all about keeping you safe and helping you get the most out of this great sport.
Read an interview with Jocky Sanderson here
---
• Got news? Send it to us at news@xccontent.local
Never miss an issue
Our subscribers receive 10 issues a year, the annual Travel Guide and exclusive access to competitions and offers
Subscribe today