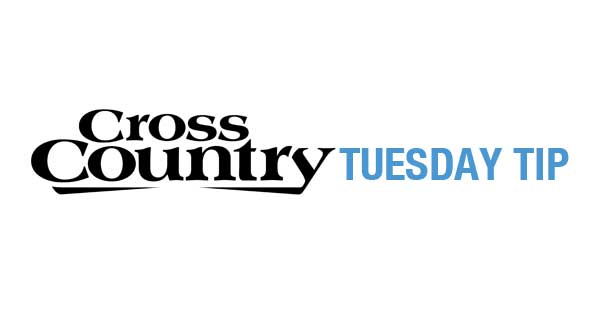 This week's tip comes from the Cross Country magazine archives and was part of a longer article written by British pilot Amy Anderson called, Be Kind to Your Retrieve Driver. Amy directs it at men whose girlfriends act as retrieve drivers, but of course it could work for any couple.
Be Kind To Your Retrieve Driver
I would like to offer a few words of advice to fellow pilots:
– Never ask to be retrieved on her birthday.
– If the forecast looks good for the next day, get a nice movie and a take out meal the night before so that you are still in a rosy glow of affection from a night of passion and you're high on the good points for the following day.
– Always fill the car up with petrol before leaving her with the car keys.
– Never, ever go away and drink beer with your mates once you've landed. Even if it is in celebration of a 100km flight, there is still no excuse. If she arrives and you are looking parched and lost in a field somewhere, her sympathy will be aroused. However, if you are sitting there grinning at her stupidly with a beer in your hand and a load of mates in some bar while she's been tearing around trying to find you, she's just simply not going to understand that such a fantastic flight first and foremost deserved a beer.
– Charge your mobile phone, in fact buy two, one for her too, if possible.
– Charge your radio batteries before leaving.
– Never criticise her driving at any point during the weekend.
– Give her a grateful hug and a pleasant farewell as you leave the hill, it will stand you in good stead for the following hours.
– Never hook up with a female pilot who happened to be nearby when you landed, it will not look good. What's more, if you see one hitching along the road once you've been picked up, let her offer to pick her up, and you just keep quiet.
– Do not talk incessantly about your flight on the drive home, she isn't interested and only you get any pleasure out of it. What's more, when you get back to the group, don't talk incessantly about it a second time to your mates.
– Always offer to take the train in a small and pathetic voice, it works every time.
---
• Got news? Send it to us at news@xccontent.local
Never miss an issue
Our subscribers receive 10 issues a year, the annual Travel Guide and exclusive access to competitions and offers
Subscribe today