The Roadster 3 is a dedicated paramotor wing with a full reflex profile, designed for pilots of all abilities from newly qualified to advanced.
It has EN-B certification (with the trimmers in the slow position) as well as DGAC approval in five sizes, from 22m² to 30m².
Ozone say the Roadster 3 has impeccable launch characteristics, rock-solid stability in active air and in accelerated flight. They add that it is efficient, with great performance and agile handling. "This is a truly versatile wing. It is perfect for everything from basic circuits to epic XC adventures and low-level precision flying."
Design features include its Ozone Reflex profile, which they say "maintains a constant level of lift and internal pressure over a wide range of angles of attack, giving exceptional levels of stability throughout the speed range".
A new internal structure is designed to increases the strength and longevity of the sail without adding weight. Further changes to the twist of the wing and overall line lengths have resulted in improved roll stability and reduced the effects of engine torque. The brake range is very forgiving, meaning that deep inputs can be made at high angles of attack without the risk of stall.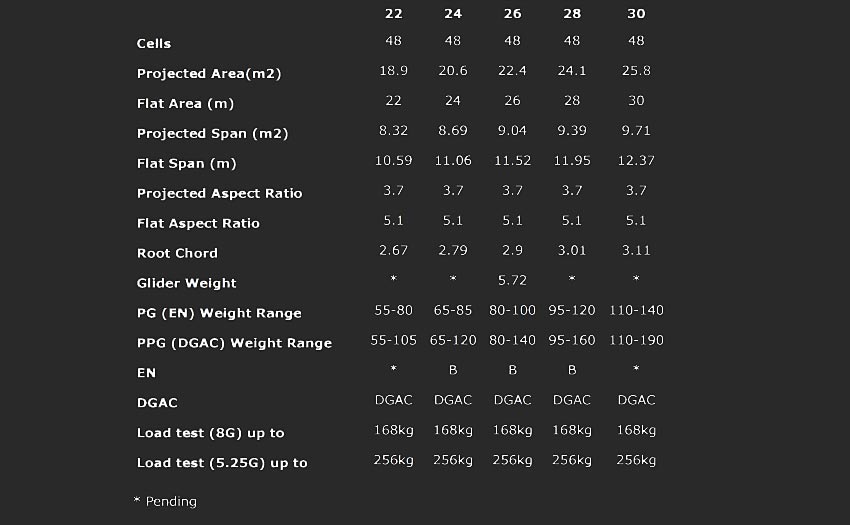 Never miss an issue
Our subscribers receive 10 issues a year, the annual Travel Guide and exclusive access to competitions and offers
Subscribe today