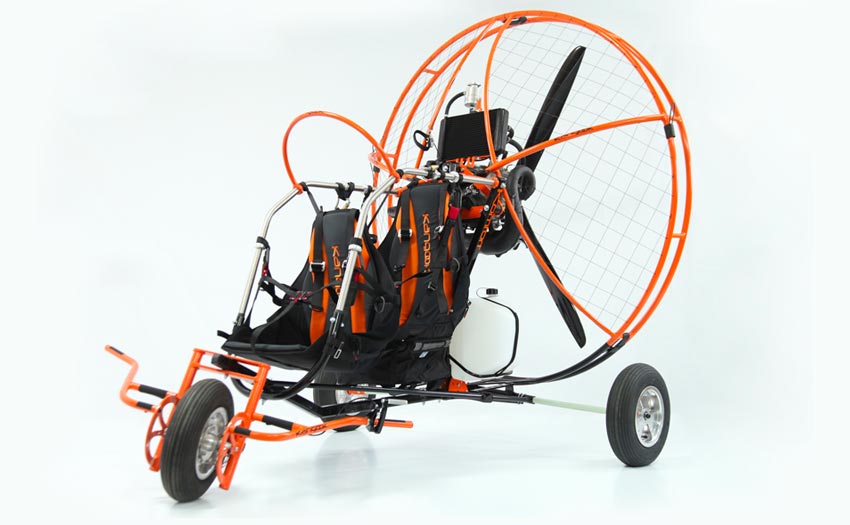 The Kangook team have released a new paramotor trike, the Mini-Nanook.
Kangook say the Mini-Nanook's 165cm diameter cage is compatible with 150cm props, and it is supplied as standard with the Polini Thor 250 engine.
The trike can be flown solo or tandem, and can take a 16.5l or 33l fuel tank.
Kangook say that owners of KX1 modular trikes can easily upgrade to Mini-Nanook spec.