GALLERY: Rite of Passage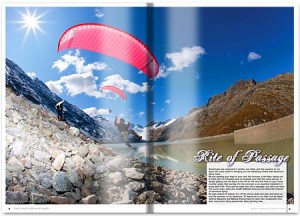 THE BAZARUTO DUNE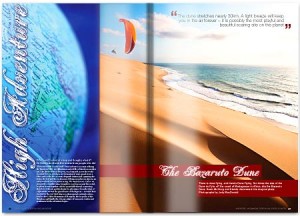 You've never seen anything like it. Kicking off our High Adventure special Gavin McClurg and Jody MacDonald fly a monster 30km dune in Mozambique
THE BAMIYAN BUDDHAS
'I have always sought out adventure.' Aid worker Duncan Penry steps lightly and soars Afghanistan's famous Bamiyan Buddhas
BOOM SHANKAR!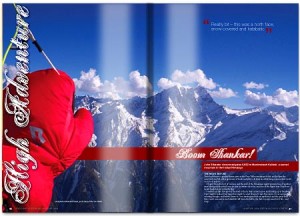 John Silvester ends the season with a bang and flies around 5,653m Manimahesh Kailash, the sacred home of Shiva in North India
GOLD FEVER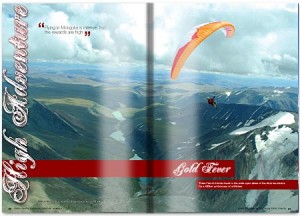 'Russia wasn't done with us yet.' Three friends from France go on an awesome 400km vol-bivouac through the Golden Mountains of Altai
DANCE WITH THE DEVIL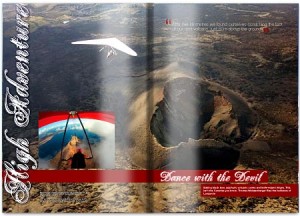 Baking black lava, sulphuric volcanic cones and knife-edged ridges. Tom Weissenberger flies the badlands of Lanzarote
BETWEEN THE SHEETS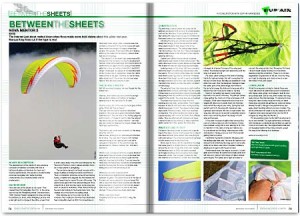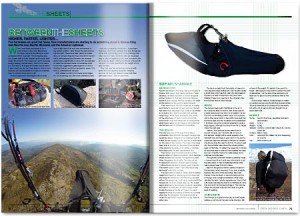 Marcus King wades through the online hype and flies the Nova Mentor 2 then steps into the Advance Lightness and Sup'Air Shamane lightweight pods
PLUS Paragliding World Cup in Colombia, record breaking Forbes, Manilla XC Camp, New Zealand speedflying boogie, tandem records in Kenya, Squash Falconer, thermalling tips from Mads Syndergaard and Bob Drury, sea breezes and all the new products and news from the paragliding and hang gliding industry.
Not a subscriber? You can subscribe online at www.xcshop.com/subs.
You can buy this individual issue here in paper form and in digital format here
The printed version of Issue 133 comes with a free A2 poster "High Adventure"