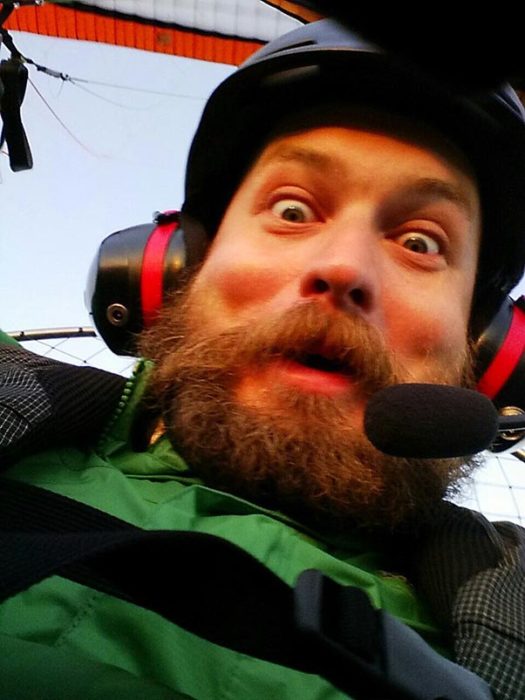 Trey German won the paramotor adventure race, the Icarus X-Race, that was held over the weekend of 24-26 March in Florida, USA. 
Judging by the photos he posted on his Facebook page, it's safe to say he had a pretty good time. Trey completed the 230-mile (370km) task ahead of Johnson Qu, who had been leading on the second day. Trey's track log showed a total distance of 469km.
The X-Race is a shorter version of the 1,000km Icarus Trophy which happens in September and is dubbed 'The World's Toughest Air Race' by organisers The Adventurists. This shorter version was hosted by Florida PPG school, Aviator PPG.
Pilots took off from Lake Wales Municipal Airport on 24 March, and flew via a course via Palm Bay and Lake Okeechobee, returning to Lake Wales on the Saturday. Spectators could follow the action through the Adventurists' live tracking page. Click here to see Trey's track.
Like the Icarus Trophy, the X-Race competitors could choose to fly in one of two divisions: In Race class, pilots can only progress by means of flight and cannot accept any pre-arranged assistance. First home penalty-free – Trey German, in this case – is the winner. The Adventure Division is more relaxed, and pilots can complete the course in a relaxed and enjoyable way. Finishers from either category qualify for the Icarus Trophy in September.
---
• Got news?
Send it to us at news@xccontent.local.
Subscribe to the world's favourite hang gliding and paragliding magazine home
Never miss an issue
Our subscribers receive 10 issues a year, the annual Travel Guide and exclusive access to competitions and offers
Subscribe today