Triple Seven have unveiled their new EN-A glider, the Matrix. It's a "light and sturdy" design, for trainee pilots, weekend adventurers and travellers.  
They now have three EN-A gliders in their range: the Matrix fits in between the Deck and Pawn Evo, and is the lightest of the three at 3.6-4.5kg across the range compared to the Pawn Evo's 4.4-5.7kg.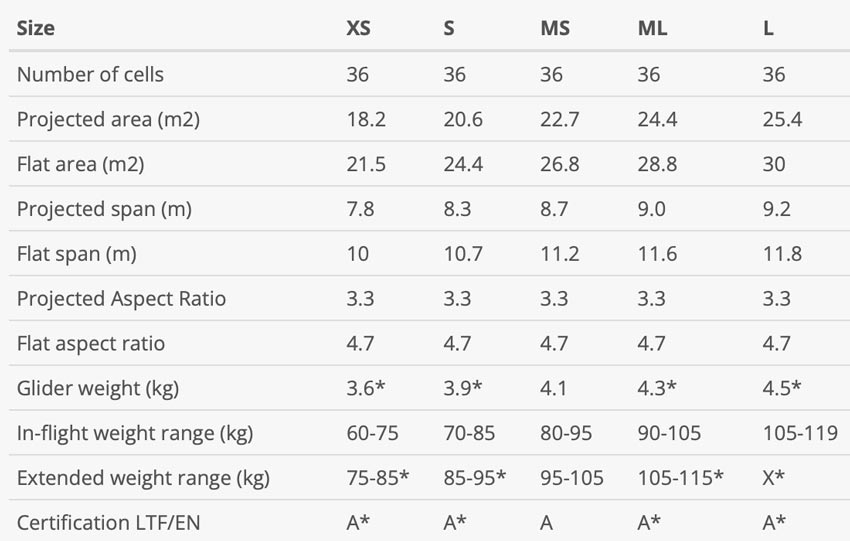 It also has extended weight ranges, which will have EN-A certification throughout. The glider will be faster and more dynamic in the extended part of the weight ranges, good for pilots who fly windy coastal sites and hike-and-flyers.
The other thing to note is that it has winglets! Triple Seven say these allowed them to reduce yaw on the glider while improving turn performance.
The Matrix is made from Myungjin MJ32MF on the top and Porcher Skytex 38 on the bottom surface, and is offered with a choice of 20mm school-friendly risers (460g) or 7mm Kevlar risers at 300g.