Ours is a remarkable sport, a free-flight enclave of passion, adventure, innovation and excitement. This issue is a celebration of that – and an insight into how those at the top of the game can inspire us all to fly further and soar higher horizons.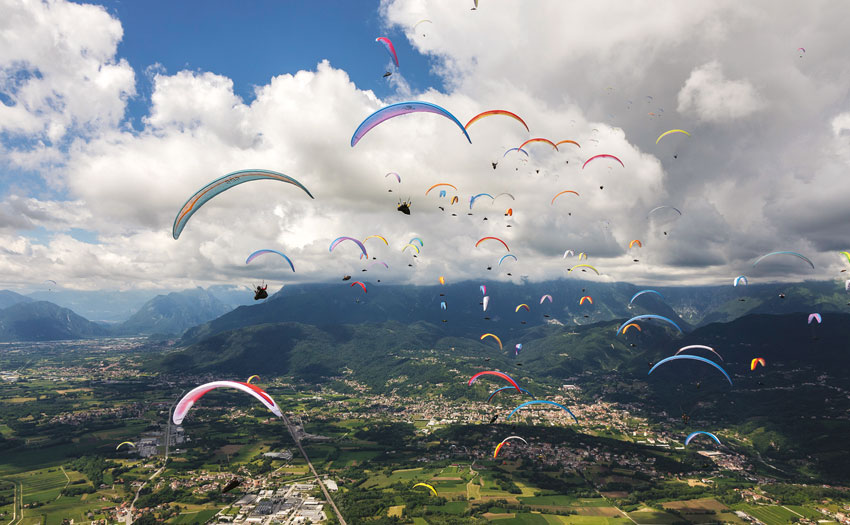 "You can't win a comp on the first day, but you can lose it. In other words – don't be aggressive on day one. Make goal, gaggle fly, don't be a hero." Ruth Jessop provides the live commentary for the Paragliding World Cup – and meets the world's best pilots along the way. She shares their insider advice on flying at the highest level.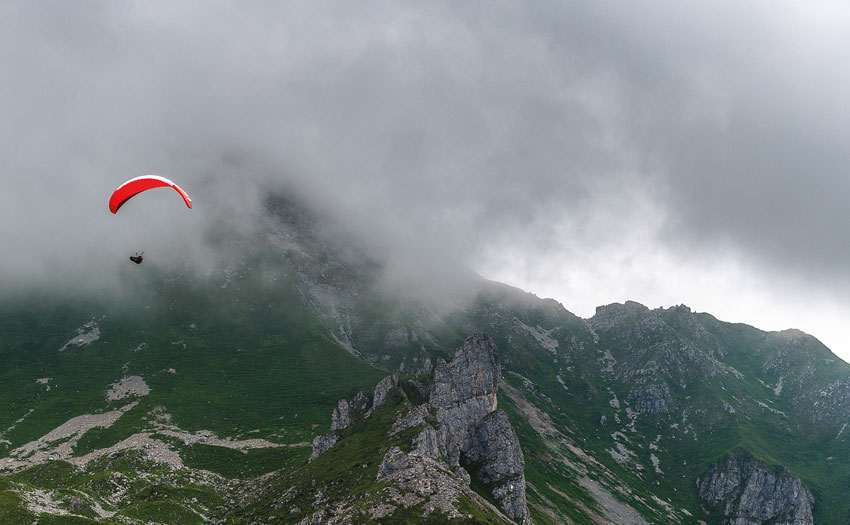 "Will we ever be able to predict the weather with 100% accuracy? In short, no. There are 2×1044 (200,000,000,000,000,000,000,000,000,000,000,000,000,000,000) molecules in the atmosphere in random motion – trying to represent them all would be unfathomable." University of Reading research scientist, Jon Shonk, reveals just how complex creating a weather forecast is.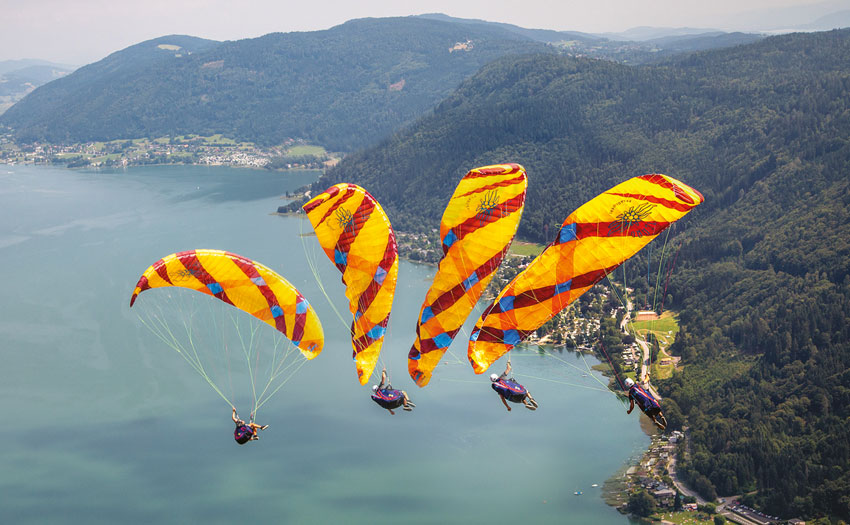 "Xandi's steady voice told me to start. A wingover to the left, then one to the right and a climb… 'Now,' came the command in my ear and I performed a rather pathetic spin attempt." Are you too old to Misty at 50? Never, says Marcus King. Misty Flips aren't just for the young guns – and here's the proof.
"The analysis showed that, on average, every 10kg of weight you fly with leads to 2.5% more competition points in each task." Big is best, right? Bruce Goldsmith ran the numbers to see whether larger gliders really do give you an advantage – and suggests a way of levelling the playing field in future competitions.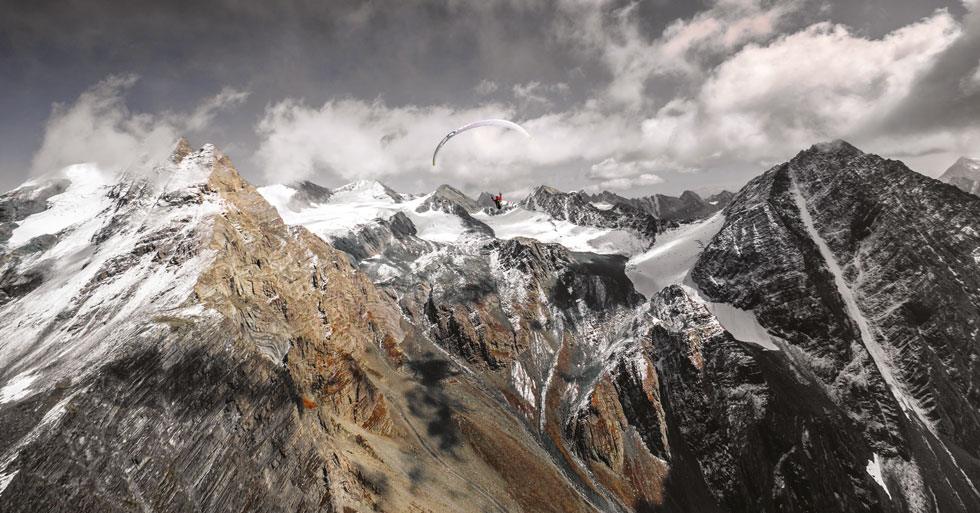 "We landed in a remote village in central Nepal, so remote it doesn't exist in Google Maps. Like most places in the world, the locals were fascinated to watch our paragliders land, but this was the first time my glider had been blessed and I'd had flowers put in my hair." Flying vol-bivouac across the Himalayas is one of the sport's most spectacular challenges. We spoke to four veterans about making the dream a reality.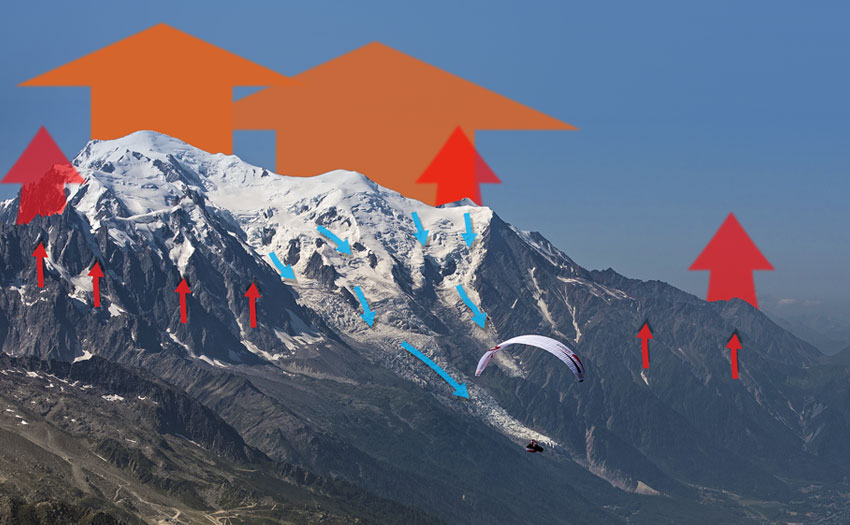 "As you progress in your flying career and travel more, you'll become ever more aware of the benefits of keeping a landing zone downwind of you until you can be certain that the valley wind is not ridiculously strong." Dozens of factors influence the strength and depth of a valley wind, says Honza Rejmanek – treat them with the utmost respect.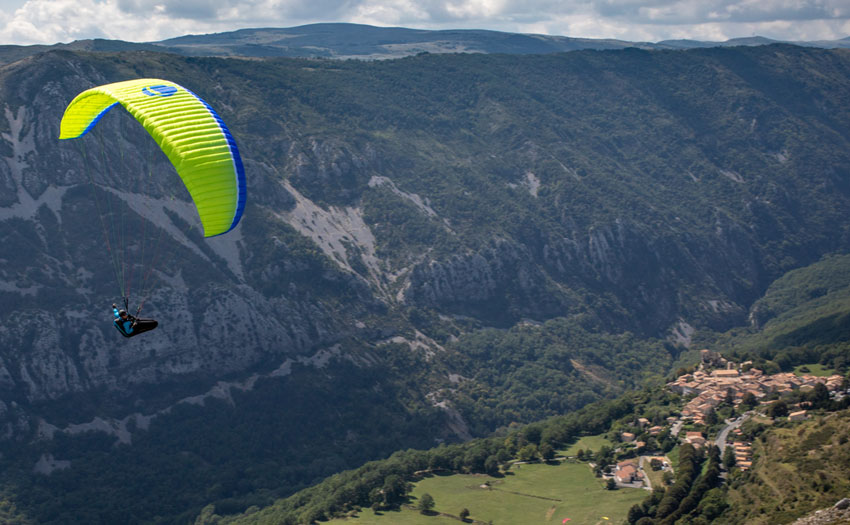 "I felt safer knowing what the air felt like rather than flying around with a false sense of security on some kind of aerial battering ram… Gradient have done a good job of keeping the familiar handling and feedback while adding some extra performance features where it counts." Brian Steele test flies Gradient's EN-B Golden 5 – and awards it an A+ for performance.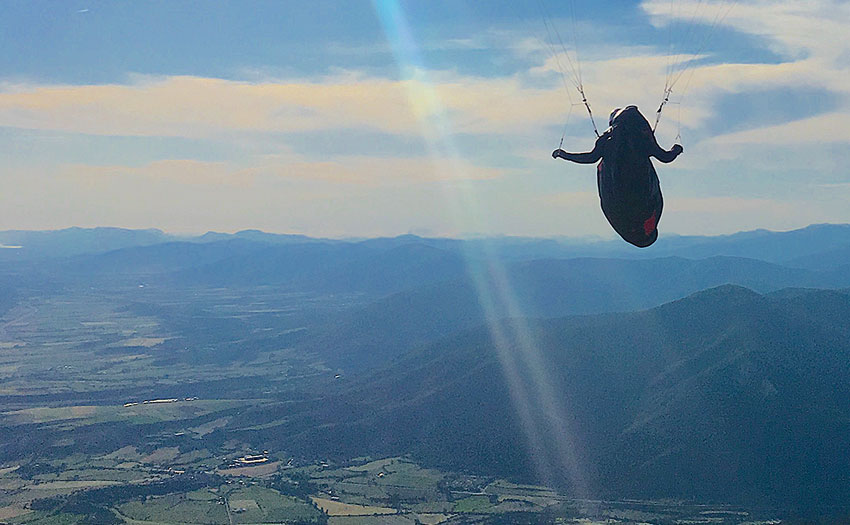 "I looked around at the contrast of brilliant green and freshly formed storm clouds, the long, snaking creek tumbling over rocky waterfalls, the craggy peaks covered in patches of permanent snow and ice. And my sense of frustration and failure turned into a smile." Competing in the X-Pyr isn't all about winning, says Jeff Shapiro – sometimes you just need to live the adventure.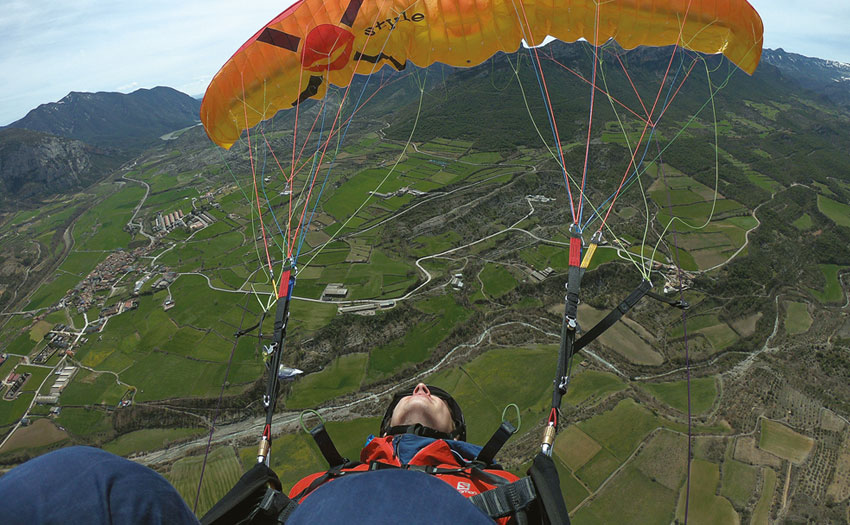 "The afternoon session can be windy and bumpy, but around 5pm the restitution starts – and then it's just like a flying orgasm. Perfectly smooth, going up everywhere." Organya regular Théo de Blic shares his top tips for flying Spain's magic mountain.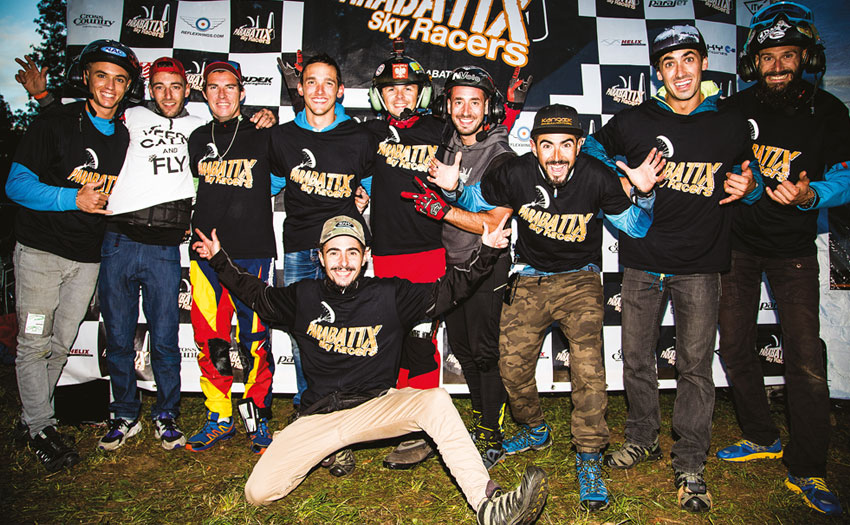 "The brainchild of Pascal Campbell-Jones, the idea behind Parabatix is simple. Take some of the world's best paramotor pilots and create a spectacular show that will wow spectators in an arena-like setting." We went to the loudest, grungiest, smokiest part of this year's Coupe Icare and spoke to the pilots that make the Parabatix magic happen.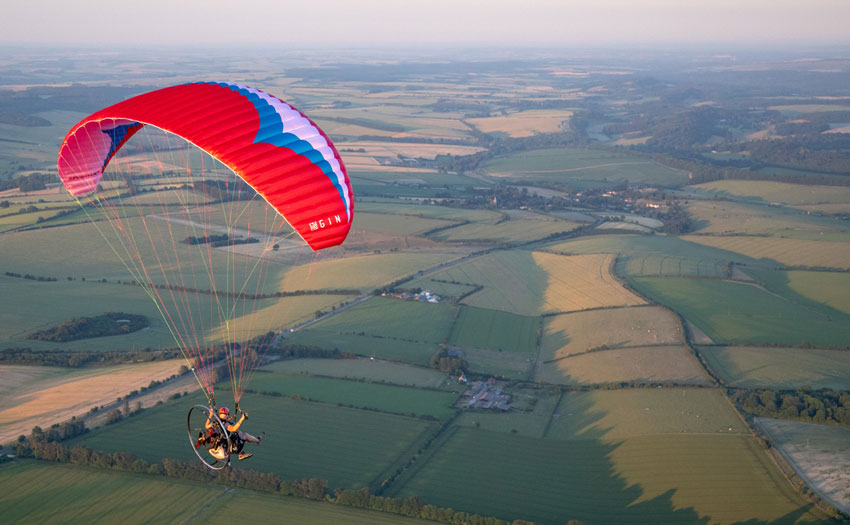 "If you're a new paramotor pilot, someone who flies paragliders but likes to dabble with PPG, or you use your paramotor as a tool for something like photography, I'm sure this will suit you down to the ground. It really is a universal wing for all people." Ed Ewing clips into Gin's Pegasus 2 paramotor wing.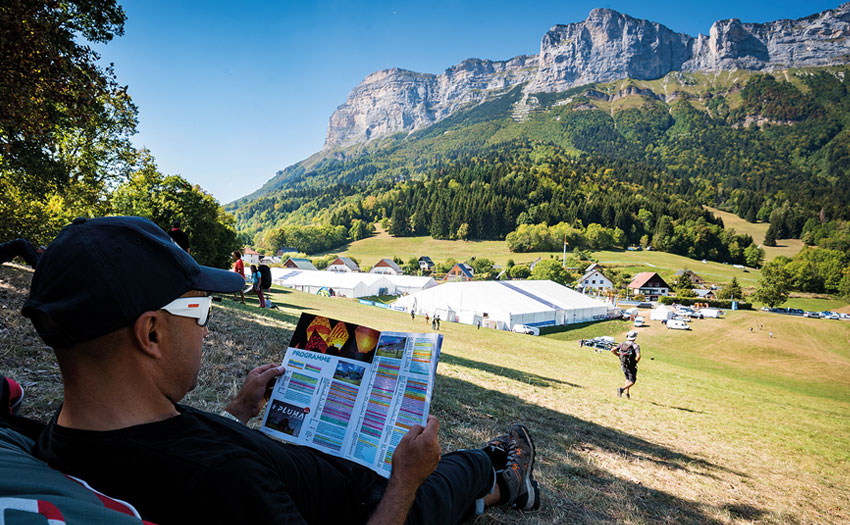 So what's new in the world of paragliding? We went to this year's Coupe Icare to explore the trade tents and uncover the most exciting recent releases.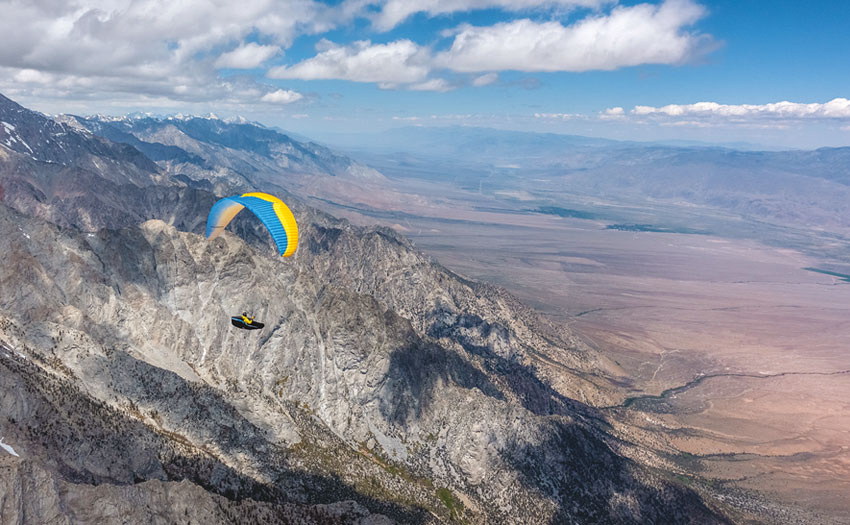 "This lifestyle has served as a canvas to redefine myself, to paint a picture that continually inspires me to step out each day with a refreshed idea to see more, do more, to rethink life on a daily basis. Dream big, train hard, and see your dreams come to fruition." Cody Tuttle shares how paragliding has shaped his life – and recalls the accident that put everything into perspective.