Published as a hardback coffee-table book early this year, Classic Routes is a collection of some of the best hang gliding and paragliding photography and writing ever published in one book.
It features 20 of the world's best flying sites and explains how to fly the 'classic route' in each one.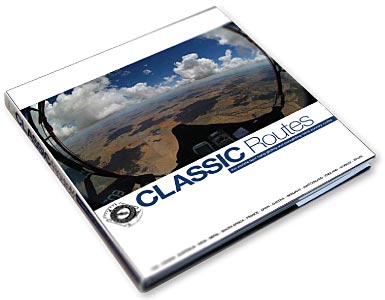 From Manilla in Australia to Governador Valadares in Brazil to Combe Gibbet in England, each chapter explains exactly how to get the most from each site.
Available in print through Amazon and the XCshop.com, Classic Routes is now available digitally through Amazon Kindle.
If you don't have a Kindle, no problem: Get the Kindle App for your iPad, iPhone or Android device and you'll be ready to go in minutes.
Classic Routes – Kindle version
Get the Kindle App for your smartphone or tablet
Never miss an issue
Our subscribers receive 10 issues a year, the annual Travel Guide and exclusive access to competitions and offers
Subscribe today