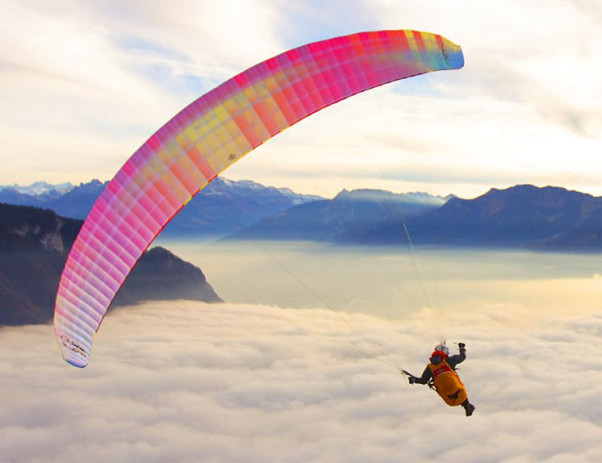 BGD have announced that the M size of their hotly anticipated EN-C Cure is expected to be available for Christmas 2015.
A high-end EN-C wing, BGD say its leading edge is "packed with a bunch of new technology" which includes Bruce's Cord Cut Billow, leading edge mini-ribs, and a 'strong shark' profile. Explanations for all of these terms can be seen on BGD's website.
Together these technologies make for a smooth, clean surface, solid profile and good internal pressure. The Cure is fast – BGD quote a top speed of 57km/h – and fairly light at 4.6kg in the M size. It uses Porcher 27g/m2 cloth on the undersurface, and Dominico N30 on top.
BGD say:
After flying the Cure next to some competition wings we were thoroughly impressed by it's performance but what really excites us is the connection the pilot feels through the brakes and its well balanced nature.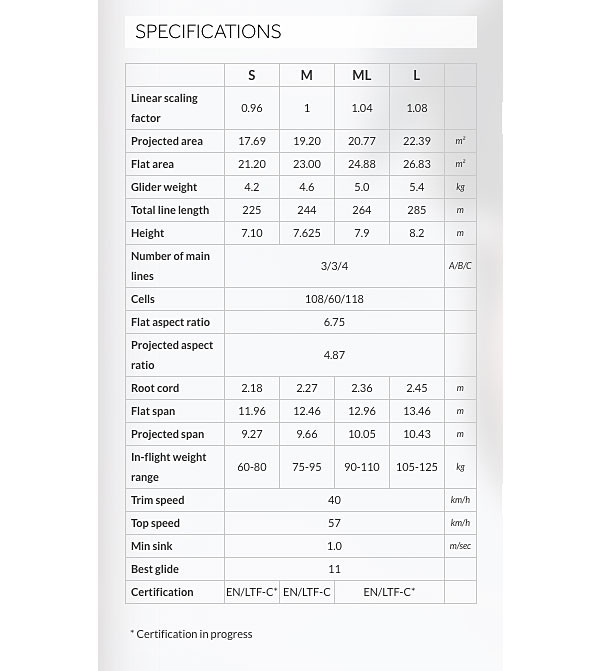 The M size is certified, and sizes S, ML and L are to follow. It is available in four funky BGD colour schemes with names like Enzyme and Halogen (pictured).
---
• Got news?
Send it to us at news@xccontent.local.
Subscribe to the world's favourite hang gliding and paragliding magazine home