AEF unveiled the Exo at the 2018 Coupe Icare. The paramotor throttle will be produced in addition to the company's popular Cameleon which has now been in production for a decade!
The Exo is a lower-price model than the Cameleon, and it is made to be comfortably held in the hand (left or right) where the Cameleon wraps around the finger.
The model on show was a prototype, and the finalised model is expected to be on sale from March 2019 at around €140 plus taxes. The main features are:
Ambidextrous
AEF final PA66 strong material.
Fluid, nothing can catch the PP lines or something else
Thin, to keep the natural hand dexterity, particularly for thumb and index
A lot of manners of action, adjustable according his own hand and feeling, like with the Cameleon
Trigger with 30 mm displacement
ON and OFF switchs easily catching
Cruise control with 10/10 mm sensibility, releasable with the tuning lever, or with a trigger action in case of urgency
The 3D CAD files of the cruise control part, the only wear piece, will be available to print it by everybody around the world.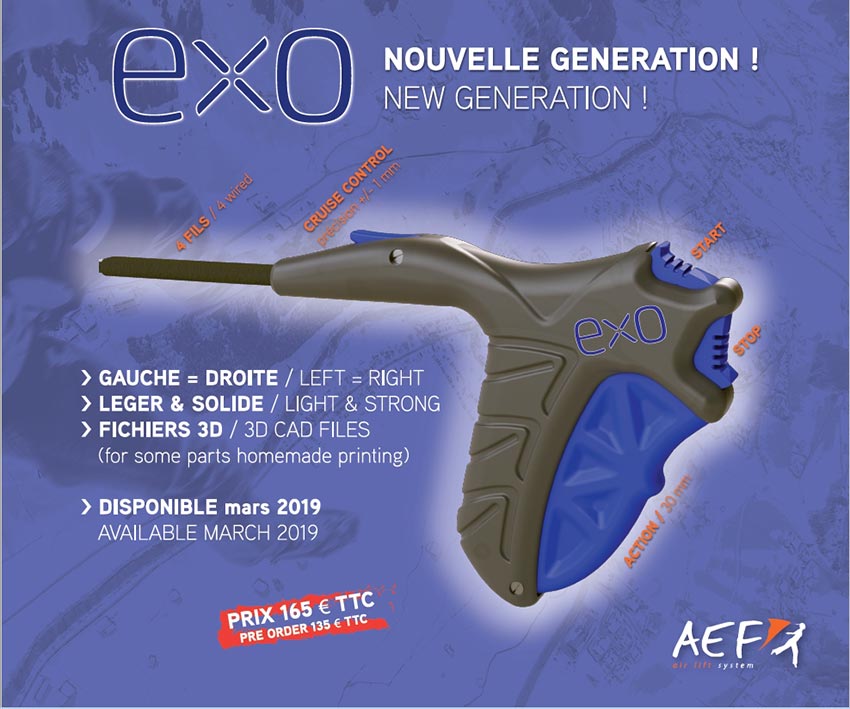 Never miss an issue
Our subscribers receive 10 issues a year, the annual Travel Guide and exclusive access to competitions and offers
Subscribe today