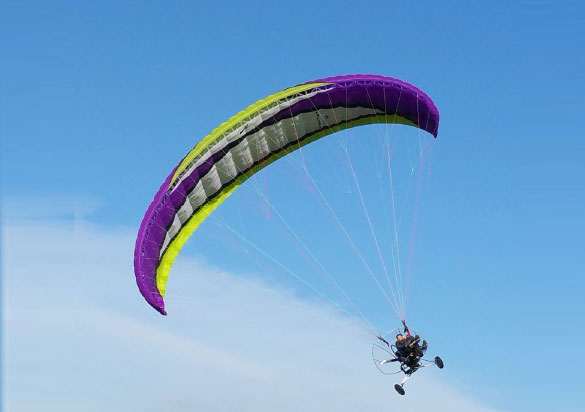 Adventure have replaced their Bi-Shuttle tandem paramotor wing with the Bi-Shuttle 2. The company say it is DGAC certified, and suitable for all tandem PPG pilots.
Adventure say the Bi-Shuttle 2 has better launch and overall handling characteristics than the original Bi-Shuttle. It also has a better climb rate, wider speed range (at both the upper and lower end of the spectrum) and is more damped in turbulence.
It is available in in red/gold or blue/gold, in two sizes. The 41m² wing takes all-up weights of 156-220kg with an extended maximum of 380kg; there's also a larger 45m² version, which is certified for 160-260kg (450kg extended max).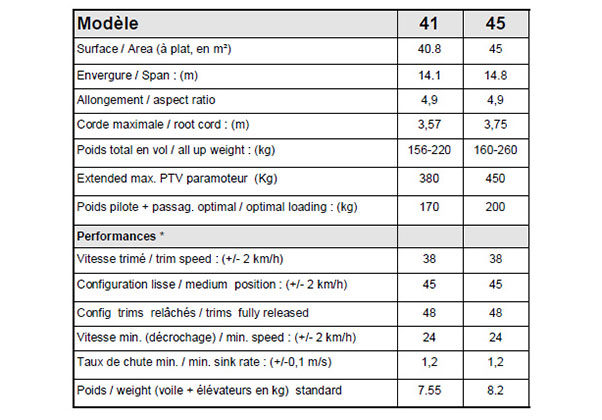 ---
• Got news?
Send it to us at news@xccontent.local.
Subscribe to the world's favourite hang gliding and paragliding magazine home
SUBSCRIBE TODAY
Learn to fly better with technique, weather and safety articles, read the latest glider and gear reviews, and be inspired with adventure and flying stories. Subscribe now and get ten issues per year, plus our Travel Guide, and entry into our Prize Draws
Subscribe today