Adventure's Pluma E-Flyer is a carbon-fibre chassis powered by an Exomo Power pack. Adventure say it is quiet, easy to use and weighs as little as 27kg.
The Pluma chassis is made from strong and light pre-impregnated carbon fibre. A compressed foam pad on the pilot-facing side of the chassis adds comfort, and titanium supporting rods keep the harness in its optimal position. Adventure say that this, coupled with the mobile swing arm bars, means there is a slight gap between the harness and the chassis. This compensates for torque effect and keeps the propeller angle optimal.
Power is provided by an Exomo Power Pack which uses the latest generation Li-Ion batteries and is available with a choice of battery sizes: the lighter, 47Ah pack gives 35 minutes' flying time and is ideal for training and local flights; with a two-blade propeller it delivers 60kg thrust and the whole unit weighs just 27kg.
For 50 minutes' flight time the larger 65Ah battery and a four-blade propeller are a better set-up, generating 70kg thrust and weighing 32kg.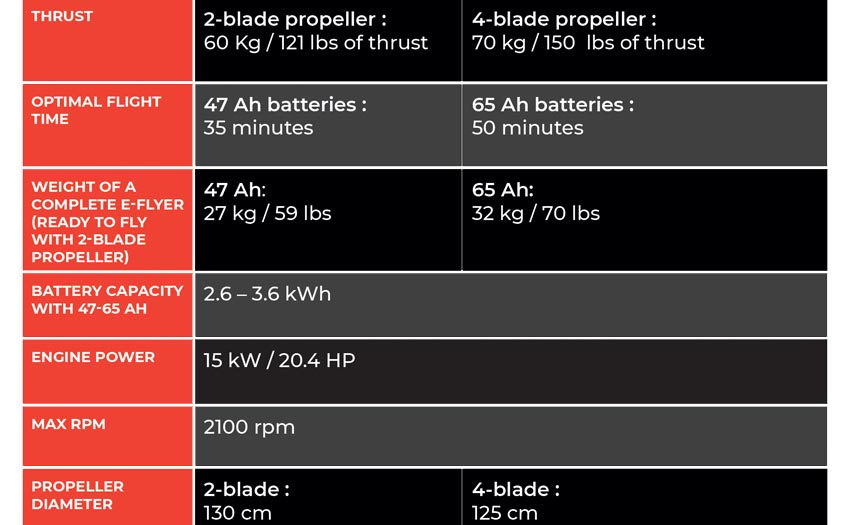 Never miss an issue
Our subscribers receive 10 issues a year, the annual Travel Guide and exclusive access to competitions and offers
Subscribe today