Julien Irilli and his partner Marie Estournet set a new tandem world record on Sunday 22 April 2018.
They flew a 189km FAI triangle in the French Alps to claim the tandem-paraglider FAI Triangle world record, pending ratification.
The pair launched at Plan Praz in Chamonix and spent eight hours in the air, reaching a maximum altitude of 3,500m.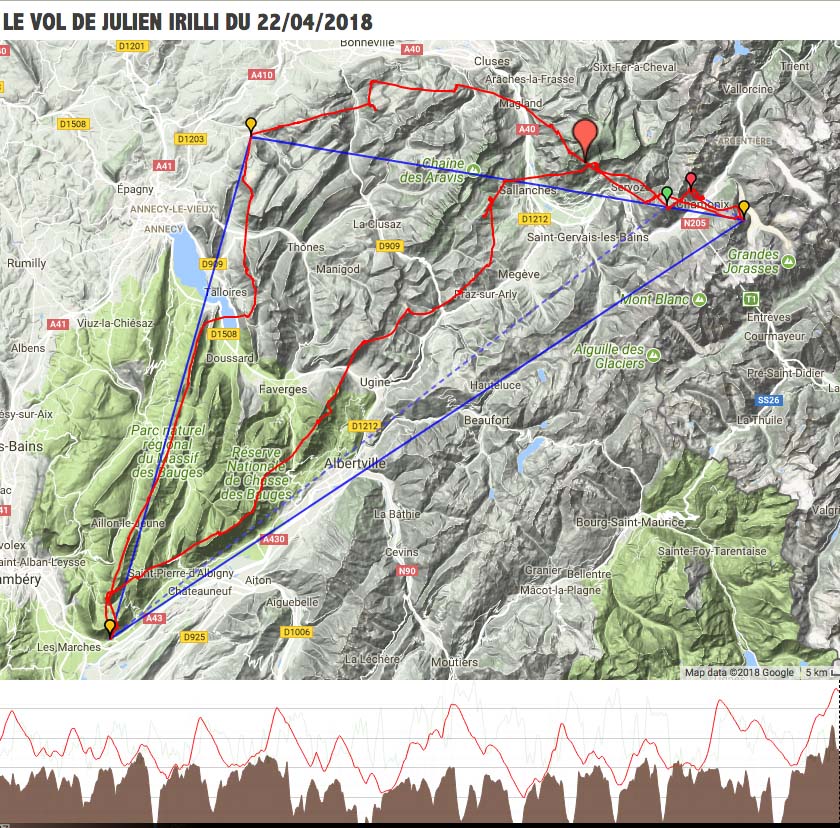 The first leg of their flight took them southwest towards turnpoint near Chambery. Then they headed north, past Annecy and over La Tournette, to a turnpoint north of Annecy. They then flew back east to Chamonix, tagging their final turnpoint just east of the town.
The pair were flying a customised tandem Niviuk Ikuma.
See the track log here.