This tip is about Wind Layers, and comes from Dennis Pagen's Understanding the Sky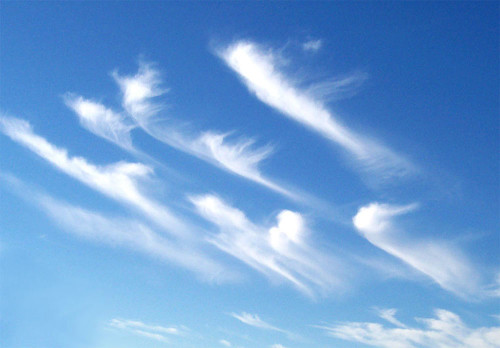 Wind Layers
Air behaves differently at different levels. This chart helps define the behaviour of the air in the lower layers.
500-1,000m: Free atmosphere. Here the air viscosity is not significant because it doesn't interact with solid objects. The movement of the air is due only to the pressure gradient and Coriolis effect.
100-500m: This is a region of transition. Here the effects of surface friction influence the wind structure. Sea breezes extend into this layer. Coriolis effect and density changes (heating effects) are major forces in this layer.
Surface to 100m: This is a region of continual shearing action. The wind structure is determined mainly by the nature of the surface and temperature changes with altitude. Valley and mountain winds exist in this layer.
Tuesday Tips are sent directly to our readers' mailboxes every week. If you want to receive them sign up to our newsletter in the sidebar.
Never miss an issue
Our subscribers receive 10 issues a year, the annual Travel Guide and exclusive access to competitions and offers
Subscribe today