"Is it a paramotor wing?" "Is it a reflex wing?" Honestly, the questions I got walking to take-off with the Optic 2 Light. Dudek might be best known as a paramotoring brand but they've been designing great free-flying wings for several years too now, so button it, alright?
The mid-B sector isn't my area of expertise, and truthfully, I didn't quite know what to expect with the Optic 2 Light. I'll be honest and lay it on the table – I actually didn't expect much. And I was very pleasantly surprised.
Flying the wing first in the UK in mellow autumn conditions, I discovered a wing with lots of character, and flying it right at the top of the weight range I had a huge amount of pleasure with it. My first impressions were that it's definitely a mid-B with a higher fun factor than a straight-out-of school wing.
This is a 5.5 aspect ratio, 51-cell design, that weighed in on our scales at 3.95kg, putting it in the same ballpark as say the Ozone Geo or Nova Ion 4. The construction of the canopy is really clean, with noticeably fewer wrinkles and lines than some other mid-Bs when groundhandling, and a very smooth top surface when viewed from above.
All Edelrid lines are unsheathed and rather curiously dark grey, leading down to 12mm wide risers – narrow for a wing of this class…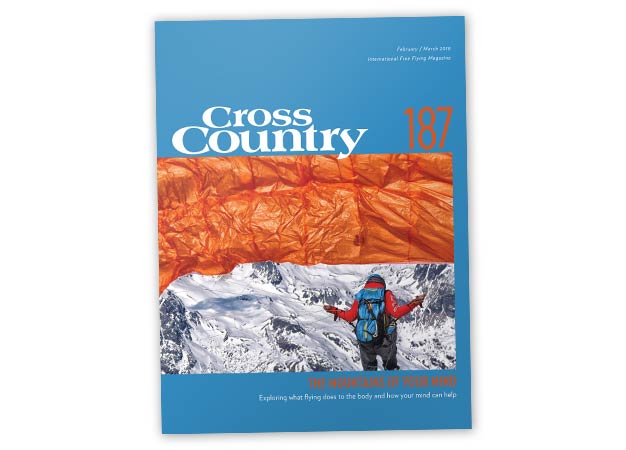 Read the rest of the review in Cross Country 187 (Feb/March 2018)