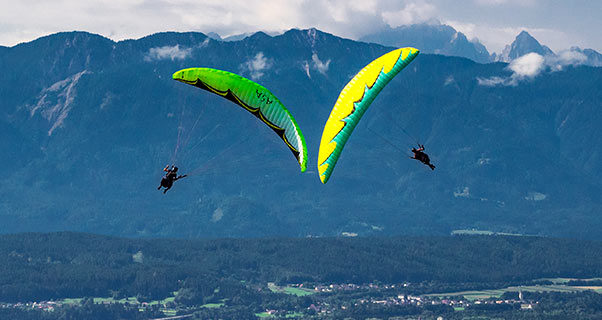 "I guess I accidentally invented the FlipNStall. One day I leant back after pulling a dynamic full stall and it felt as though you could easily backflip.
"It turned out to be quite simple and it's now listed as an FAI manoeuvre."
AirSickAcro brothers, Allen and Shane Tigue tell how they made the grade on the synchro acro circuit.
Find out more, subscribe, and never miss an issue</strong
SUBSCRIBE TODAY
Learn to fly better with technique, weather and safety articles, read the latest glider and gear reviews, and be inspired with adventure and flying stories. Subscribe now and get ten issues per year, plus our Travel Guide, and entry into our Prize Draws
Subscribe today