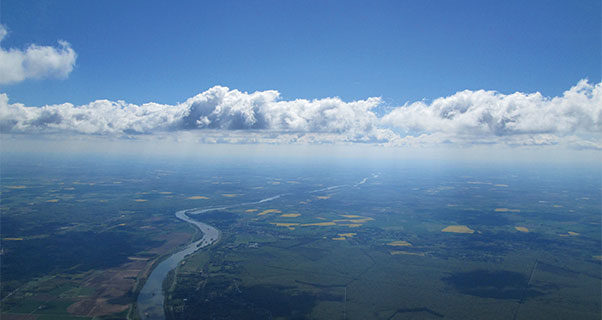 "Now came the most difficult period, the one that makes all the difference in long distance XC flights: the end of the day.
"This is where you have to give it all you have. I looked around, thinking about Denis Cortella's advice a few years back, speaking about 'blurred vision', when you force your eyes to blur the background to spot all the small things that move in the air. I spotted two buzzards…
"My body filled with an incredible energy… each circle slow and sure…. on my left some altocumulus covering Gueret in shade, and on my right, a crystalline sky, reddening at the veil of the incoming front. One look at the GPS… tears in my eyes… I was under the last cloud street, 350 km from launch…"
Martin Morlet writes about his 411 km flight across France, detailing the precise forecasting that led him to make the very most of the day of the decade.