Cross Country 238 (April 2023) is packed with news, reviews, advice and experiences. Whether you are flying in Brazil, California, New Zealand or the European Alps, you'll find something inside to catch your eye and make you think – and that will help you fly better. Here's what's in the magazine.
Here's what's inside: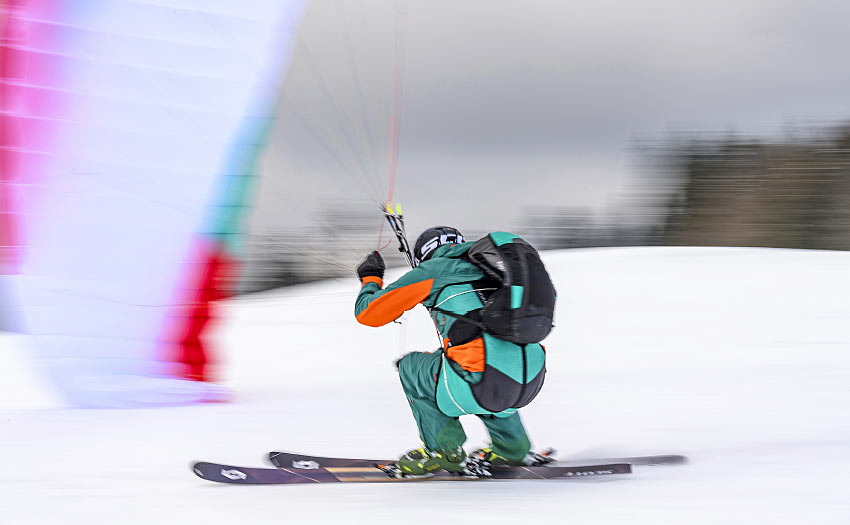 At the start of the season you need to get outside and get to grips with your glider again. Kari Eisenhut explains how to combine skiing and kiting to give your spring time groundhandling some added spice.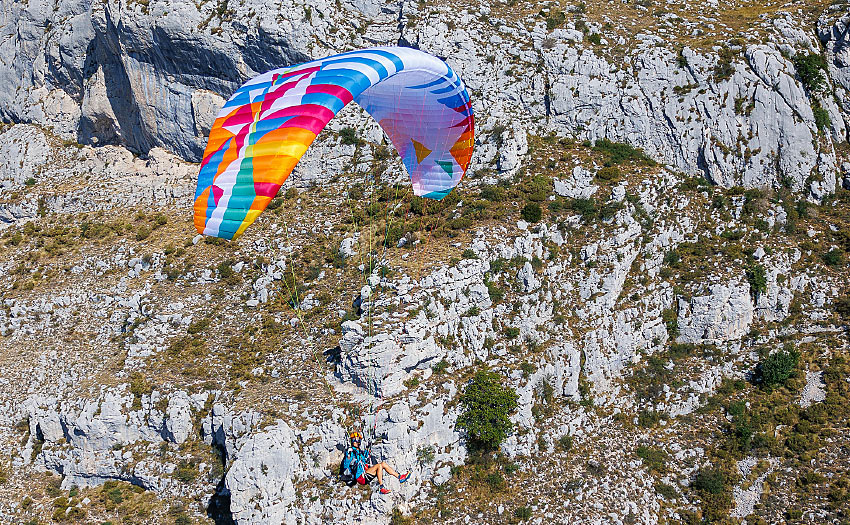 We all know what weightshift is, but opposite weightshift is something we never really talk about – but for sure you do it. Bruce Goldsmith examines when, where and how to use this technique.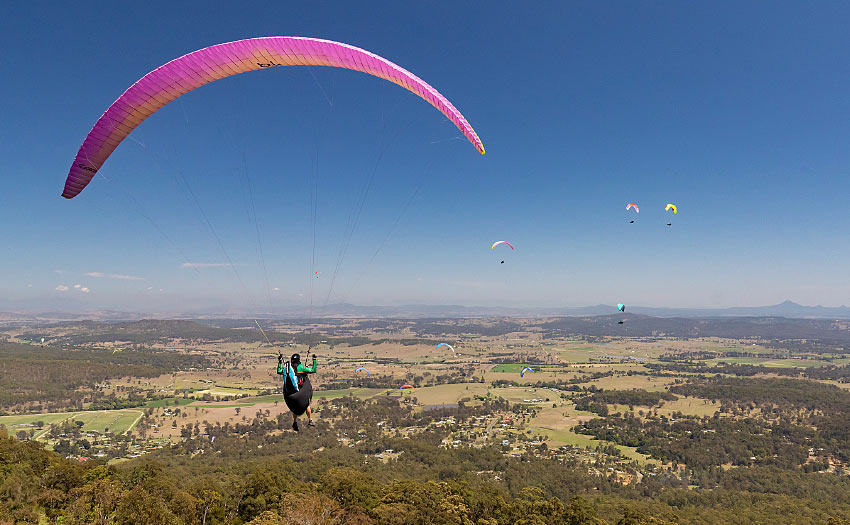 Radio etiquette is important – and knowing when to switch it off is just as important as knowing when to switch it on, writes our columnist Down Under, Allen Weynberg.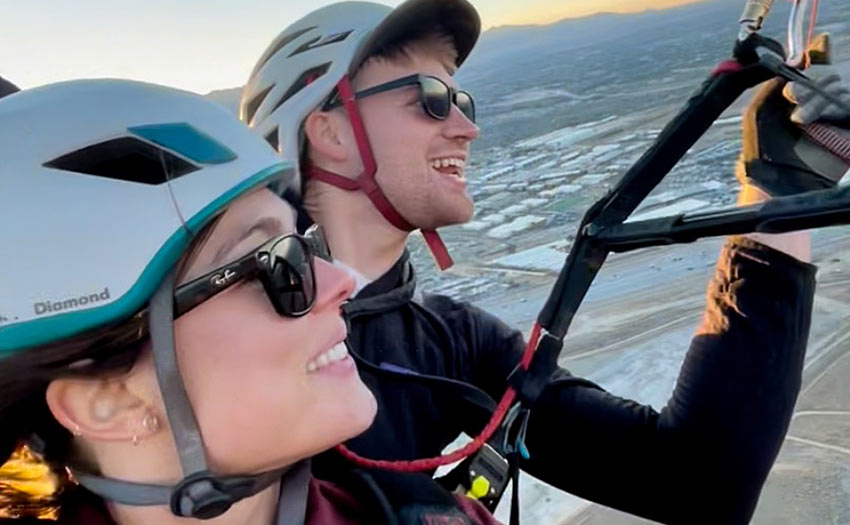 "Even though you are likely frustrated, put on a big smile when your partner pulls up to retrieve you!" Hana Setterquist has some words of advice for pilots who are trying to combine their love of their sport with the love of their lives.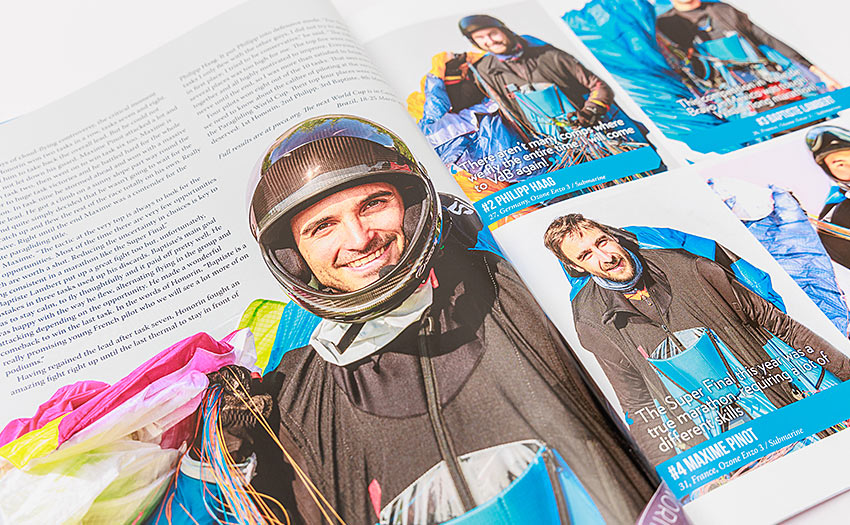 Photographer Nicole Holmes headed to her home site of Valle de Bravo to photograph the best of the best at the Paragliding World Cup Super Final.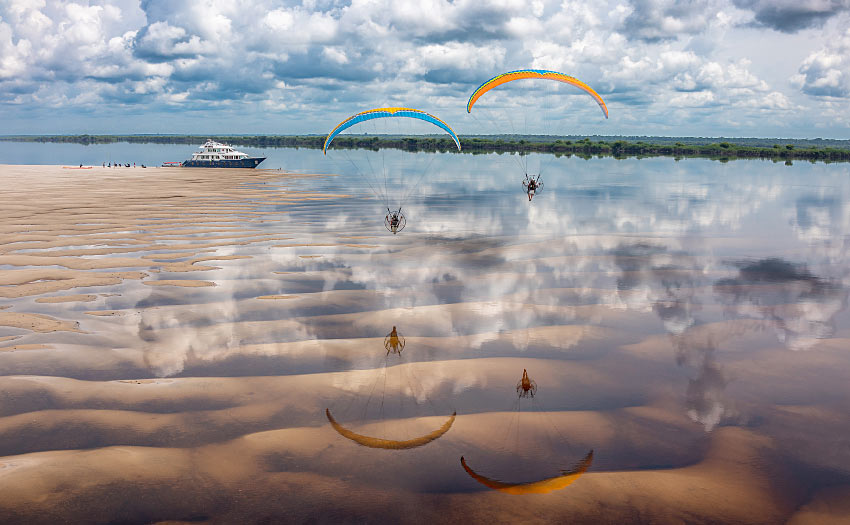 Jeff Hamann is no stranger to adventure flying – but this was one of his biggest challenges yet. He organised a team of eight pilots plus support crew to fly in the heart of the Amazon Rainforest, 1,000km along the remote Rio Negro.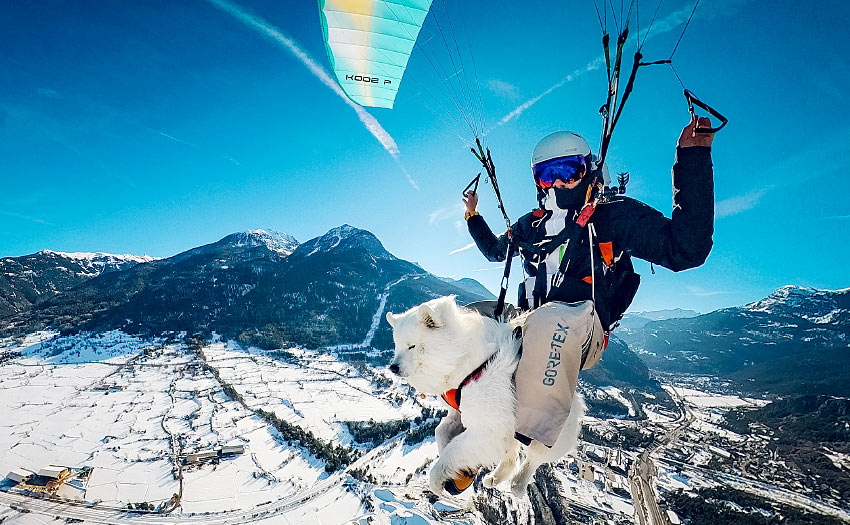 He's the "fluffy flying dog", Ouka the beautiful Samoyed whose aerial adventures have gone viral. Tarquin Cooper caught up with Ouch's owner, the adventure filmmaker Shams, to discover that their partnership is more than just a shaggy dog story.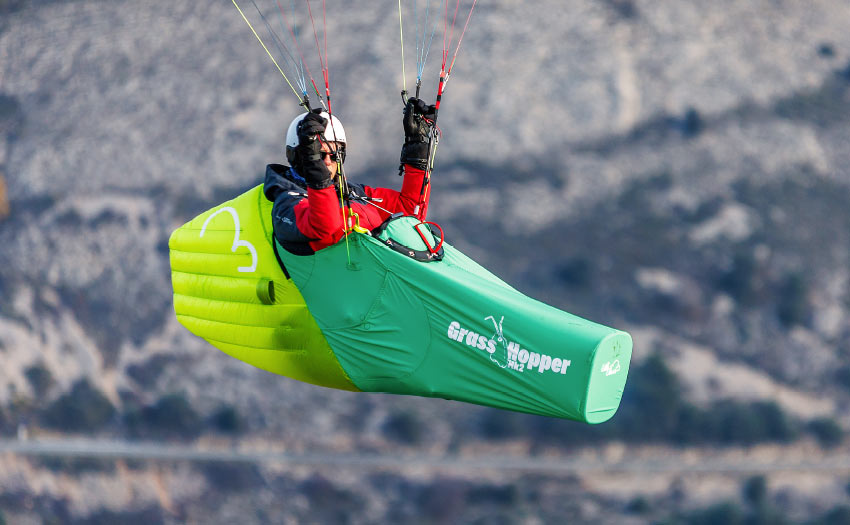 In our reviews section we fly the Little Cloud Grasshopper Mk 2. "Stand out from the crowd with this week-balanced pod," says Marcus King. Did we mention it's green?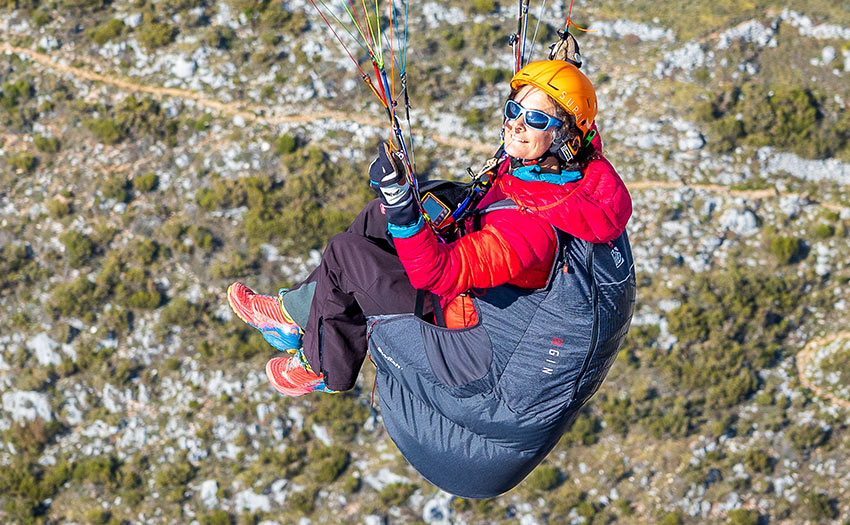 We check out the Gin Switch 2 – a lightweight reversible harness designed for everyday use.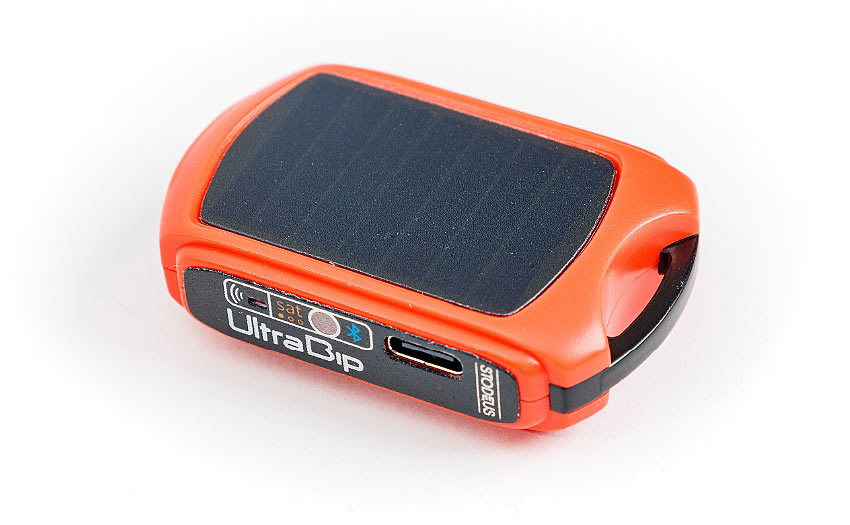 We fly with the new UltraBip, a tiny instrument that talks to your phone – and to you.
Sophie Tudor flies with a pair of fancy heated gloves – the Racer E-Glove 4.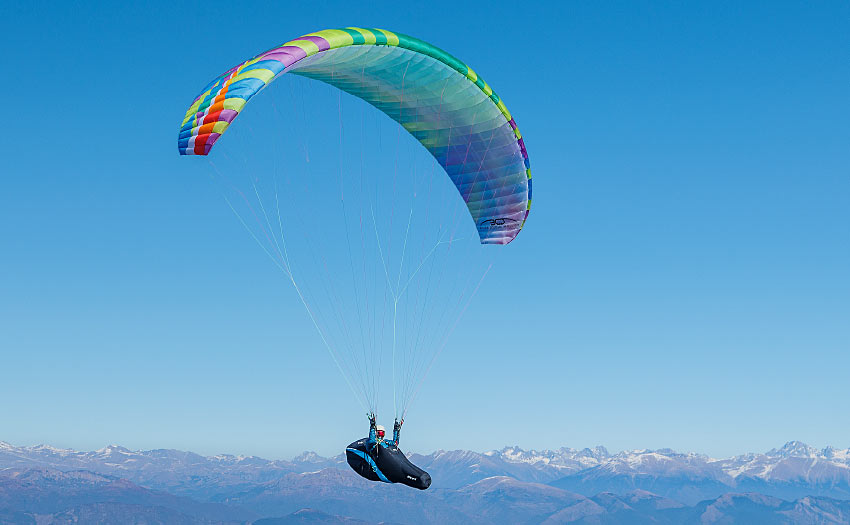 And finally we fly the updated BGD Epic 2, an EN B glider designed to appeal to ambitious and hungry intermediate pilots.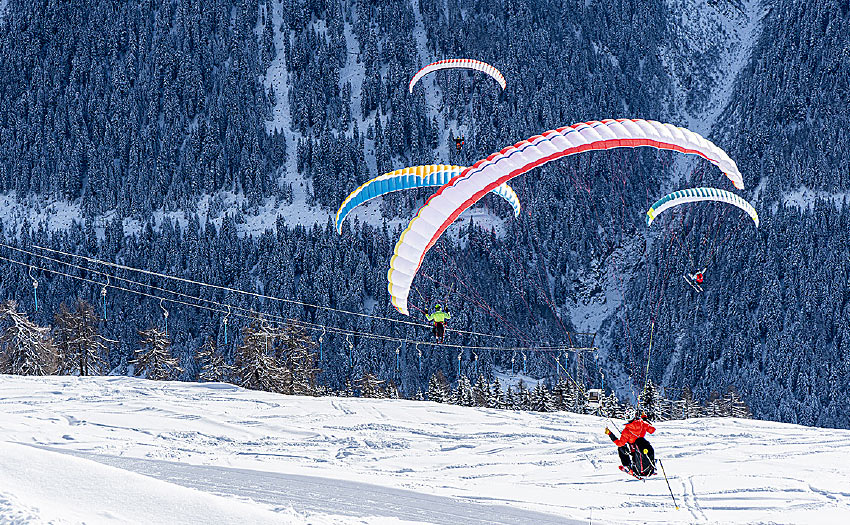 Plus elsewhere we talk to father and daughter speed flying pair Andy and Phoebe-May Reid, go hike-and-fly with former ski-mo pro Laetitia Roux, and catch up with the EigerTour Winter Edition through the eyes of Tobi Dimmler.
Cross Country 238 (April 2023) is out now.