Winter has arrived in the northern hemisphere … but so what? The flying – and adventure – never stops. Cross Country 186 (Dec/Jan 2018) is packed – here's what's in the issue.
---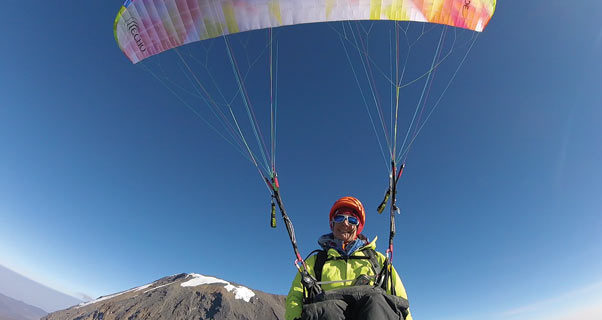 "I took two attempts to get off, but was elated to suddenly be in the air above the mountain, soaring the ice cliffs then heading out over the brown, volcanic slopes. I was blown away by the thought that we were five vertical kilometres above the ground." Africa's Mount Kilimanjaro offers the bold the most stupendous hike-and-fly on the planet – and our very own Charlie King aced it.
---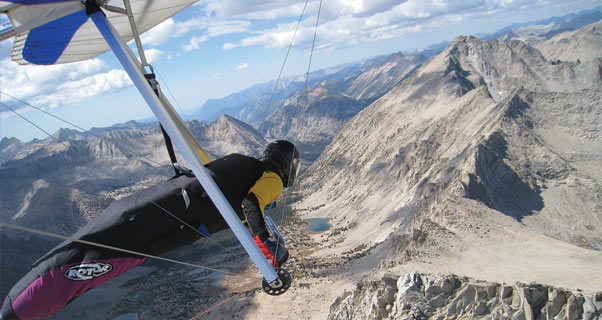 "I lifted my sunglasses expecting to see clearly, but it appeared like I was looking through a very steamy shower. I was losing my eyesight! I radioed to my crew that I couldn't see and that I must land now." Richard Nakai tells of the terrifying moment he started going blind in the air … and how he discovered a solution.
---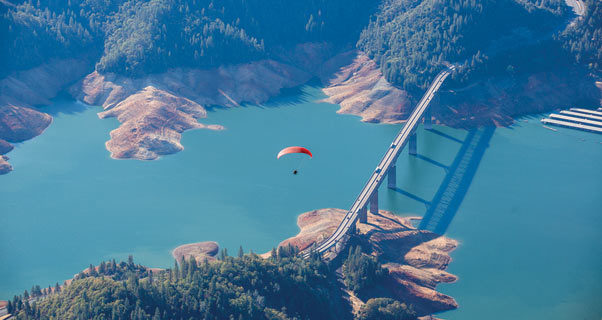 "They say that after you do this race, you'll feel like you have a super power, that you can fly anywhere. I now feel like I have that super power, that I can fill up my fuel bladder and fly on my own and stay out overnight." Veteran pilots spill the beans about taking on the toughest paramotor adventure on Earth – the Icarus Trophy – and reveal how you can be next.
---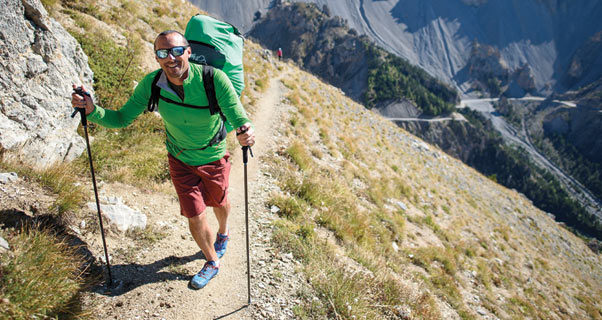 "I do believe pitchless paragliders are the future. You see it when you have a big collapse – the wing doesn't shoot forwards so far. You lose a small bit of performance, but you gain in passive safety." The man behind Little Cloud, Tom Bourdeau, shares his insider's tips for flying high, far … and safe.
---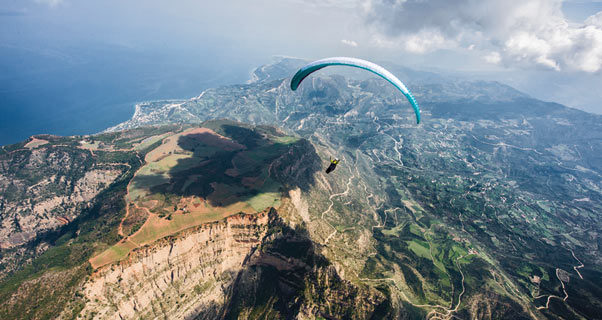 "Against a background of pub merriment, Dionisis eagerly drew new plans on the tablecloth in front of the remains of an immense grill platter … Pounta Plato-Trapeza was his tip for the following day. Jagged, rugged mountains and the nearby sea give the place a special appeal." Flying in Greece? Too right, says Felix Wölk, it's the destination to rub wingtips with the old gods and the new.
---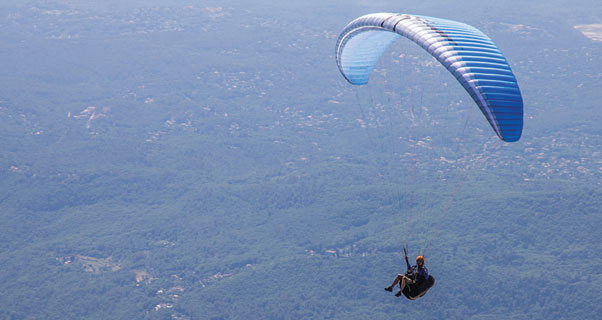 "Overall I really enjoyed the Illusion. It's very reassuring to fly, with nice handling and the right amount of feedback. And it thermals really well, too." Mac Para's EN-B Illusion promises big things – but can it deliver in the air? We put it to the test.
---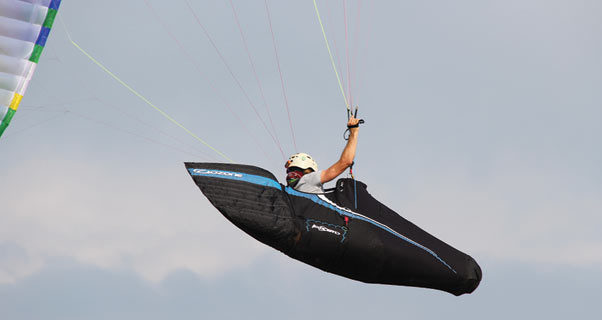 "As modern paragliders have evolved, the whole polar curve has shifted to higher speeds. Best glide is no longer at trim speed, it is with some speedbar on. Min sink is no longer with brakes on, it is at, or very close to, trim speed." You may have spent years flying around with the brakes on, but Bruce Goldsmith has one message: "let it fly".
---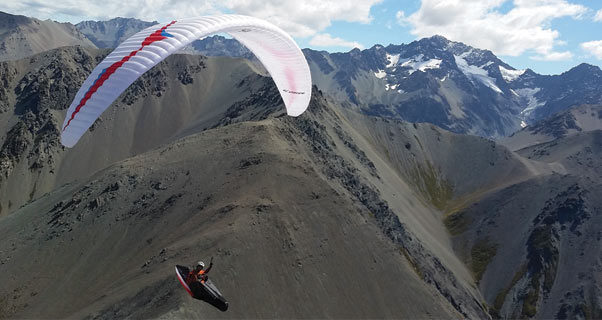 "My wing started to go beserk as I flew into the leeside turbulence of a 60km/h wind. It felt like someone had just taken the plug out of the bath and I was getting sucked down, into the middle of a steep, remote and forested valley." Haydon Gray never thought it would be easy travelling the length of New Zealand by hiking, biking and flying, but the trip literally blew him away.
---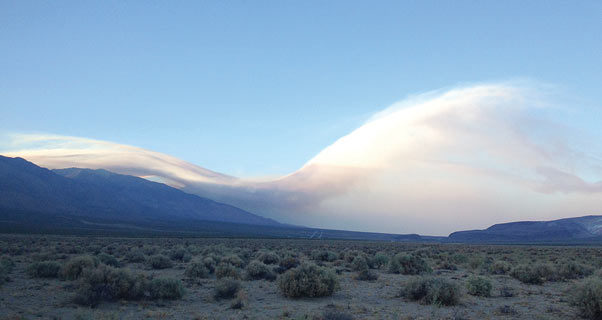 "When strong winds are forecast but they have not yet manifested at your flying site, you must be hyper-vigilant. Their arrival might just be a question of time and the shift from calm to ridiculously blown-out can occur very quickly." Cross Country Magazine's weatherman Honza Rejmanek reveals how smoke can signal the approach of those scary synoptic winds.
---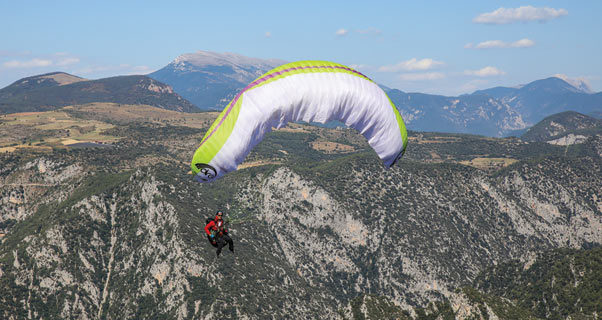 "Horacio's latest mission is to reinvent acro competition for 'pilots, the audience and media'. And if it doesn't work, he says, 'it's going to die'." Strap in as Horacio Llorens explains his plans to change the face of acro.
---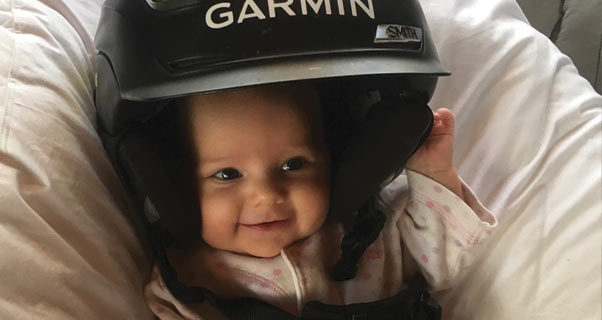 "Are things going to change? Absolutely. Can I still go hard in a paraglider? You bet your ass, because my daughter will want a dad who kicks butt, not one who coddles her from all the wonderful things we humans can do." Gavin McClurg gets to grips with his biggest challenge yet: fatherhood. Hello, Fallon!
---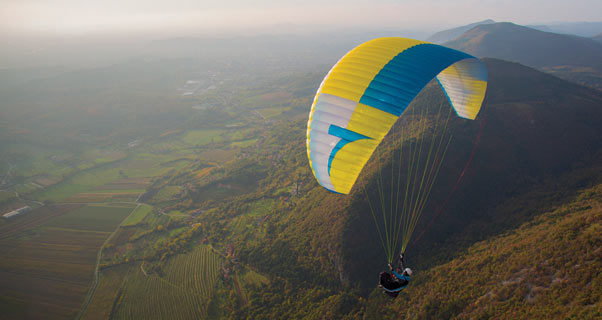 "I'd say the wing's roll rate still makes it a step up for a pilot coming from an EN A, but with a cautious approach, pilots will come to love it. I learnt to drive in a Mini. Once you understand what good handing is, you never want a car – or wing – without it." Meet Triple Seven's mid-B Knight – and its slimline cousin, the K-Light.
---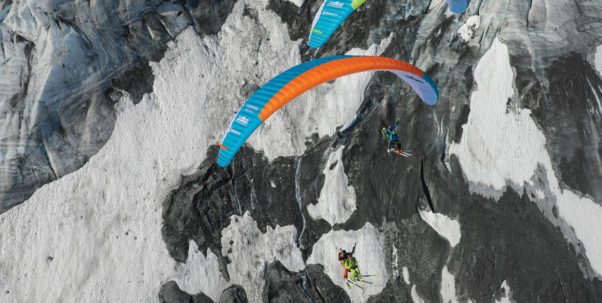 "The big moment had arrived. A light katabatic wind and very little space before a crevasse didn't make things easy … but these are pros." There's only one way to conquer the Bernese Oberland – with a swashbuckling ski and fly. Just ask Kari Eisenhut.
---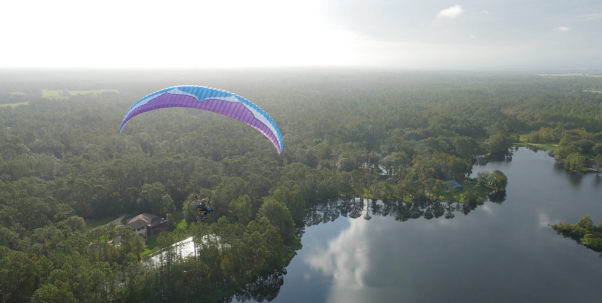 "Sometime late in the day it arrived. Opening the door revealed a continuous low roar – like distant freight trains, the sound of a thousand trees straining. And then the big gusts started." Living in a Florida paradise has its disadvantages – as Jeff Goin discovered when Hurricane Irma paid him a visit.
---