Welcome to the circus…The front cover of Cross Country 165 shows one of the magical aerial machines from this year's Coupe Icare, and that gives us a great a chance to look forward to what the manufacturers are bringing to the market from next year.
From the 'Baby Enzo' for performance XC pilots wanting the latest two-line technology, to a raft of new high-end EN B gliders to the latest from the world of paramotoring – it's all wrapped up in this issue.
Plus, we have…
Going for distance in Deniliquin
We asked XContest Women's winner Kari Ellis to tell us all about her favourite spot in Australia – flatland towing heaven Deniliquin. If you want to go far, start here.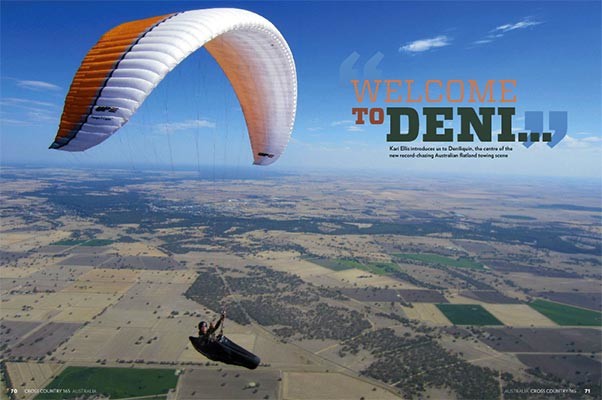 Sea thermals and other magic
Forget about what you think you know – we investigate how to go XC from the coast. PLUS we look at paramotoring on the beach.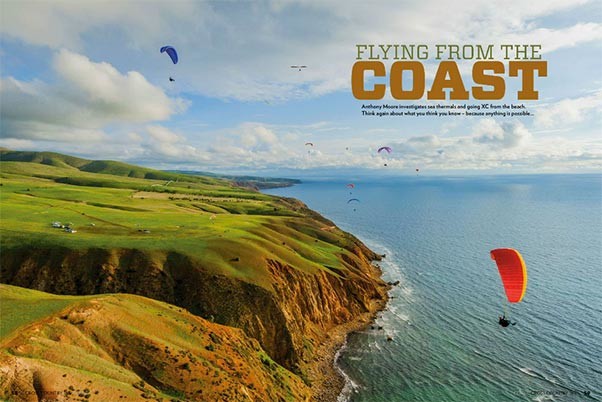 Becca's photo casebook
Rebecca Bredehoft is a tandem pilot who travels the world following the seasons. We showcase her amazing photography.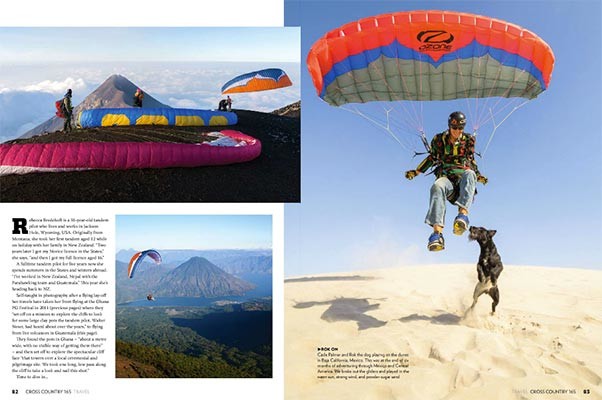 Falling
If there's one stand-out article from Cross Country 165 it's Falling, by competition pilot Brett Hazlett. Brett had a bad accident a year ago – he documents his painful and often traumatic road to recovery in this amazing article. A must-read.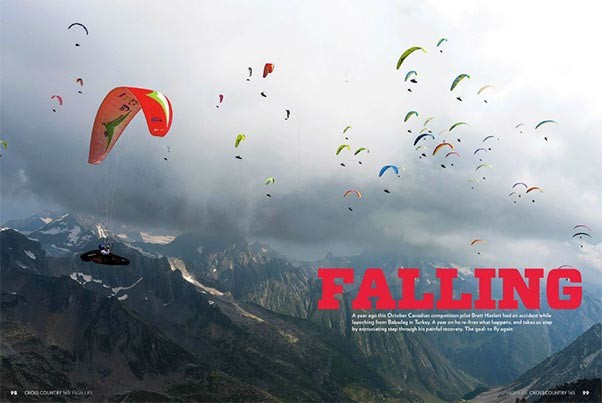 Born to Fly
Kristiana May started flying a year ago and since then it's taken over her life. She tells us why and how newcomers – including women – can get into the sport easily.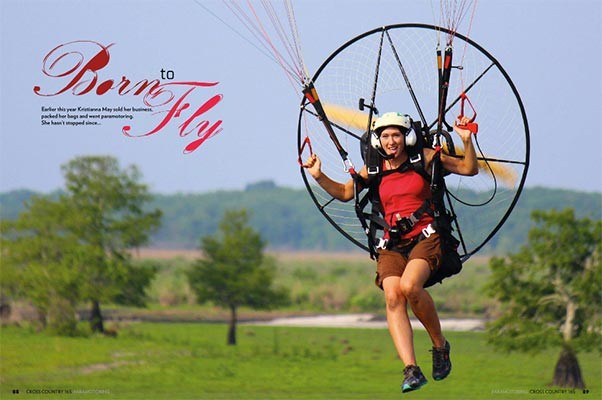 Reviews
We spiral in with the UP Trango XC3 (EN C)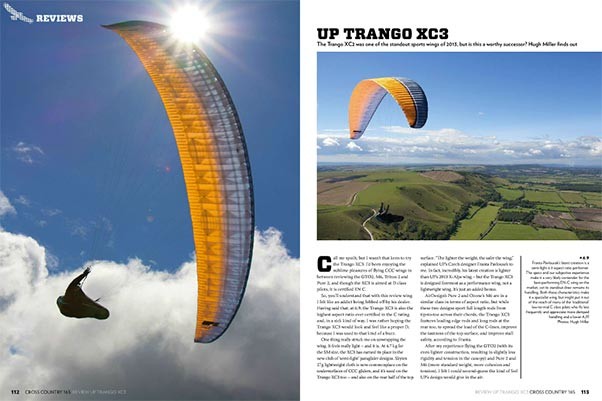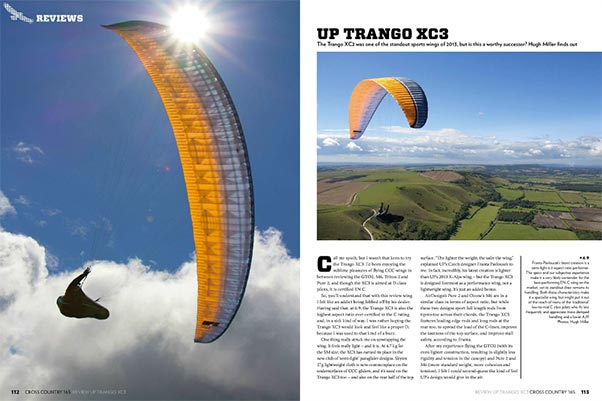 And we carry on with the BGD Base (EN B)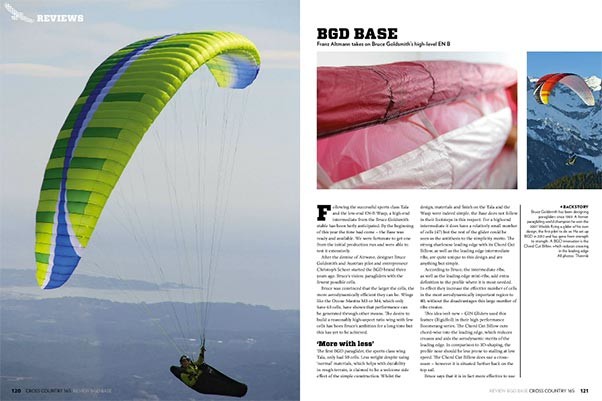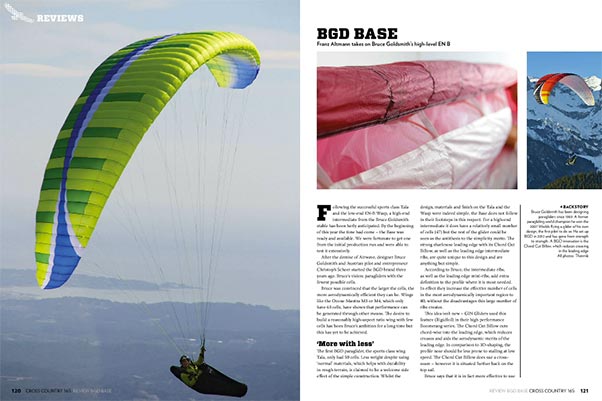 Plus a never-ending mix of all the rest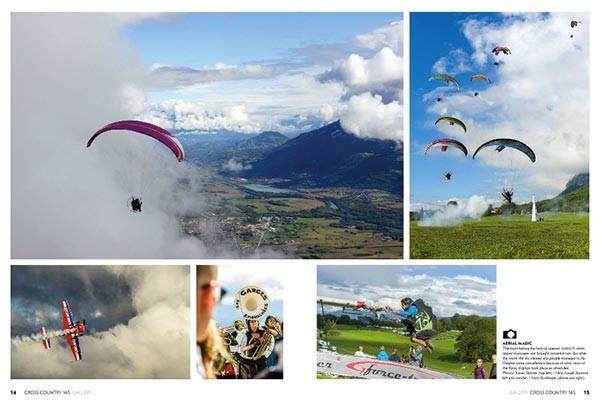 – Annalena Hinestroza, German Women's Paragliding Champion
– EN certification under scrutiny
– Feeling the wind, with Bruce Goldsmith
– Flying meteorology, with Honza Rejmanek
– Enjoying hike-and-fly season, with Jon Chambers
– Safety and paramotoring, with Mike Campbell Jones
– Breaking boundaries in PPG, with Jeff Goin
– News, reviews, interviews, what's on and all the best photography and writing in the sport
Available now on subscription only.
---
Cross Country is a reader-supported international publication and is available through subscription only. We publish 10 issues a year in print and digital. Subscribe to Cross Country.