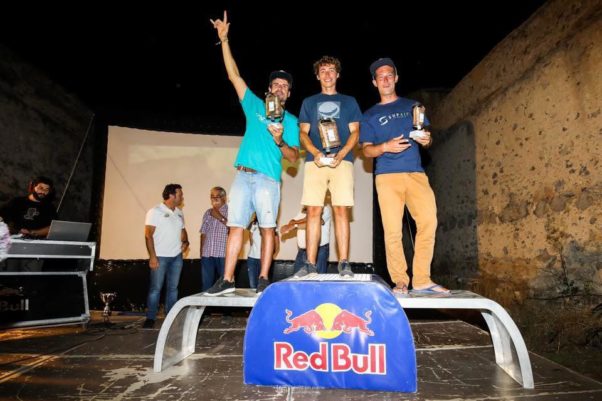 Cross Country mag columnist Théo de Blic won the second Acro Game – for the second time!
The 2017 competition took place in Organyá, Spain at the end of July. Théo shared the podium with Horacio Llorens, whose brainchild the competition is, in second and François Ragolski in third.
Acro Game takes place over two days, and works like this:
Fifteen pilots start out, and acro tricks are selected by lottery for them to perform. If a pilot fails a trick, he or she is given a letter, 'A', 'C', 'R' or 'O'. Get the whole word and you are out, so only three mistakes are allowed for a pilot to stay in until the next round.

When only eight pilots remain, the head-to-head battles commence. Pairs of pilots have to complete the same trick, and the one judged to have performed it the least well gets a letter.
Acro legend Pál Takáts was chief judge. Théo, who received only one letter throughout the whole event, said, "I am really happy to end up on top of the podium as the level was a lot higher than last year!". He praised the team for a very well-organised event and added, "I can't wait to compete there again next year".
---
• Got news?
Send it to us at news@xccontent.local.
Subscribe to the world's favourite hang gliding and paragliding magazine home
Never miss an issue
Our subscribers receive 10 issues a year, the annual Travel Guide and exclusive access to competitions and offers
Subscribe today