Austrian athlete and Skywalk designer Stephan Gruber has won the 2017 Dolomiti Superfly, completing the 270km Dolomites circumnavigation on a Poison X-Alps on day three.
The goal photo was posted on Facebook at 8:50am on 30 May, less than 48 hours after the 10am start on 28 May. Stephan is competing in his second Red Bull X-Alps this year, so we can surmise from this win that the training is on track and the Poison X-Alps is up to the job!
Four other athletes completed the route that day, with Manuel Nubel (Germany, Ozone LM5) and Fabio Zappa (Italy, Ozone LM6) placing second and third overall in the competition. In total, 25 athletes completed the course before the 7-day cut-off on 3 June.
The 270km route had several turn points at relatively high altitudes:
START: Square in Levico Terme – Trento – Italy (altitude 500 m)
B: Refuge Dal Piaz (altitude 1933m)
C: Col Rodella (altitude 2375 m)
D: Plan de Corones (altitude 2275m)
E: Doss del Sabion (altitude 2071m)
F: Panarotta-Vetriolo Terme (altitude 1450m) (End of race time)
GOAL: Levico Terme at Big Fish (altitudine 450 m)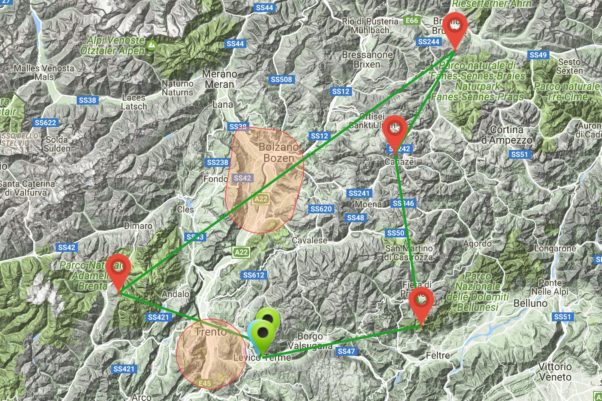 RESULTS
Stephan Gruber, Austria, Skywalk Poison X-Alps
Manuel Nübel, Germany, Ozone LM5
Fabio Zappa (Italy, Ozone LM6)
---
• Got news?
Send it to us at news@xccontent.local.
Subscribe to the world's favourite hang gliding and paragliding magazine home
Never miss an issue
Our subscribers receive 10 issues a year, the annual Travel Guide and exclusive access to competitions and offers
Subscribe today