The Sir Edmund Race is an EN-B single-skin wing with an aspect ratio of 6.01, and what Skyman describe as "unbelievable performance".
As with other single-skin wings, Skyman say the Sir Edmund Race is easy to launch, and its into-wind glide performance and climb rate are excellent.
The company explain that elaborate diagonal bracing makes it very stable, so it handles more like a celled glider and needs fewer lines to support it, meaning lower drag.
Sir Edmund Race is LTF/EN-B certified in 17m2 and 20m2 sizes (for 60-85kg and 70-100kg respectively), with glider weights of 1.75kg and 1.89kg.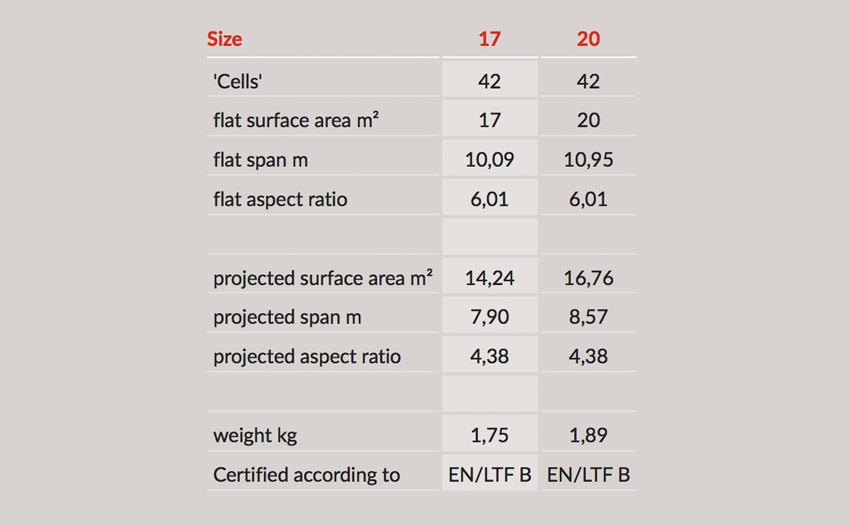 Never miss an issue
Our subscribers receive 10 issues a year, the annual Travel Guide and exclusive access to competitions and offers
Subscribe today