Australia has won the bid to host the World Hang Gliding Championships in 2013.
The 19th FAI World championships wil take place in Forbes, organised by the Sydney Hang Gliding Club, who run the Forbes Flatlands, alongside the Hang Gliding Federation of Australia and the Forbes Shire Council.
The video below was presented to the CIVL meeting in Lausanne, Switzerland, earlier this month, which helped win the jury.
[youtube id="NO0FUDF2cYk" w="500″]
There will be a pre-Worlds in 2012, from 5 – 14 January, and the Worlds themselves will take place from 7 – 18 January 2013, with practise days on the 4th and 5th, and the opening ceremony on 6th January.
More information will be available soon on the Forbes website: www.forbesflatlands.com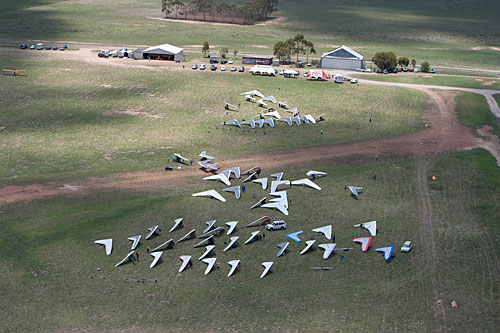 ---
• Got news? Send it to us at news@xccontent.local.
Subscribe to the world's favourite hang gliding and paragliding magazine
home
Never miss an issue
Our subscribers receive 10 issues a year, the annual Travel Guide and exclusive access to competitions and offers
Subscribe today