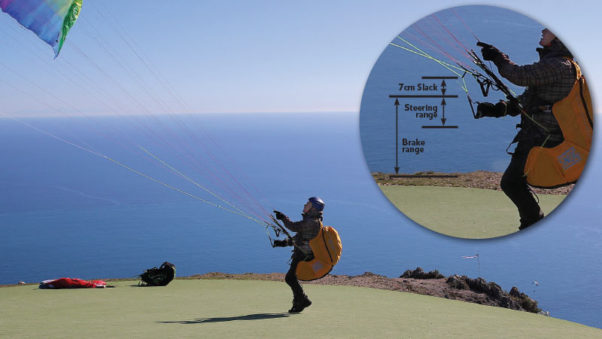 "Nearly all wings have 7cm of slack at the top of the brake range – this stops the brakes pulling down the trailing edge when you push on the speed system.
"There are two main ways to measure brake travel. Firstly, brake range to stall, and secondly, brake pressure based on deflection."
Bruce Goldsmith argues that the best wings have a low steering range and a high stall range, giving quick and responsive handling yet with a large safety margin.
See what else is in Cross Country 170, June 2016.
Never miss an issue
Our subscribers receive 10 issues a year, the annual Travel Guide and exclusive access to competitions and offers
Subscribe today