The latest issue of Cross Country magazine is out now – and features everything from flying at the World Air Games in Dubai to getting high as a kite in the Himalaya.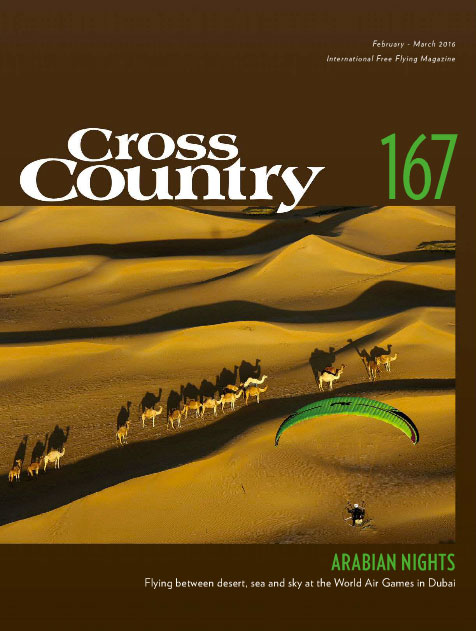 ---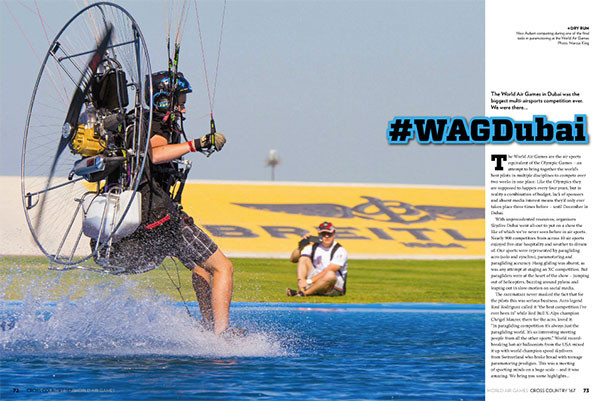 The World Air Games
in Dubai in December was one of the biggest airsport competitions ever held. We were there and bring you all the action from the worlds of acro, accuracy and paramotoring.
---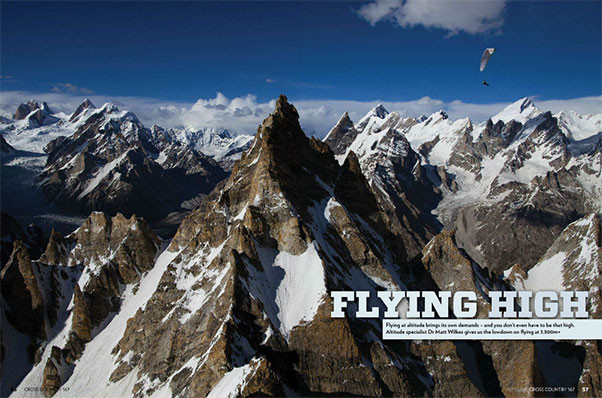 Flying at altitude brings its own demands – and you don't even have to be that high. Altitude specialist Dr Matt Wilkes gives us the lowdown on flying at 3,500m+
---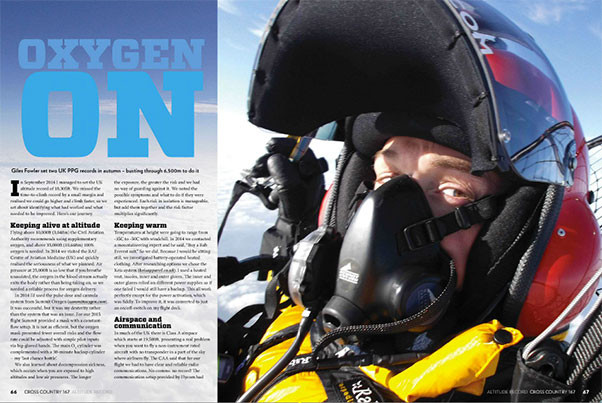 Giles Fowler got really high and set two UK paramotor records last year – busting through 6,500m to do it. He tells us how.
---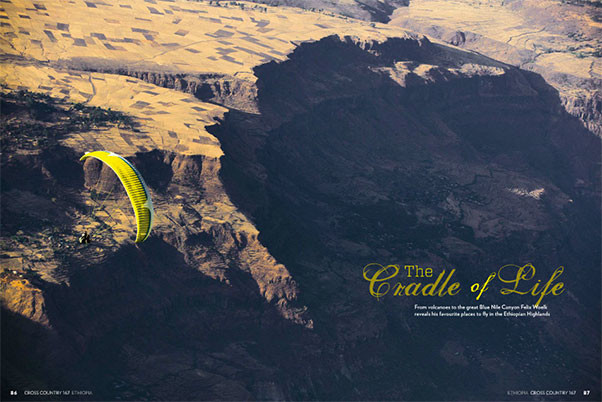 Felix Woelk has been flying Ethiopia for seven years. He reveals his favourite sites for this adventurous winter-flying destination.
---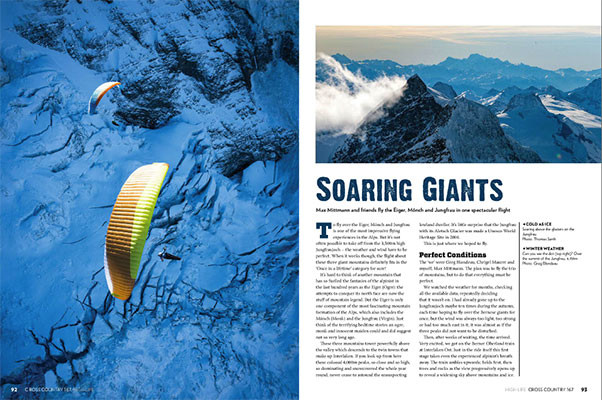 Soaring Giants is inspirational flying at its best – soaring above the Eiger, Monch and Jungfrau in the dead heart of winter with Chrigel Maurer, Greg Blondeau and Max Mittmann.
---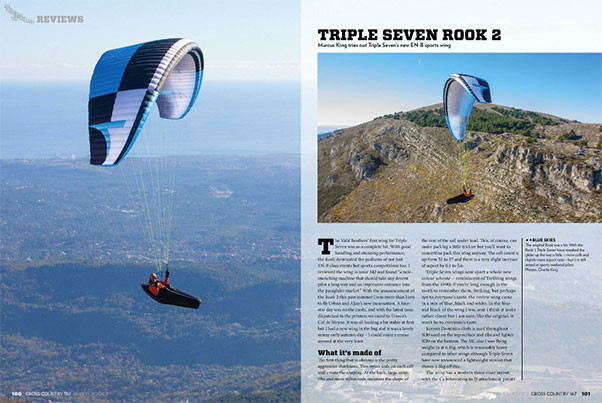 Triple Seven's Rook 2 (EN B) is put to the test in the never-ending thermals of the south of France.
---

Sup'Air's Eiko is a new lightweight mountain wing aimed at hike-and-fly pilots as well as those who want to fly thermals and go XC with minimum weight and fuss.
---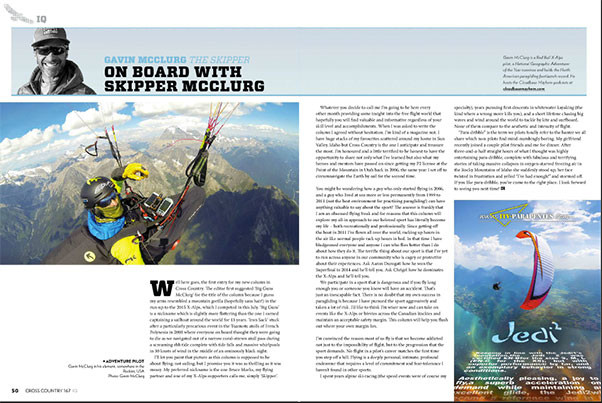 Gavin McClurg joins Cross Country as a new regular columnist. He barks – and he bites!
---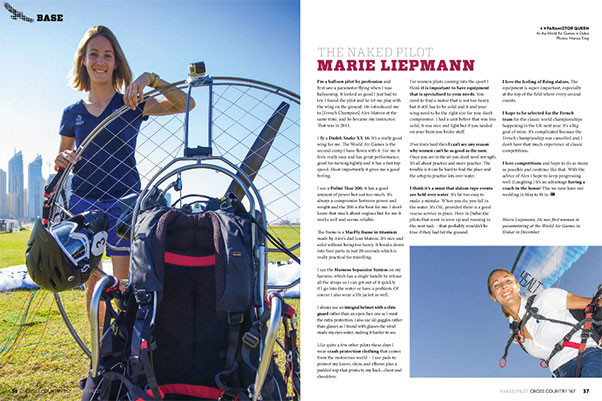 Marie Liepmann was at the World Air Games in Dubai and is this issue's Naked Pilot.
---
– Tim Alongi: Acro king
– Horacio Llorens and Theo de Blic: Brothers in arms
– George Cotet: Accuracy champ
– USA on Red Alert: They need a million bucks
– Seiko and Charles Fly Far: 400km in Australia
– News and New Products: Stuff to buy
– Jocky Sanderson: 'My bucket list'
– Bruce Goldsmith: 10 Ways to Fly Better – Now
– Parrots and Pioneers: Weynberg checks in
– Downslope Flow: Honza gets technical
– Burnt to a Crisp: Pylon versus paraglider
– Sharknose and PPG: Jeff Goin senses blood
---
Don't miss it: subscribe today
Never miss an issue
Our subscribers receive 10 issues a year, the annual Travel Guide and exclusive access to competitions and offers
Subscribe today