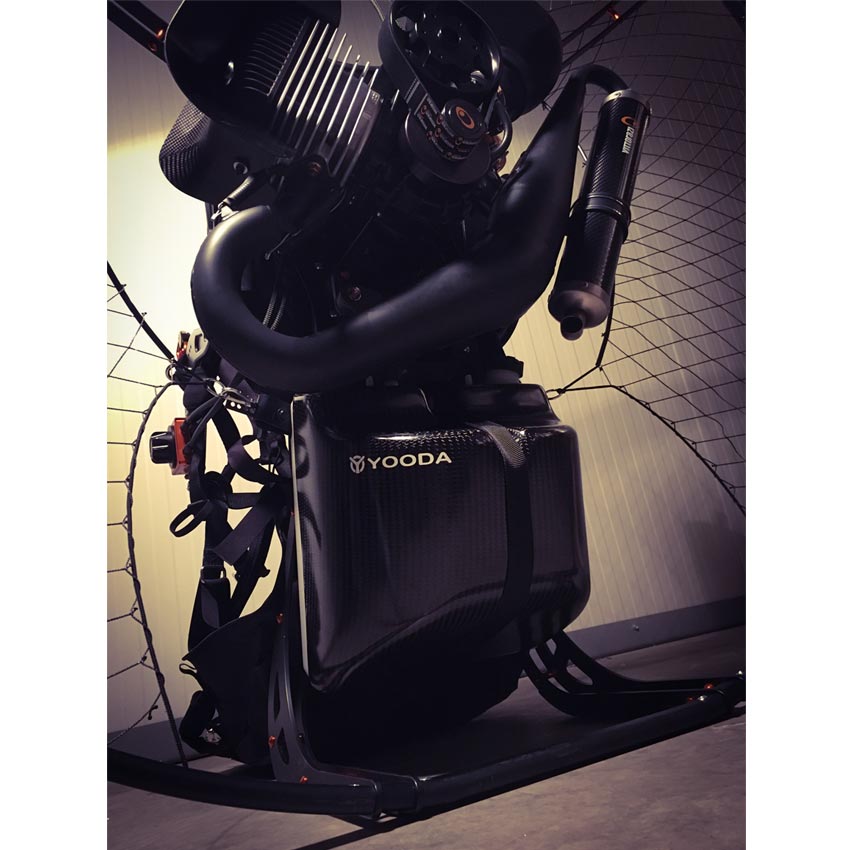 Yooda's new Yak 185 paramotor is powered by the Vittorazi Moster 185 engine, and ideal for intermediate PPG pilots. 
Built on the weld-free laminated aluminium Yak frame, the Yak 185 has a carbon fibre air conveyor and tank cover, and a 1.2mm dyneema net. The frame folds down for transport using a push-button system.
There is a pulley fixed to the frame to facilitate engine starting, and the swing arms have adjustable attachment points and a torque effect compensation system.
The air-cooled two-stroke Vittorazi Moster 185 has a 66x54mm bore and a maximum of 7,800rpm.