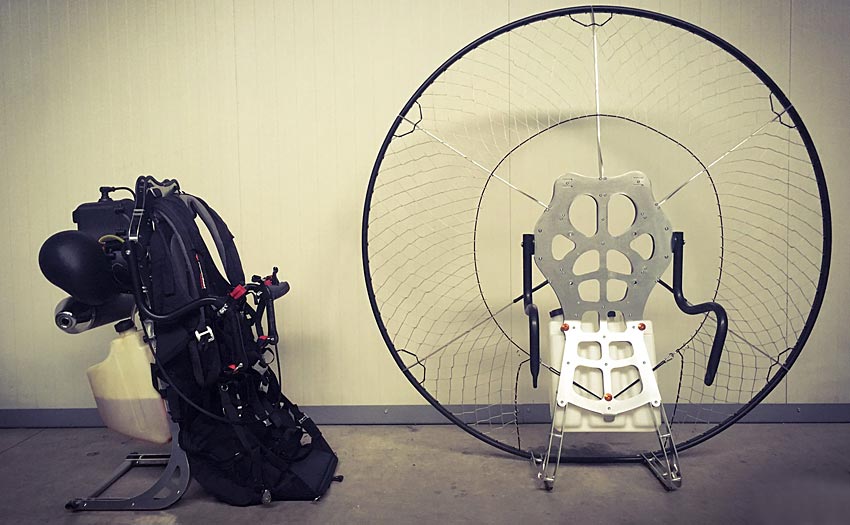 Italian paramotor firm Yooda are introducing a new lightweight frame called the Spyke, which will be on sale towards the end of 2018.
Yooda say the Spyke is 20% lighter than the Yak, and is aimed at lighter pilots, beginners and pilots that travel frequently with their paramotor. It is designed for use with small, lightweight engines.
The aluminium frame is completely weld free, and Yooda sum it up as "simple, light and beautiful". They add that it will be a "good price", but have not announced the actual figure at the time of writing.
The Spyke can be dismantled and packed into its own carry case, the Travel Pack.