Woody Valley say the Haska 2 paraglider harness is even more comfortable, lighter and safer than the original Haska. 
It's a non-pod all-round paraglider harness, and uses Woody Valley's spring airbag system which keeps the airbag inflated at all times. In addition, there is a pierce-resistant one-piece under-seat and hip protector, and a lightshield back protector.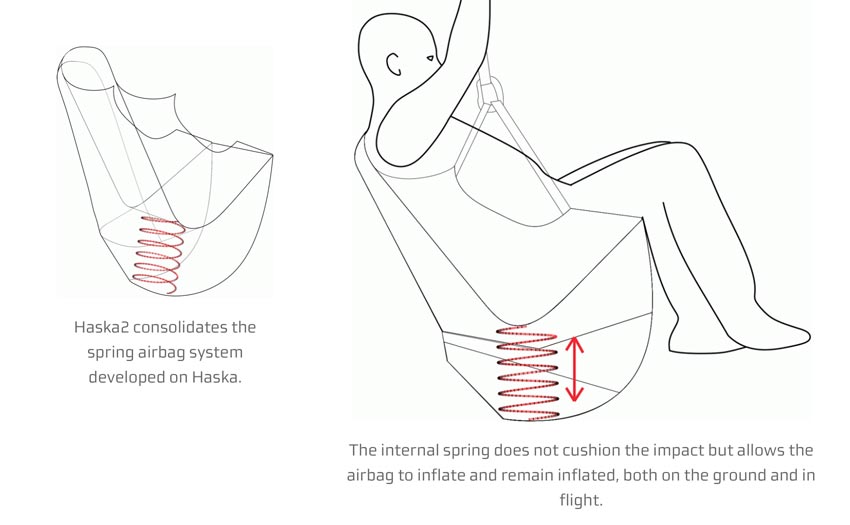 Other improvements include an internal zipper on the reserve container that mean its volume can be adjusted, and metal buckles on the shoulder straps in place of plastic. The pilot can now choose whether to set these up so that they can be adjusted in flight (possibility of losing settings accidentally) or locked off.
The Haska 2 is available in four sizes and two colours. There is lots of information, photos and videos about the harness on Woody valley's website.