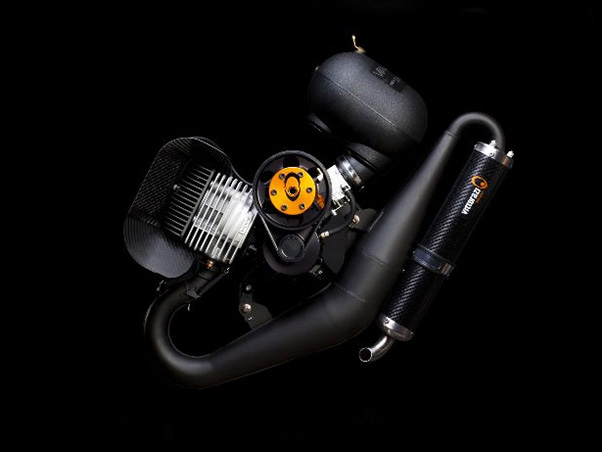 Vittorazi are celebrating 20 years of making paramotors, with a special "Dark Evolution" all-black Moster 185 series of engines.
The Moster 185s deliver 25hp at 7,800RPM, and are available in different versions.
The Plus and Factory versions have a new CNC machined clutch, made from highly resistant alloy steel; The 3S Soft Starter System's components are all injection moulded in a new geometrical shape which is both light and strong.
All models have a new lightweight carbon fibre silencer, and an optional cooling conveyor is available.
---
• Got news?
Send it to us at news@xccontent.local.
Subscribe to the world's favourite hang gliding and paragliding magazine home
Never miss an issue
Our subscribers receive 10 issues a year, the annual Travel Guide and exclusive access to competitions and offers
Subscribe today