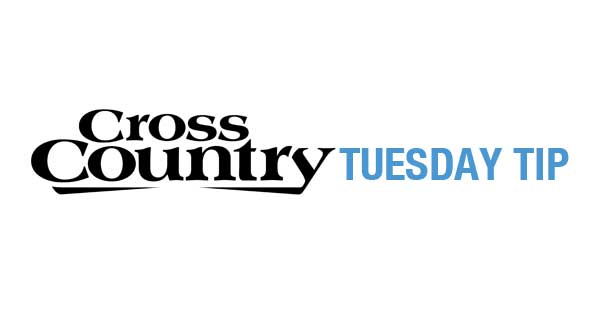 Today's Tuesday Tip comes from Dennis Pagen's classic Understanding the Sky, and deals with convergence.
'Expect it at any time'
Over mountain peaks and chains it is very common to see clouds with two different base altitudes. This is a sure sign of convergence above the peaks because the different level clouds are formed in air that comes up opposite sides of the mountain.
The air on the side with the lower cloud base contains more moisture and reaches saturation at a lower level. This situation is most frequent when one side of the mountain faces a nearby sea or lake.
Flying in convergence lift often requires you to recognise what is taking place, so that you can stay in the convergence zone. The zone of lift between two converging flows can move back and forth or disappear altogether, only to crop up a bit later in a new location as surges move through the flows.
You may have to make long passes to stay in a narrow zone of convergence, or circle in one place if the lifting area is small. Usually convergence lift is light and requires patience. However, strong convergence can occur over mountain peaks.
The most important point about flying in convergence is to expect it at any time – especially in the latter part of the day, above hills and in changeable conditions – recognise it quickly and figure out its extent to put it to maximum use.
---
• Got news? Send it to us at news@xccontent.local
Never miss an issue
Our subscribers receive 10 issues a year, the annual Travel Guide and exclusive access to competitions and offers
Subscribe today